Before China, Modi not so brave: Rahul
Modi went to China, bowed and said 'Keep Doklam, no one in India will know', the Congress chief said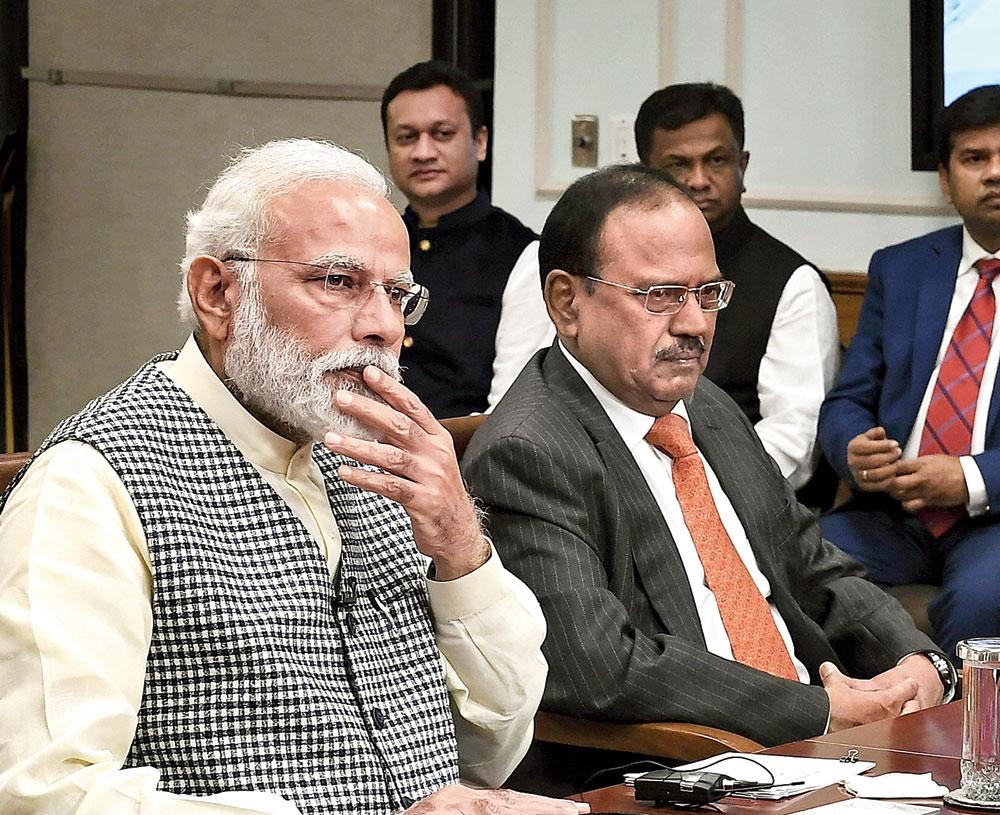 ---
---
Rahul Gandhi on Monday put Narendra Modi's "ghar mein ghus ke maarenge" bluster to a reality test, contending that the 56-inch chest had meekly surrendered before China because he is essentially a "coward".
The Congress president appears to have decided to counter Modi's muscle-flexing over the airstrikes in Pakistan with a two-pronged approach: expose the BJP's poor track record on terrorism and juxtapose the Prime Minister's post-Pulwama swagger with his own past conduct.
"Jab China ke President ko Modiji jhoola jhula rahe the, China ki army Doklam mein ghus gayi. Chinese President ne socha, main tumhe samajh gaya hun, tum mein koi dum nahin hai. Tum ek kamzor vyakti ho, darpok ho. Main Hindustan aa sakta hoon, tum kuchh nahin kar paoge," Rahul told Congress booth workers from Delhi. ("When Modiji was keeping China's President company on a swing, the Chinese Army entered Doklam. The Chinese President must have told himself: 'I have understood you, you have no courage, you are a weak person, a coward. I can enter India and you won't be able to do anything.")
Rahul cleverly used the China example rather than one from Pakistan, which evokes majoritarian passions.
Modi, who has repeatedly bragged since the airstrikes that it was his nature to go into the enemy's home and beat them, will find it difficult to argue that his courage should not be judged in the context of China.
Rahul rubbed the message in: "Modi then went to China on a no-agenda meeting. Modi folded his hands, bowed to him (Chinese President) and said, 'Keep Doklam. I won't tell anybody in India…."
He then linked Modi's conduct to the RSS ideology and underlined that the leader who wrote letters begging the British for mercy was "Veer" (Brave) Savarkar for them.
Rahul brought up the attack in Pulwama in which 40 CRPF troopers were killed. Pakistan and the Jaish-e-Mohammed were behind the attack, he said, but asked who had released Jaish founder Masood Azhar from an Indian jail.
Modi's national security adviser Ajit Doval had escorted the terrorist to Kandahar in December 1999 where he was freed, he pointed out.
The Congress does not bow before terror, Rahul asserted, pointing out that two Prime Ministers from the party had been assassinated. "The country knows this truth," he said.