Axe on ritual of meetings
Several bureaucrats said the Bengal administration had a culture of holding lengthy meetings that often produced little by way of results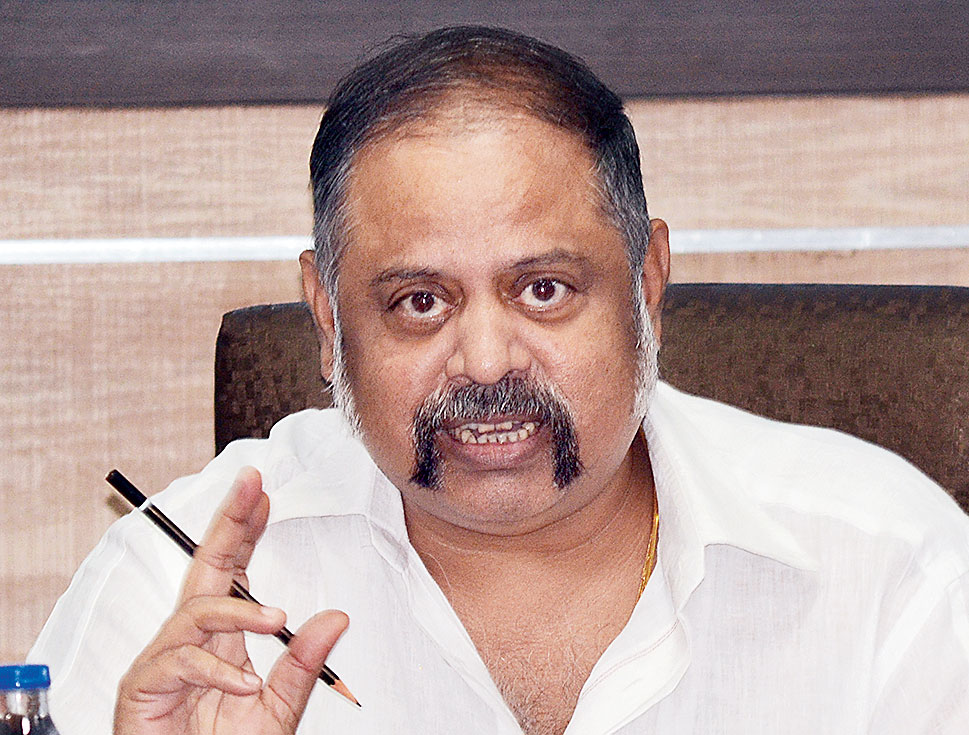 Rajiva Sinha
Telegraph picture
---
Calcutta
|
Published 19.10.19, 07:53 PM
|
---
Rajiva Sinha, Bengal's new chief secretary, has written to all officials up to the rank of joint secretary that "there is no need to formally call on me" for meetings.
The email, the first such written communication from a chief of the state administration, appears to obliquely acknowledge that one of the bureaucracy's biggest problems is its members' addiction to unnecessary meetings.
While wishing "Subho Bijoya" to his subordinates on Wednesday, the chief secretary wrote: "There is no need to formally call on me. We will meet as and when required after fixing a mutually convenient time."
He added: "If you have any questions or concerns, please feel free to contact me directly at any time. I can be reached at my email or on my phone."
Several bureaucrats said the Bengal administration had a culture of holding lengthy meetings that often produced little by way of results. There's also a ritual of babus meeting the new chief secretary every now and then during office hours just to greet him.
"All this is a waste of time. It's good that the chief secretary has made it clear in writing," a bureaucrat said.
Sinha, a 1986-batch IAS officer who worked with Unicef for three years, has sent the message across that first and foremost, the officials need to do their job.
Sources close to the chief secretary said he had already made it clear that he would not hold any more meetings on the future of the Tallah bridge, which was now the experts' responsibility.
"It's the PWD and railway engineers who have to decide the bridge's future…. If the railways and the PWD differ on the plan, they should prepare two different proposals. Only then will the chief secretary take a call," a source said.
Going by past experience, government departments would have continued to hold meetings on the Tallah bridge's future but for Sinha's stand, a Nabanna official said.
"The PWD held more than 150 meetings after the Majerhat bridge collapsed last year but still failed to come up with a plan for rebuilding it. The then chief secretary, Malay De, had to intervene repeatedly to finalise the plan," he said.
Sinha had made it clear right at the outset that he means business. He met 15 state government secretaries during the Puja holidays --- three at a time over five days ---- to take stock of their departments' functioning.
He has also informed officials that his meetings will have a specific timeframe.
"When, during his stint as health secretary, Sinha visited the districts to hold meetings with local health officials, he would invariably wrap up his meetings within 90 minutes after resolving all the pending problems. He has now made it clear he will follow the same module as head of the administration," an official said.
Some officials said that although Sinha's intention was noble, changing old habits would be difficult.
"The culture here is to convene long meetings, from which the sole takeaway is the date of the next meeting. Such predilections cannot change overnight," a bureaucrat said.
If the babus need inspiration to improve their work culture, they need look no further than their boss. As health secretary, Sinha had taken it on himself to develop a mobile app, Jivanshakti, that tracks blood availability at blood banks across the state after receiving a call from a person seeking to know where he could get blood of a particular group following a road accident.