Attack on Mumbai's lungs to build Metro car depot
Brihanmumbai Municipal Corporation has allowed Mumbai Metro Rail to fell over 2,000 trees in Aarey Milk Colony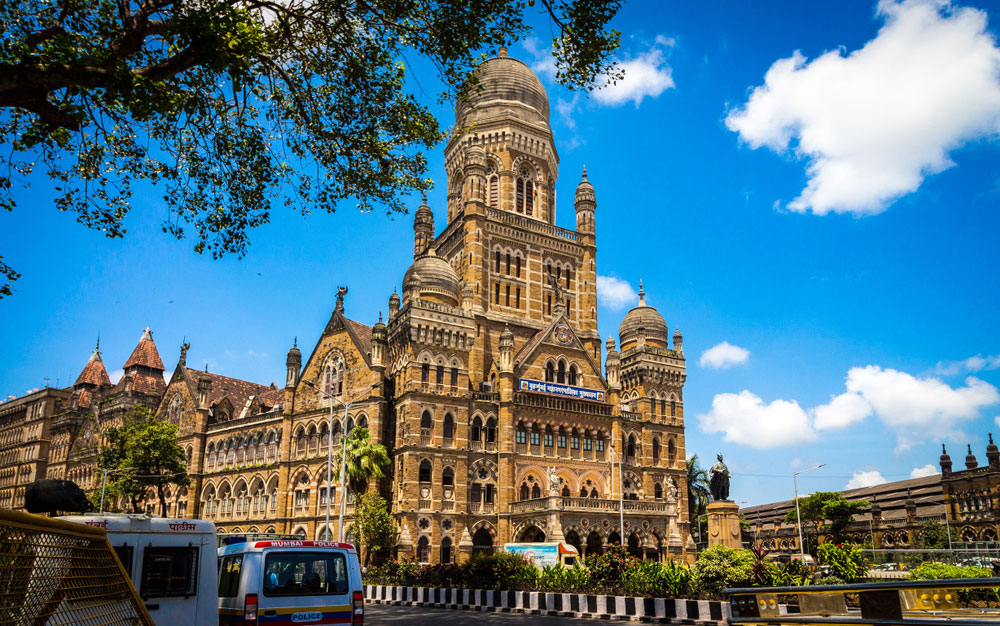 Municipal Corporation of Greater Mumbai, also known as Brihanmumbai Municipal Corporation.
Shutterstock
---
Mumbai
|
Published 29.09.18, 10:14 PM
|
---
Over a dozen green activists were detained at Mumbai's Aarey Milk Colony on Saturday when they tried to stop the felling of trees for the second consecutive day for a Metro rail car shed in the area, considered the city's last surviving lungs.
The Brihanmumbai Municipal Corporation (BMC) has allowed the Mumbai Metro Rail Corporation (MMRC) to fell more than 2,000 trees at the 3,166-acre colony, inaugurated by Jawaharlal Nehru in 1949 and where India's first Prime Minister had himself planted saplings, for the project.
The Maharashtra government has handed over 74 acres to the MMRC for the car depot. The MMRC had asked for 153 acres.
"When we asked the MMRC, police and the BMC to produce a copy of the written permission to fell the trees, the police detained us," one of the activists said.
They were released late with a warning not to go near the colony.
The activists claimed that BMC and MMRC officials rushed with the drive to fell the trees to get around attempts to stall the process through a court order.
The felling of trees resumed after the National Green Tribunal last week dismissed a petition to notify Aarey Milk Colony as forest land, telling the petitioners to move court instead.
The petitioners have decided to move the Supreme Court to accord forest-land status to the colony. The BMC's Tree Authority is scheduled to hear their plea on October 10.
Conservation NGO Vanshakti will move Bombay High Court on Monday to seek a ban on the felling of trees at Aarey Milk Colony, located near the western suburb of Goregaon East.
"We moved Bombay High Court on Thursday but the judge was on leave. We tried again on Friday but could not file the case. We will make another attempt on Monday," said Stalin D., director of Vanshakti. Stalin said even if the court ruled in their favour, it might be too late.
"BMC and MMRC officials were aware that we would try to save the trees. So they rushed to fell the trees over the weekend," Stalin said.
Nehru had established the Aarey colony to facilitate the use of dairy products.
The colony has 16,000 cattle and 32 cattle farms. It also has gardens, a nursery, lakes, an observation pavilion, picnic facilities and milk plants. The management of the colony is outsourced to a private firm every two years.
In 1977, Filmcity, the famous studio, was set up on around 490 acres in the colony.
Many locals believe the sprawling Aarey colony is haunted. Bimal Roy had shot a major portion of Madhumati, one of India's first films on reincarnation and starring Dilip Kumar and Vyjayantimala, at Aarey Milk Colony. The 1958 film had been co-written by Ritwik Ghatak.