Asthana misleading court: CBI officer
Surinder Singh Gurm, CBI additional superintendent of police tells Delhi HC that Asthana is placing 'selective' facts before it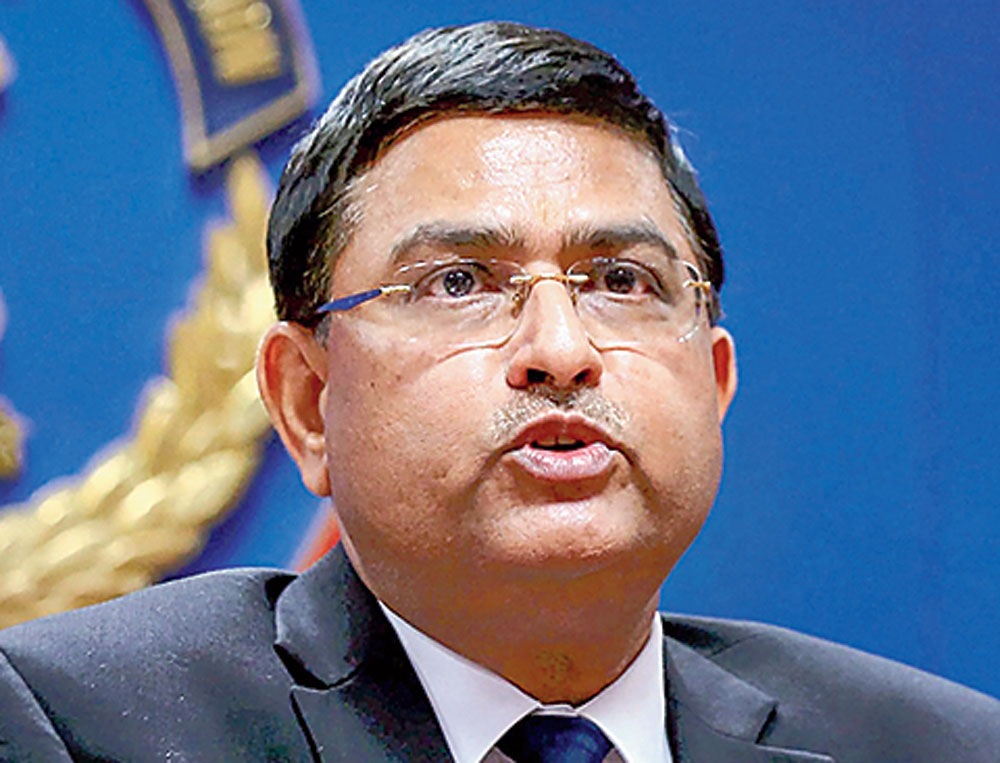 Rakesh Asthana
Sourced by The Telegraph
---
New Delhi
|
Published 31.10.18, 08:49 PM
|
---
CBI additional superintendent of police Surinder Singh Gurm petitioned Delhi High Court on Wednesday alleging Rakesh Asthana, the benched special director of the agency, was misleading the court by placing "selective" facts before it.
He requested the court to dismiss Asthana's petition, which seeks the quashing of a bribery FIR against the special director, or at least hear him before deciding.
In his petition, Gurm claims he has "reasonable" apprehension that the CBI is trying to protect Asthana.
Gurm's petition comes a day after another agency officer, deputy superintendent A.K. Bassi, told the Supreme Court that the new team investigating Asthana could tamper with evidence to give him a clean chit.
Bassi had earlier led the investigation in the bribery case against Asthana and his aide, deputy superintendent Devender Kumar, who has been arrested.
But Bassi was transferred with 12 other officials after the government benched Asthana and CBI director Alok Verma on October 24 as their public feuding increasingly turned ugly. Among the 12 was Gurm, transferred to Jabalpur in Madhya Pradesh. His petition refers to Bassi's transfer.
"It is highly unfortunate that before the investigation could be concluded and the entire guilt could be unravelled, the investigation officer of the said case was transferred overnight from Delhi to Port Blair," Gurm says.
"The applicant herein is informed that the erstwhile IO (investigating officer) Ajay Kumar Bassi has approached the Supreme Court against his transfer and also against the dilution of the investigation, materials, evidences collected by him while he was in charge of the investigation…."
Gurm adds: "It is believed that the dilution is done to help the petitioner (Asthana). It is further believed that the CBI, through its deliberate acts of omission and commission, would provide indirect support and assistance to the petitioner (Asthana) in his endeavour to successes (sic) in the instant quashing petition."
Justice Najmi Waziri is scheduled to hear on Thursday the petitions of Asthana, Kumar and an alleged middleman and co-accused, Manoj Prasad, seeking the FIR against them be quashed.