Jaitley finds out why Rahul attacks Modi
Rahul has accused Modi of blocking any investigation into the Rafale deal and undermining democratic institutions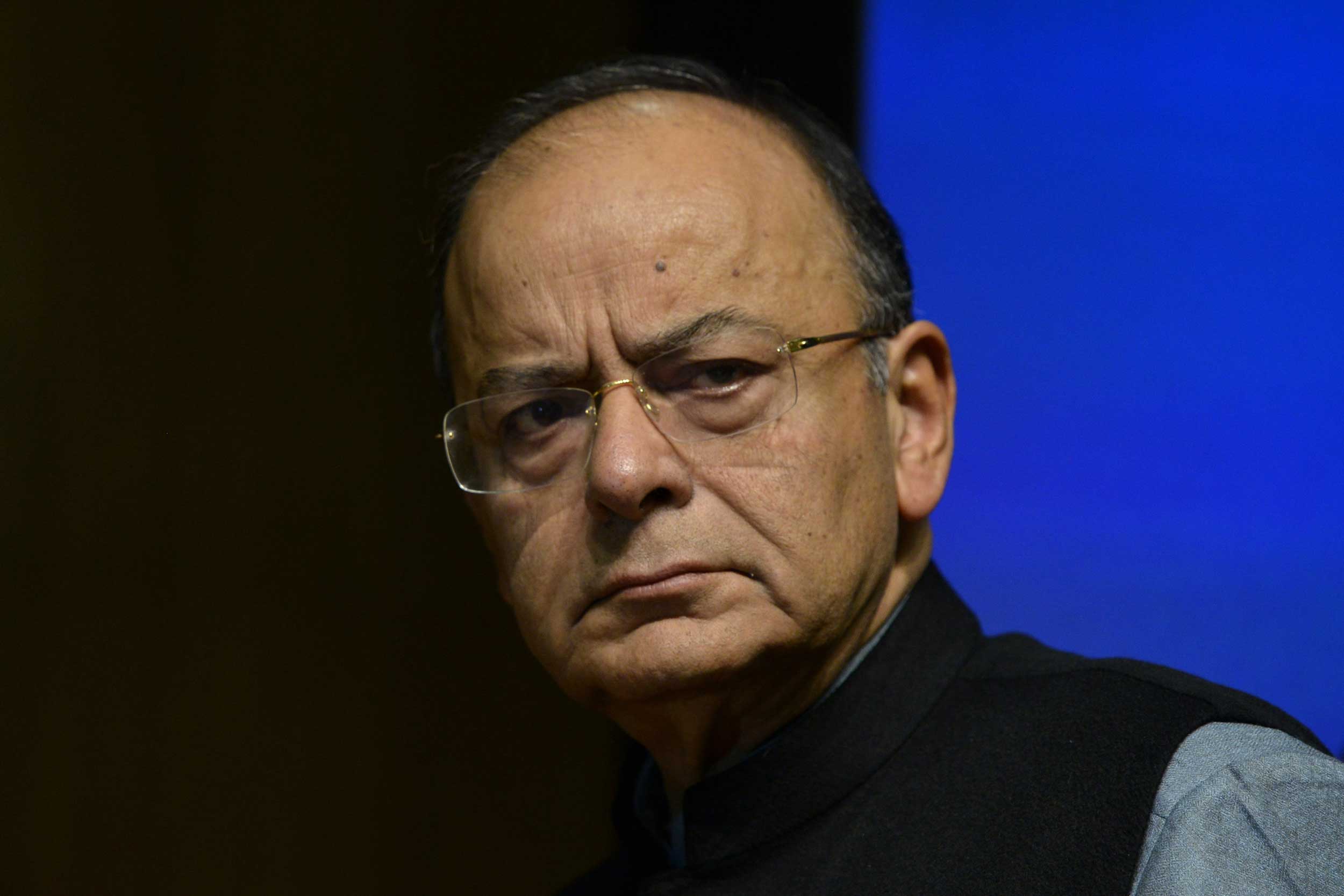 ---
New Delhi
|
Published 24.03.19, 08:53 PM
|
---
Finance minister Arun Jaitley on Sunday suggested that the reason behind Rahul Gandhi's attacks on Prime Minister Narendra Modi was that dynastic inheritors lacked talent and were therefore biased against competent people.
"Dynasties impose leaders. These leaders don't become great — greatness is thrust on them. Some suffer from what psychologists now regard as the 'Dunning-Kruger effect'," Jaitley wrote in a blog.
"Social psychologists Dr David Dunning and Justin Kruger have given an apt description. They believe that those who suffer from this effect have a bias of illusory superiority which comes from the inability of low-ability people to recognise their lack of ability."
Jaitley added: "Without the self-awareness of their limitations, such low-ability people cannot objectively evaluate their own competence or incompetence. This leads to their miscalculation in their assessment of the calibre of highly incompetent ones.
"They (Dunning and Kruger) suggest that poor performers are not in a position to recognise their shortcomings and consequently are insecure and biased against the more competent ones. There is little place for men of high calibre in dynastic parties. An insecure leader is scared of the shadow of more talented people."
Jaitley argued that dynasties' ownership of political parties was an unfortunate trend.
"Is this the reason for the current mood within the Congress party? Or is it also the reason which persuades the Congress president to cross the line of decency and dignity when he refers to the Prime Minister?"
Jaitley suggested that there was despondency in the Congress, with many leaders wishing to quit because of Rahul's leadership.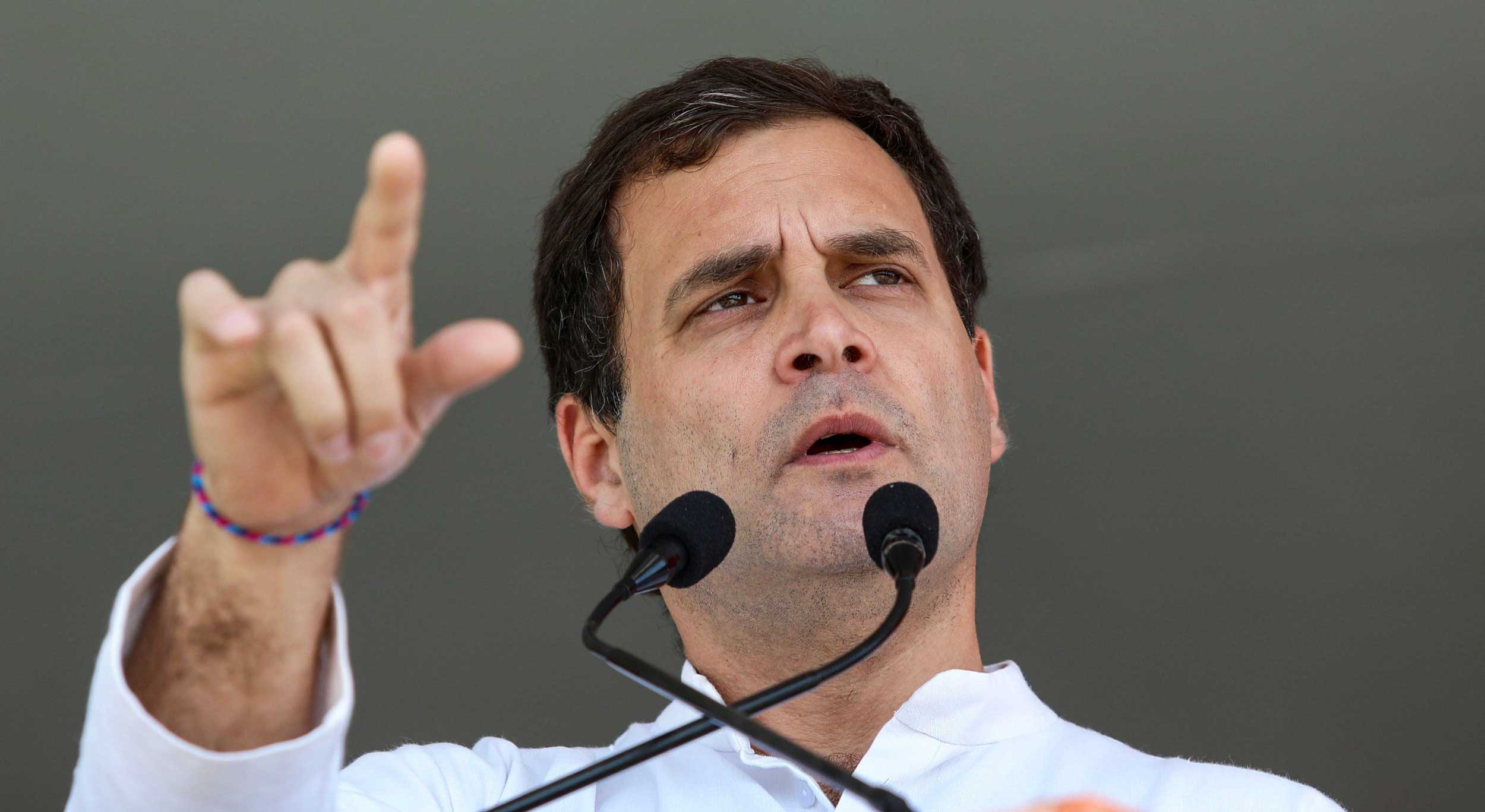 Rahul has accused Modi of blocking any investigation into the Rafale deal and undermining democratic institutions. Former BJP ministers Yashwant Sinha and Arun Shourie and lawyer-activist Prashant Bhushan, who have levelled similar charges, have not been accused of dynastic insecurities.
As for the allegation of incompetence, Rahul has for the past six months been challenging Modi to a public debate on Rafale or any other issue, but the dare hasn't been taken up. Going by Jaitely's views, such a debate would have given an acclaimed orator such as Modi a great opportunity to expose the Congress president's alleged proclivity to the "Dunning-Kruger effect".
Jaitley wrote that dynasties demolish organisational structures and are unable to attract leaders of talent or mass following.
A former Union minister laughed this off, saying: "Jaitley can write his next blog comparing the talents of the Manmohan Singh cabinet and the Narendra Modi cabinet. He is free to declare Pranab Mukherjee, P. Chidambaram, Arjun Singh, Kamal Nath, Salman Khurshid, Kapil Sibal, Jairam Ramesh and Shashi Tharoor as dumb while lionising Piyush Goyal, Dharmendra Pradhan, Smriti Irani and Prakash Javadekar."
Jaitley has been less than tactful in describing the BJP, Leftists and Nitish Kumar's Janata Dal United as the only non-dynastic parties in India — which could annoy allies Shiv Sena and Akali Dal and put off prospective post-poll partners Biju Janata Dal and YSR Congress.
Further, the "hidden" ally, K. Chandrashekar Rao's Telangana Rashtra Samiti, seems poised for a dynastic succession, with the entire party and government machinery under the control of his close relatives.
"Since the democratic structure of a dynastic party gets diminished, they become a crowd around a family," Jaitley wrote.
"If the current generation of the party is competent, charismatic and enjoys popular confidence, the dynast can pull off major victories. There is an incentive in the party to rally behind him. However, if the current-generation dynast is lacking in charisma, understanding and popular confidence, the crowd around the family gets increasingly frustrated. Is the Congress witnessing that?"
Rahul, however, is perceived as having revived the Congress from the ruins of a measly tally of 44 seats in the 2014 general election.
Some of the most charismatic and popular leaders in India today are the so-called dynasts, from Priyanka Gandhi, Jyotiraditya Scindia and Sachin Pilot to Akhilesh Yadav, Tejashwi Yadav and Omar Abdullah.
These young leaders are ready to acknowledge in private conversation that the undue advantages accruing from one's family background must be minimised and democratic processes strengthened, but insist that debarring the children of politicians from politics is no solution.
The Congress has accused Jaitley of writing on "non-issues" to deflect public attention from the farm and job crises, mismanagement of the economy and the government's other failures.
Congress communications chief Randeep Surjewala said the party didn't need a certificate from a politician linked to the legacy of "bigoted fundamentalist like M.S. Golwalkar and Mahatma Gandhi's assassin Nathuram Godse".
He tried to hold up a mirror to the BJP, citing a long list of its past and present leaders whose relatives held high office.
"(Union home minister) Rajnath Singh's son Pankaj Singh (is) an MLA in Uttar Pradesh; Jaitley's father-in-law was the finance minister of J&K for 14 years; Sushma Swaraj's husband Swaraj Kaushal was governor of Mizoram; Nirmala Sitharaman's father-in-law was a minister in Andhra Pradesh in the 1970s," Surjewala wrote.
He highlighted that Union ministers Piyush Goyal, Dharmendra Pradhan and Jayant Sinha were sons of ministers and that the daughters of late BJP heavyweights Pramod Mahajan and Gopinath Munde were MPs.
He named several former BJP chief ministers whose sons are MPs: Vasundhara Raje, Raman Singh, B.S. Yeddyurappa, Prem Kumar Dhumal, Kalyan Singh, Sahib Singh Verma and Madan Lal Khurana.