April 18: The contests of interest in Phase II
95 seats will vote across 11 states and a Union territory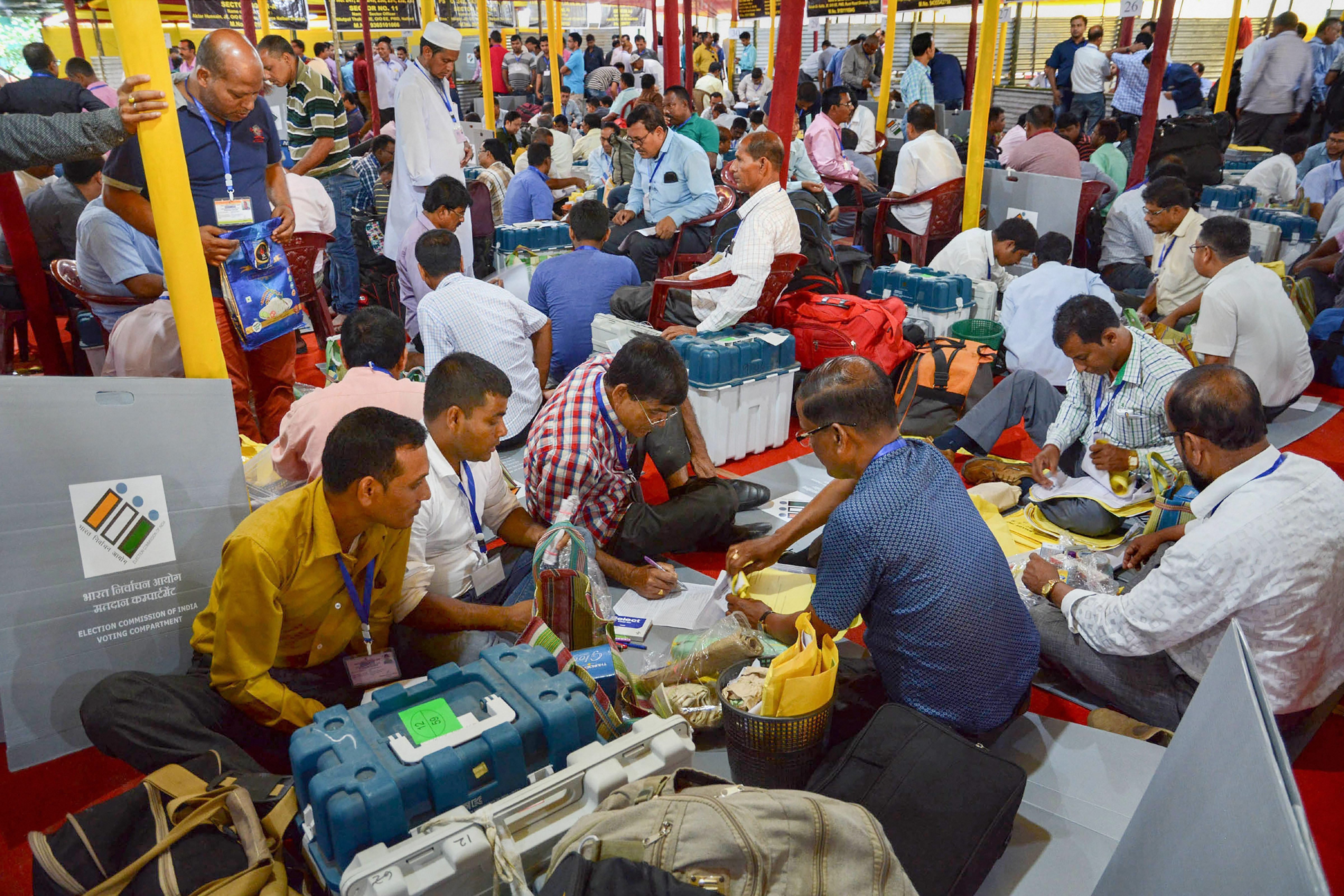 Polling officials collect EVMs and other election material for the second phase of Lok Sabha elections at a distribution centre in Nalbari, Assam, on April 17.
PTI
---
New Delhi
|
Published 17.04.19, 02:28 PM
|
---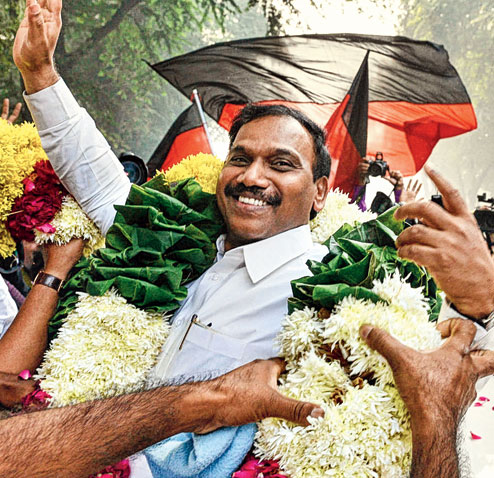 The contest: Pritam Gopinathrao Munde (BJP) vs Bajrang Manohar Sonwane (NCP)
Seat: Beed, Maharashtra
Interest quotient: The daughter of the late Gopinath Munde, who died a week after BJP came to power in 2014, won the bypoll by a huge margin of 6.96 lakh votes. Will she win again? How big would the win be?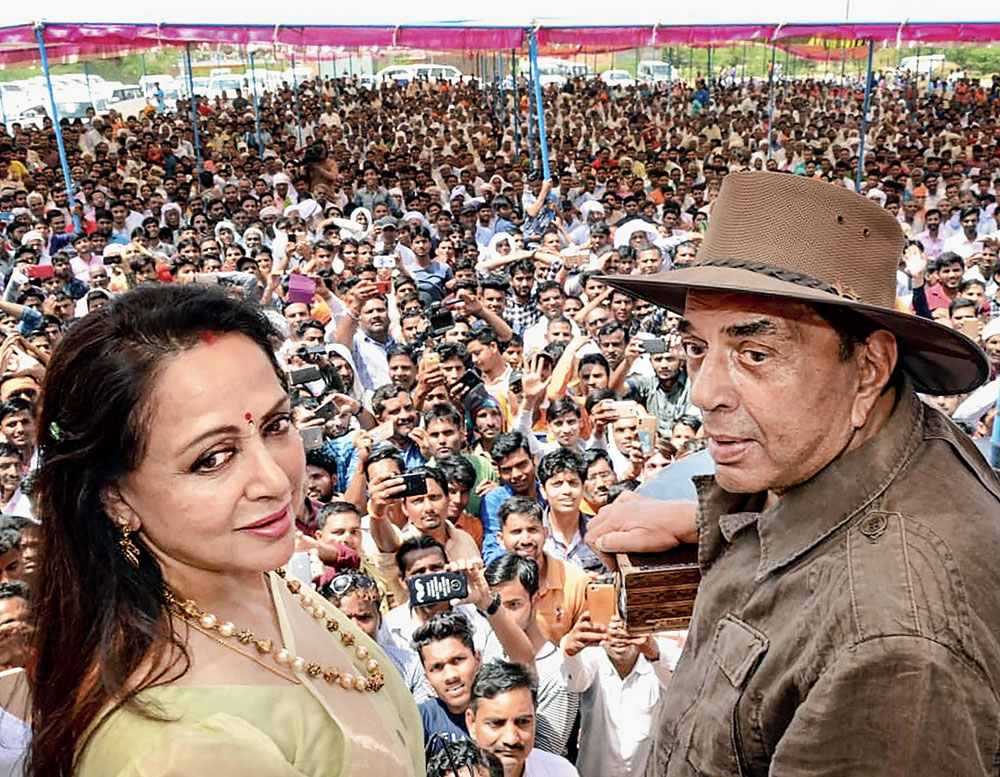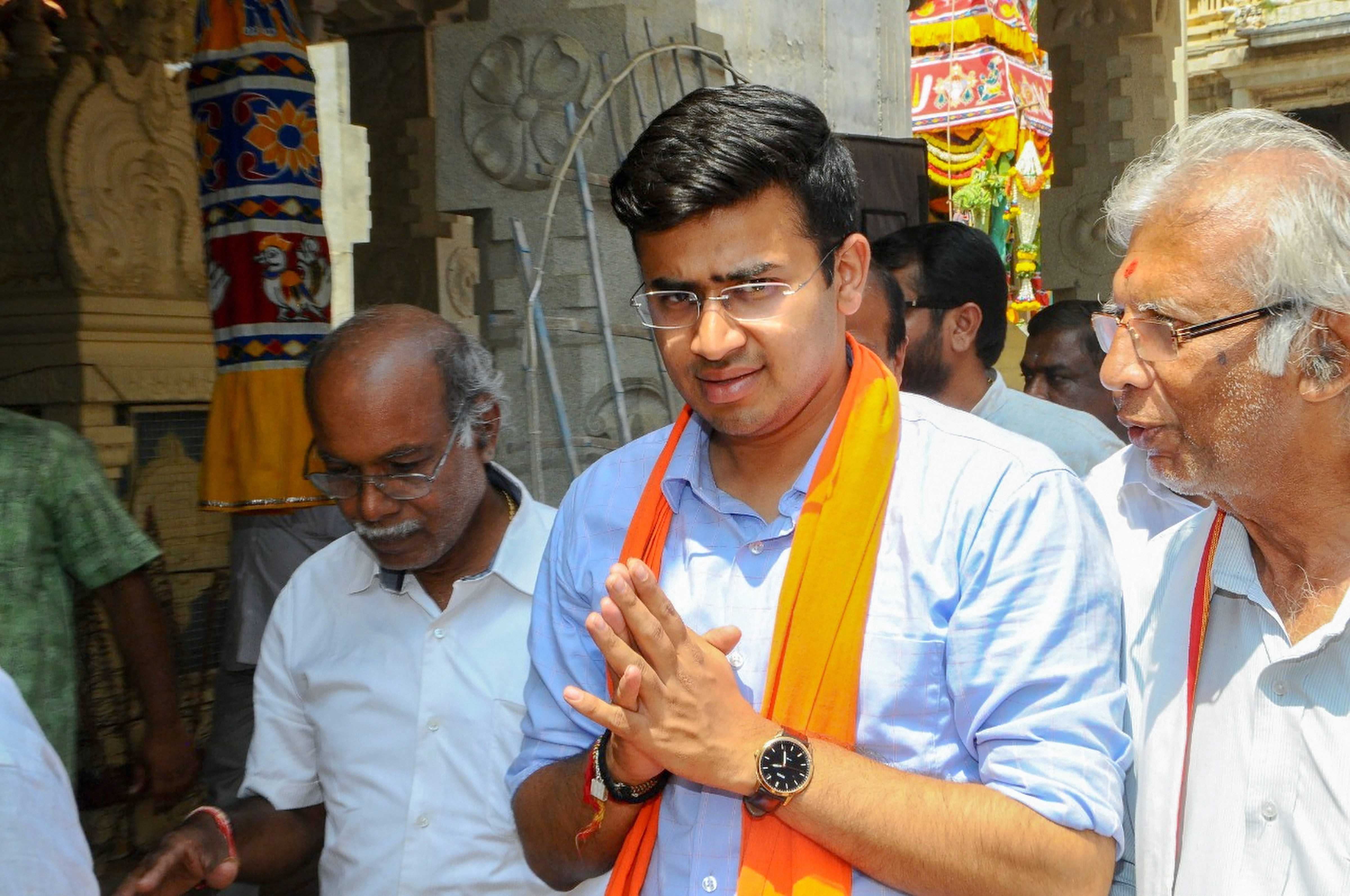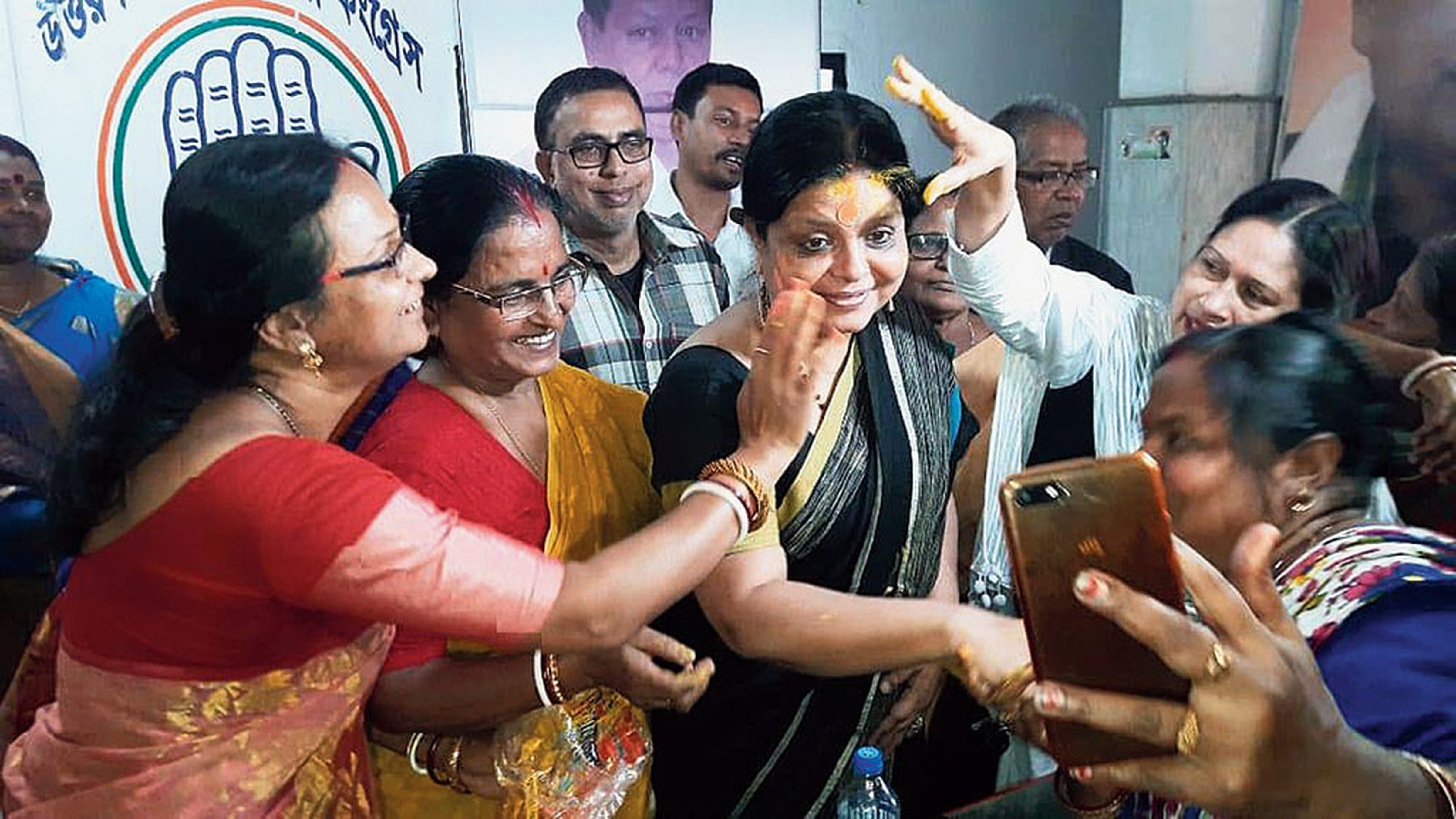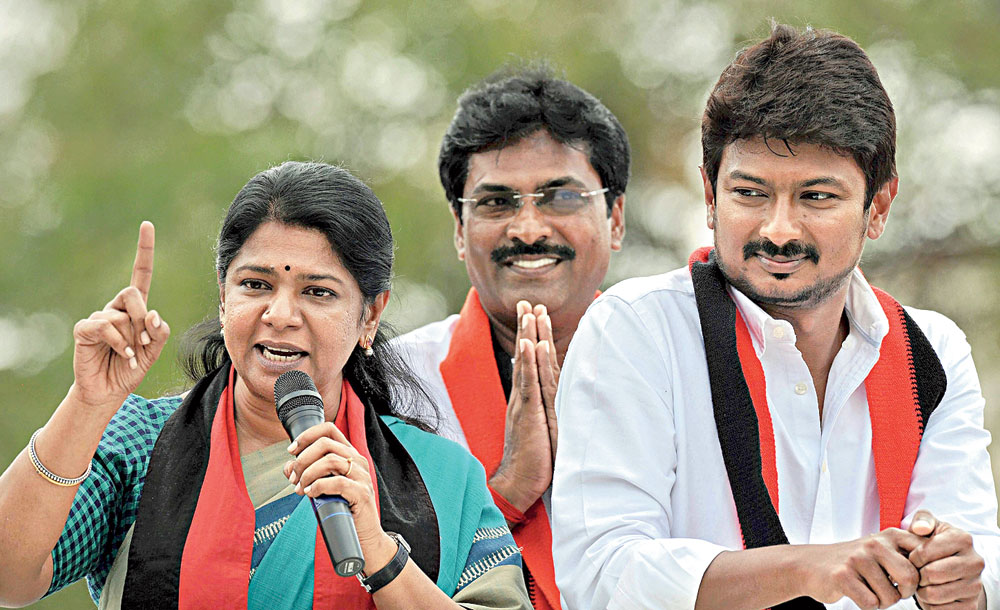 The contest: M. Veerappa Moily (Congress) vs B.N. Bache Gowda (BJP)
Seat: Chikkaballapur, Karnataka
Interest quotient: Considered a traditional Congress constituency, Moily struggled to wrestle the seat from Gowda last time barely scraping through with a difference of 9,520 votes. Whether Moily gets to keep his seat or not is to be seen.
The contest: Karti Chidambaram (Congress) vs H. Raja (BJP)
Seat: Sivaganga, Tamil Nadu
Interest quotient: Father P. Chidambaram won the seat seven times, then lost in 2014. Karti is contesting at a time when he faces a money laundering case. H. Raja is seen as a polarising face who had suggested bringing down Periyar's statues.
In the second phase of voting on April 18, Tamil Nadu and Karnataka will witness some key contests. Voting will happen in 95 Lok Sabha seats across 11 states and one Union territory. Here are some names and contests to watch out for.
The contest: Jitendra Singh (BJP) vs Vikramaditya Singh (Congress)
Seat: Udhampur, Jammu and Kashmir
Interest quotient: Sitting MP and Union minister Jitendra Singh will fight on the plank of nationalism against Vikramaditya Singh, the Rajput grandson of Hari Singh, the last maharaja of Kashmir. Jitendra had won against senior Congress leader Ghulam Nabi Azad in 2014. Will he deliver minus the Modi wave?
The contest: Deepa Das Munshi (Congress), Md. Salim (CPM), Debasree Chaudhuri (BJP) and Kanaialal Agarwal (Trinamul)
Seat: Raiganj, West Bengal
Interest quotient: Salim won in 2014 by a razor-thin margin of 1,634 votes. Deepa almost lost the chance to contest when the Congress and the Left tried to cobble together a tie-up in Bengal that didn't happen in the end. Raiganj is hosting a four-cornered contest with formidable candidates. The BJP has fielded Debasree Chaudhuri and the Trinamul face is Kanaialal Agarwal.
The contest: Kanimozhi ( DMK) and Tamilisai Sounderrarajan ( BJP)
Seat: Thoothukudi, Tamil Nadu
Interest quotient: Days before the polls, a tax raid at the DMK leader's house raised the suspicion of intimidation. M Karunanidhi's daughter will face BJP state president Sounderrarajan. The death in police firing of 14 protesters seeking the closure of Sterlite Copper last year is the biggest issue here.
The contest: Hema Malini (BJP) vs Kunwar Narendra Singh (RLD)
Seat: Mathura, Uttar Pradesh
Interest quotient: The actress-turned-politician was recently ridiculed for her photos where she was pretending to harvest crops. The Jat farmer community is miffed with the Modi government and might make a return to RLD here.
The contest: Tejasvi Surya (BJP) vs B.K. Hariprasad (Congress)
Seat: Bangalore South, Karnataka
Interest quotient: Surya, 28, is the BJP's youngest candidate. The millennial Modi fan boy is contesting from a seat that BJP's Ananth Kumar won six times. Surya's fight is against Congress veteran Hariprasad, who at 65 is a multi-term Rajya Sabha MP. He lost to Ananth Kumar from Bangalore South in 1999.
The contest: A. Raja (DMK) vs M. Thiyagarajan (AIADMK)
Seat: Nilgiris (ST), Tamil Nadu
Interest quotient: A. Raja, charged in the 2G scam, was imprisoned but later acquitted. This is his first Lok Sabha contest after that.