Odisha govt directs universities, colleges to prevent ragging
Senior, as well as junior students, should be given counselling frequently: Psychiatrist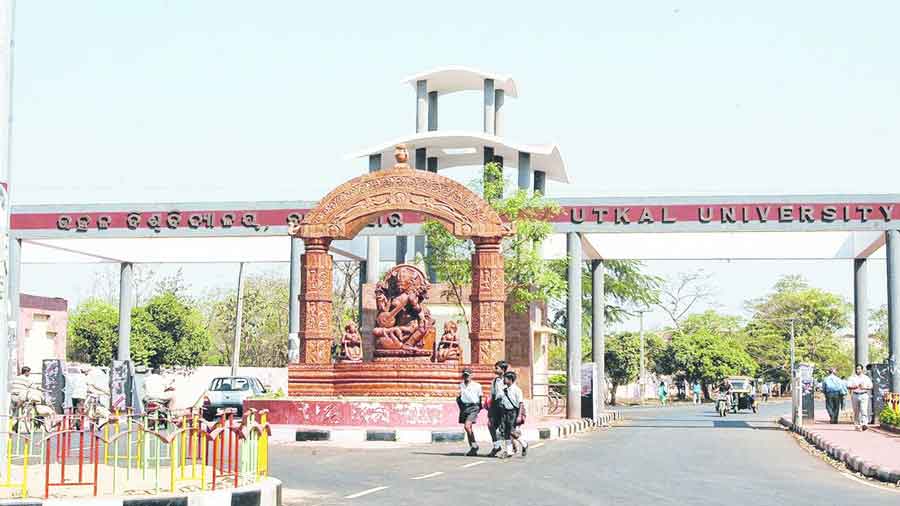 Utkal University.
File photo
---
Bhubaneswar
|
Published 08.08.22, 12:23 AM
|
---
 The Odisha government has decided to set up a state-level anti-ragging squad and issue a helpline number.
The higher education department has also asked the colleges to act tough on the issue and take an undertaking from the students during the time of admission that they will not be involved in ragging. If a student is found indulging in ragging incidents, FIR will be lodged against the concerned student.
The parents will have to submit an undertaking that they would take all steps to dissuade their kids, officials said.
Vice-chancellor of Utkal University, Prof Sabita Acharya, told The Telegraph: "We have already intimated to our affiliated colleges to act tough on the issue of ragging. The campuses should be ragging-free. If anyone indulges in ragging, FIR will be lodged against the student. Besides, the guidelines of the government on the issue of making a campus free from ragging will be adhered to not only in the university campus but in all the affiliated colleges."
The decision to act tough on the issue of ragging was taken following a state-wide agitation by students on the issue of an alleged suicide by a girl student at the hostel of BJB college, the state's premier educational institution, in July. Her parents alleged that their child was a victim of ragging and even staged a dharna for 11 days in front of the college putting the state government on a back foot.
"We are worried about this. The helpline number will be issued soon. The victim student can send a message to the numbers. Their identity will be kept secret. Once the anti-ragging squad gets the information, it will swing into action and take the required steps," said a senior official.
Besides the state-level anti-ragging squad, a district-level anti-ragging squad would be constituted. The squad will comprise educationists and police. "During the inquiry, if anyone is found guilty, an FIR will be immediately registered at the local police station and action would be taken to suspend the guilty students from the colleges," said officials.
As per the decision, the anti-ragging cell will be activated in all educational institutions.
"Besides, a massive awareness drive will be taken up at the college level. Leaflets and booklets will also be distributed among the students, telling them how ragging can demoralise them, how the law prohibits ragging and under which section the ragging is punishable," said officials.
All educational institutions will also be asked to organise anti-ragging workshops frequently, particularly during admission. It will also be mandatory for the students to give in writing during admission so that they will not indulge in these unethical practices.
"Steps will be taken to appoint a permanent warden. If no arrangement is possible to make him stay inside the hostel campus, at least it will be ensured the warden resides near the hostel," the source said. Eminent psychiatrist and associate professor of SCB, Dr Seema Parija said: "Only fear of punishment will not be able to make a campus free of ragging. The senior, as well as junior students, should be given counselling frequently on the issue of ragging. Workshops should be organised and they should be made mandatory for all to attend. The exercise is most important during the first six months of the entry of newcomers to the college campus. Besides, a strict watch should be kept after dinner on the activities of the students."