Amit Shah's Hindi tweet a jolt, says Stalin
Opposition politicians from the southern states were more direct in condemning Shah's remark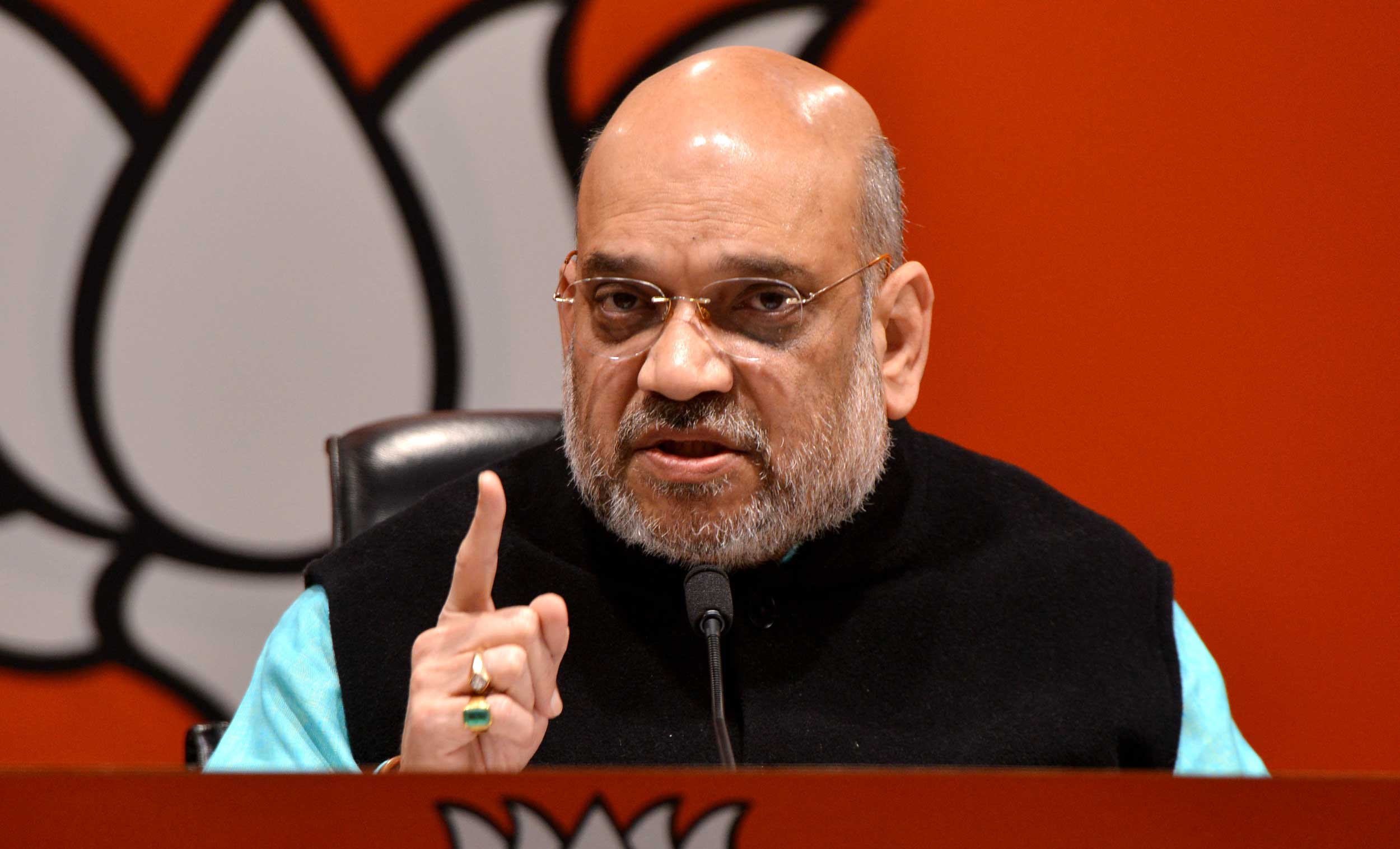 The comments came after home minister Amit Shah pushed a one-nation-one-language line in a Hindi Divas tweet.
Telegraph file picture
---
New Delhi
|
Published 14.09.19, 08:38 PM
|
---
The Congress on Saturday cautioned the Narendra Modi government not to trigger another sectarian controversy, this time over language, and said there was no need to tinker with Jawaharlal Nehru's three-language formula.
The comments came after home minister Amit Shah pushed a one-nation-one-language line in a Hindi Divas tweet.
"We should not stir up controversies on an emotive and sensitive issue which has been settled by the maturity of India's Constitution-makers and the Prime Minister after Independence. I am referring to Jawaharlal Nehru," Congress spokesperson Anand Sharma said.
"The three-language formula (English, Hindi and the local language) must not be tinkered with and no indication should be given about a rethink that will create strife and unrest in the country."
Sharma stressed that the Constitution had declared Hindi an official language long ago and that it recognised 22 Indian languages in a nod to the country's diversity.
Bengal chief minister Mamata Banerjee too was quick to react, demanding respect for all languages.
"My best wishes to all on #HindiDiwas. We should respect all languages and cultures equally. We may learn many languages but we should never forget our mother-language," she tweeted, unusually early for her, at 8.06am, 10 minutes after Shah's controversial tweet.
Opposition politicians from the southern states were more direct in condemning Shah's remark.
"Language cannot be promoted through falsehood," protested former Karnataka chief minister and Congress leader P.C. Siddaramaiah, accusing the Centre of falsely claiming that Hindi was the national language.
"Like Kannada, Hindi too is one of the 22 official languages (actually scheduled languages)," he said. Several pro-Kannada organisations took to the streets.
Hyderabad MP and Majlis-e-Ittehadul Muslimeen leader Asaduddin Owaisi tweeted: "Hindi isn't every Indian's 'mother tongue'. Could you try appreciating the diversity & beauty of the many mother tongues that dot this land? Article 29 gives every Indian the right to a distinct language, script & culture. India's much bigger than Hindi, Hindu, Hindutva."
DMK leader M.K. Stalin said: "We have been protesting the imposition of Hindi. Today's remarks by Amit Shah gave us a jolt and will affect the unity of the country. We demand he takes the statement back."
He asked Prime Minister Narendra Modi to clarify his position.
"There is an attempt to impose Hindi by dividing the spirit of our country, unity in diversity. The DMK is ready to defend the integrity of the country," he said.
AIADMK politician and Tamil Nadu culture minister K. Pandiarajan said: "If the Centre imposes Hindi unilaterally, there will only be (adverse) reaction and no support, not only in Tamil Nadu but also in states like Bengal, Karnataka and Andhra Pradesh."
Vaiko of the MDMK and S. Ramadoss of the PMK too opposed Shah's remark, as did state CPI secretary R. Mutharasan, who slammed the Centre's "linguistic chauvinism".
In Bangalore, Janata Dal Secular leader H.D. Kumaraswamy sought to know from Modi when the Centre would celebrate "Kannada Diwas" like it is marking Hindi Divas.