Akhilesh says Samajwadi will fight 11 bypolls alone if BSP quits alliance
The Samajwadi Party chief said that for the party the killing of its workers was more important than the 'gatbandhan'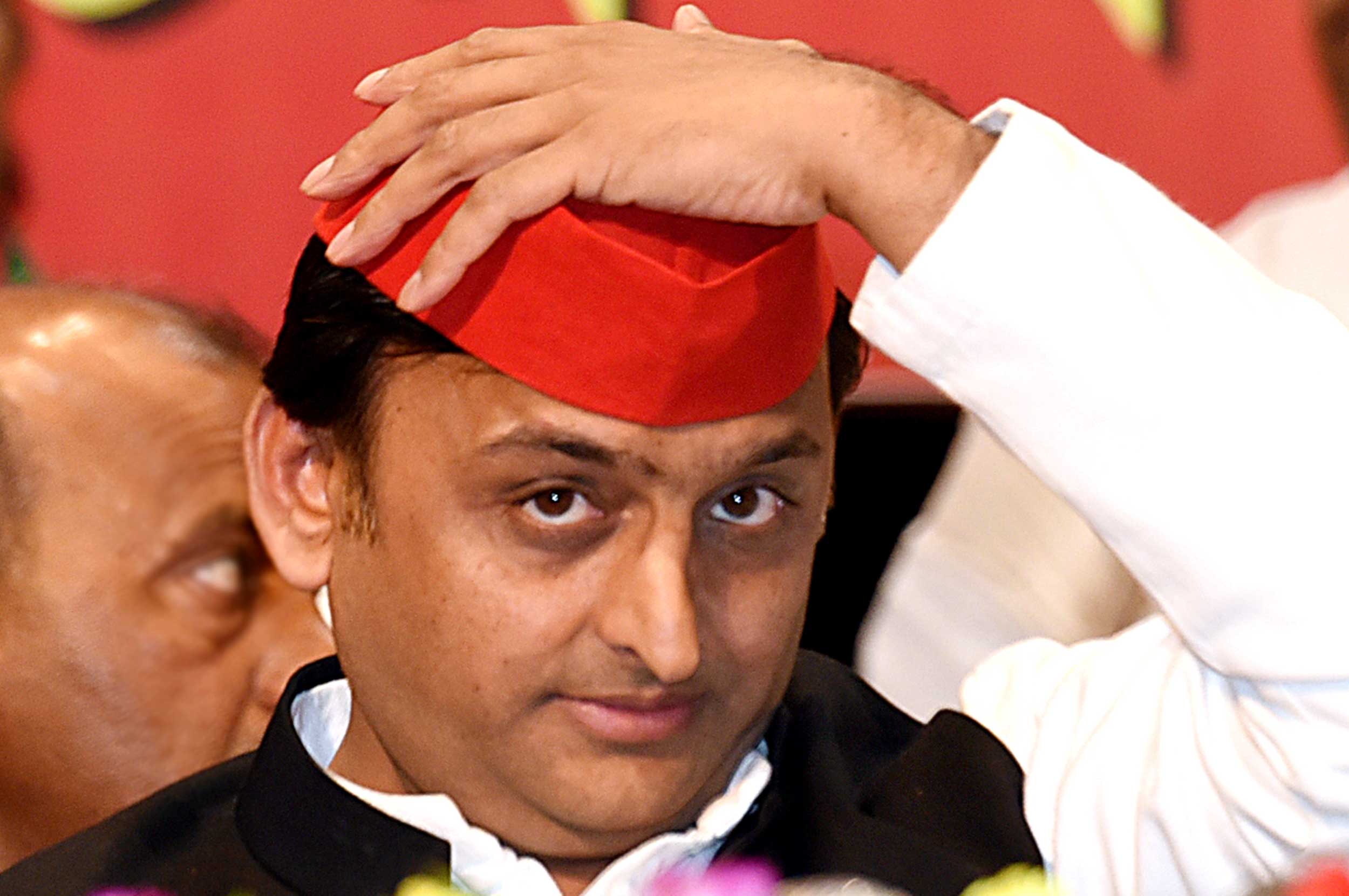 ---
---
Samajwadi Party president Akhilesh Yadav has said the party will fight bypolls alone on all 11 Uttar Pradesh Assembly seats if its alliance with the BSP ends.
His remarks came after Bahujan Samaj Party chief Mayawati said her party will fight the upcoming bypolls alone but can work with the Samajwadis in the future if Akhilesh is able to 'fulfil his duties'.
'If the alliance ends, we will field SP candidates on all 11 seats up for the bypolls after consulting party leaders soon,' Akhilesh said. 'Even if our paths are different, we welcome it,' he said.
The Samajwadi Party chief said that for the party the killing of its workers was more important than the 'gatbandhan'.
On Monday, Mayawati told her party's 10 newly elected MPs, zonal coordinators and defeated Lok Sabha candidates in New Delhi that she wanted to strengthen the BSP in the Assembly, sources said.
"Eight BJP ministers and MLAs from the state won the Lok Sabha elections. One Samajwadi MLA and one from the BSP too won and resigned from the Assembly. One seat was already vacant. Behenji (Mayawati) told the meeting that we should prepare for the by-elections," a senior BSP politician said, asking not to be named.
"It's an uncharacteristic decision for Behenji, who never wanted the BSP to contest by-elections in the past, saying it was a waste of resources. This time she is thinking of fielding BSP candidates because she wants to send a message to Akhilesh that she is not interested in continuing with the alliance."