Akash Vijayvargiya walks out of jail, BJP celebrates
He was received with garlands and sweets by his supporters, prompting Congress to accuse BJP of 'favouring hooliganism'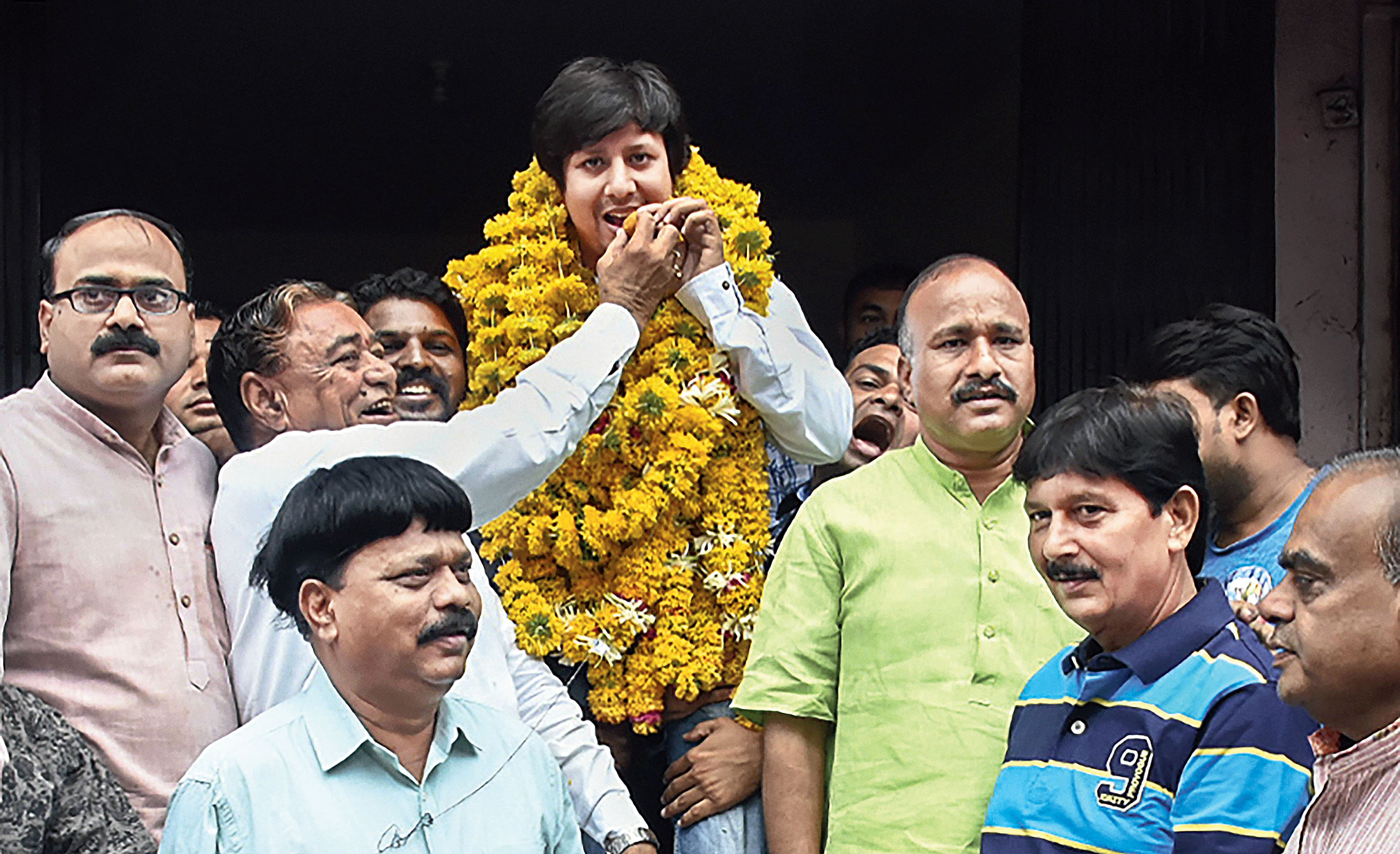 ---
|
Indore
|
Published 30.06.19, 09:54 PM
---
BJP MLA Akash Vijayvargiya, arrested four days ago after being caught on camera assaulting a civic official with a cricket bat, walked out on bail on Sunday morning to a rousing welcome and declared that his prison experience was "good".
Akash, the son of the party's Bengal minder Kailash Vijayvargiya, was received with garlands and sweets by his supporters, prompting the Congress to accuse the BJP of "favouring hooliganism".
"I was in jail for the first time in my life, but the experience was good. My time in prison was very good. However, I am happy that I have come out," Akash, 34,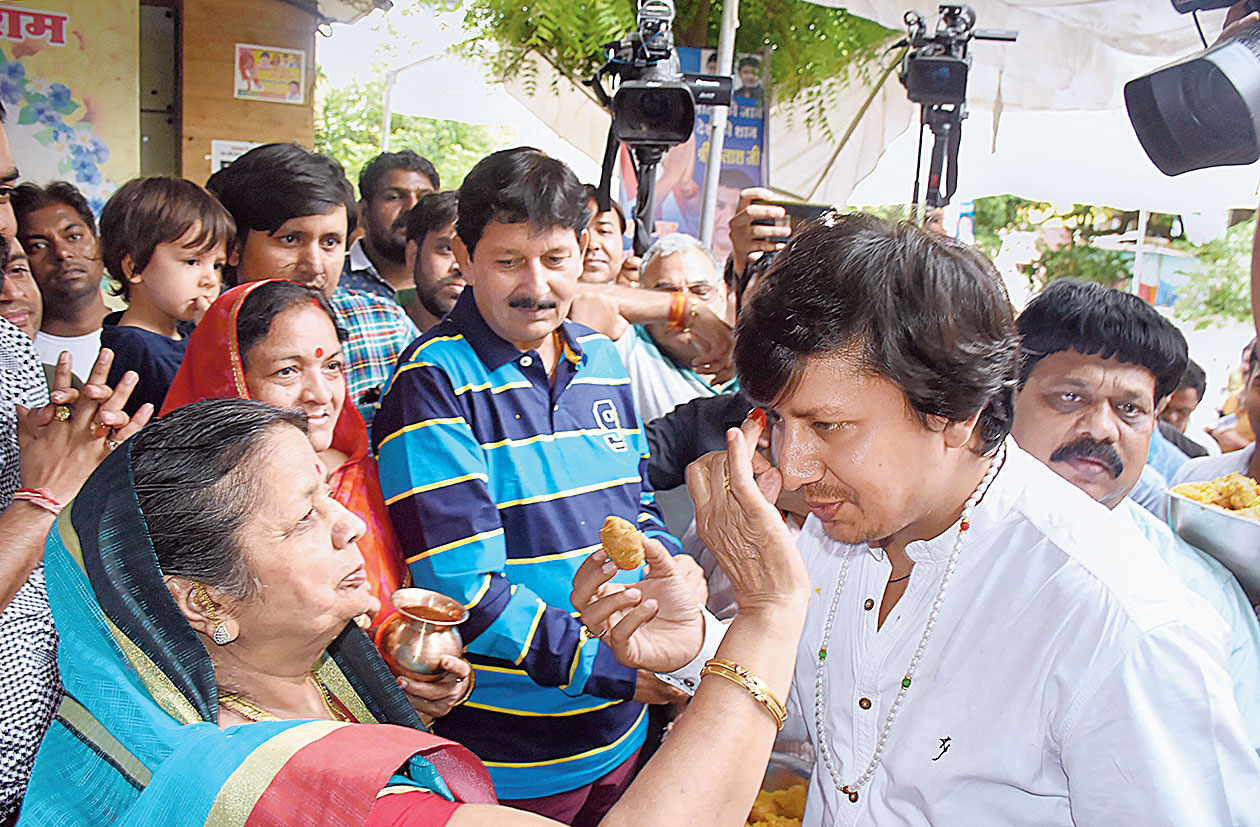 Akash was granted bail by a Bhopal court on Saturday.
State Congress spokesperson Neelabh Shukla said: "Vijayvargiya spent four nights in jail for thrashing a government servant. By welcoming him, the BJP is sending out a message that it is in favour of hooliganism."
State BJP spokesperson Rahul Kothari responded: "After the court granted bail to Akash, this was the natural manifestation of the love and affection of the youth towards him…."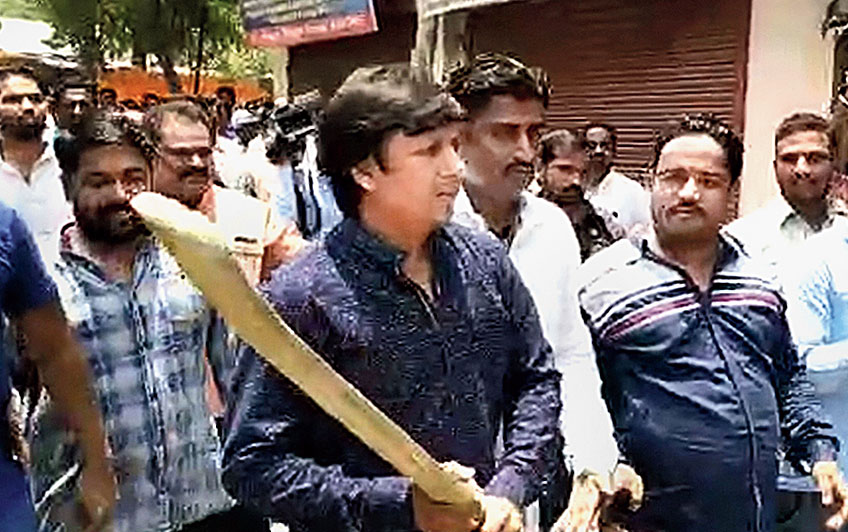 Akash had been caught on camera attacking municipal official Dhirendra Singh Bais with a cricket bat on Wednesday while opposing the demolition of a dilapidated building that has been declared dangerous.
On Sunday, he said: "I did what I felt right at that point of time. I did it thoughtfully. I do not have any regrets." Akash added: "We will try to follow Gandhiji's path in future."
Firing video
The Congress has demanded the registration of a criminal case in connection with a video that purportedly shows a suspected BJP supporter firing in the air in celebration following Akash's release.
The BJP said neither the party nor any of its workers was linked to the incident.
In the video that has gone viral on social media, several people are seen dancing to drumbeats in front of Akash's office in a commercial building that adjoins the city BJP unit's office and one person is seen firing in the air five times.
A police official, however, said the video did not appear to have been shot on Sunday.