Advice on HCQ for Covid: 'Please stop'
'Anti-malarial drug upsets heart rhythm, increases death risk'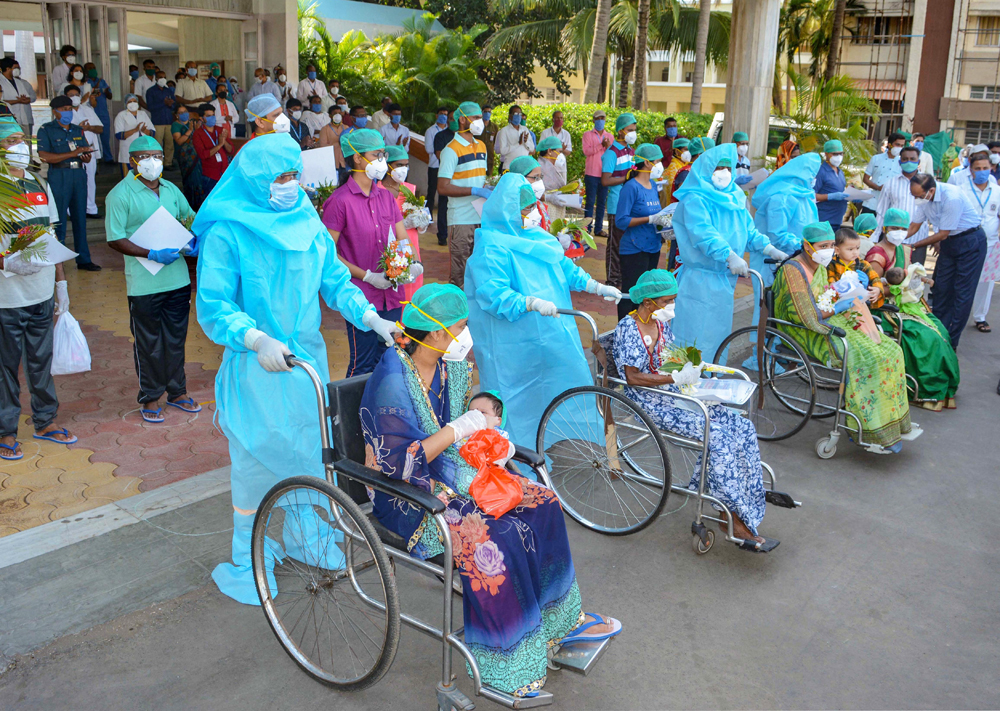 People recovered from Covid-19 being discharged from the Krishna Hospital in Karad, Maharashtra, Wednesday, May 20, 2020.
(PTI)
---
New Delhi
|
Published 26.05.20, 12:15 AM
|
---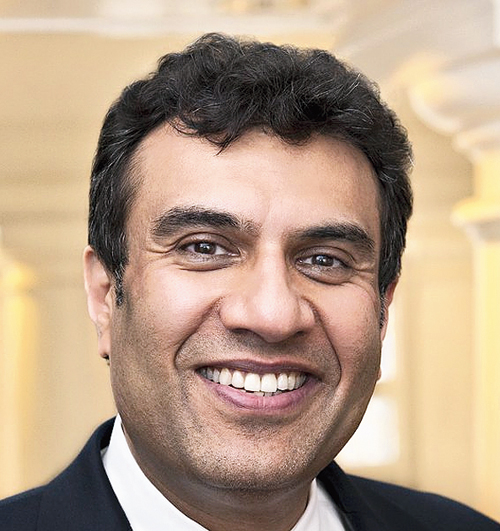 Mandeep R. Mehra, an India-born cardiologist and professor at the Harvard Medical School, has a message for India's department of health research and hundreds of other healthcare institutions around the world offering hydroxychloroquine to coronavirus disease patients: "please stop".
Mehra and his colleagues on Friday published a study involving 671 hospitals from six continents that has shown that this anti-malarial drug "repurposed" for Covid-19 increases the risk of death and serious heart rhythm disorders among patients with Covid-19 who receive it during hospitalisation.
In other words, patients who receive this drug are more likely to die or develop serious heart rhythm disorders than patients who do not.
Their findings, published in The Lancet, a leading medical journal, suggest not only an absence of therapeutic benefit but also potential harm with the use of hydroxychloroquine or with another related drug chloroquine in hospitalised patients with Covid-19.
The results are relevant to countries across the world, including India where the Indian Council of Medical Research has recommended hydroxychloroquine as a treatment for patients with severe Covid-19 and as a shield for healthcare workers and even paramilitary and police personnel on Covid-19 duty.
India's health ministry on Monday recorded a fresh unprecedented overnight spike of 6,977 new Covid-19 cases, raising the number of confirmed cases to 138,845 of whom 57,721 have recovered and 4,021 have died. The ministry has not said what proportion of "active" patients under medical supervision — 77,103 on Monday — are receiving hydroxychloroquine.
In a telephone interview with The Telegraph, Mehra who was born in Delhi and studied medicine at the Mahatma Gandhi Institute of Medical Sciences, Nagpur, before pursuing specialisation in the US, speaks about the findings and its implications.
Q: What should doctors do now given your study's findings?
Mehra: The off-label use of hydroxychloroquine or chloroquine should be stopped immediately. We found increased risk of mortality and serious heart rhythm disruptions of two to five fold higher among patients who received either of these two drugs with or without another common antibiotic. We have suggested that any use of this drug should be only in context of randomised clinical trials.
Q: What did you find and why is it significant?
Mehra: We found clear signals from a very large observational and global study in 96,000 patients that the use of hydroxychloroquine or chloroquine in patients with Covid-19 actually increases their risk of mortality and their risk of developing ventricular arrythmias which is a serious cardiac rhythm disorder.
The study involved observing nearly 96,000 people. But its significance does not lie only in its size. It is also because it spanned six continents. This gives us a worldwide view of what's happening. It has allowed us to generate real-world evidence on the effects of these drugs on patients with Covid-19.
Q: You're a senior cardiologist. What made you probe therapy in Covid-19?
Mehra: Early this month, we had published a study in the New England Journal of Medicine that found no harm when commonly used cardiovascular medications were used to treat patients that developed Covid-19. While working on that, we realised we had this large global collaboration of hospitals on six continents. Covid-19 was hitting hospitals around the world with high velocity, bringing more and more patients into this registry. There were questions about the efficacy of hydroxychloroquine, especially around cardiovascular rhythm risks. We thought we could use this collaboration to explore this aspect of the disease.
Q: So did your study piggyback on an existing collaborative network?
Mehra: Yes, this is a large collaboration involving hundreds of hospitals scattered across six continents, trying to use clinical data to generate useful information relating to cardiovascular diseases. It uses data, informatics and analytics to guide clinical decisions and is supported by machine learning and artificial intelligence algorithms.
Q: How widespread is this use of hydroxychloroquine or chloroquine in Covid-19 patients?
Mehra: Almost every country is now giving it to patients, although not to all patients. Among the 96,000 patients our study analysed between December 20, 2019, and April 14, 2020, around 15,000 patients had been prescribed these drug. So, roughly one in five patients are given the drug. But there are reports of people and countries stockpiling the drug.
Q: Indian health authorities have recommended hydroxychloroquine as a potential preventive medication for healthcare workers and paramilitary and police on Covid-19 duties. Does your study have implications for this recommendation?
Mehra: Our study looked at hospitalised patients which is a completely different population from healthy healthcare workers. We cannot answer the question about prophylactic (preventive) efficacy of hydroxychloroquine. But our study showed clear signals of the potential harm in the patients who received the drug. Anyone who takes this drug should do so under extremely well-monitored and controlled conditions.