AAP gives BJP taste of 'anti-national' dose
Kejriwal had also used the word 'treason' to attack Modi in a recent tweet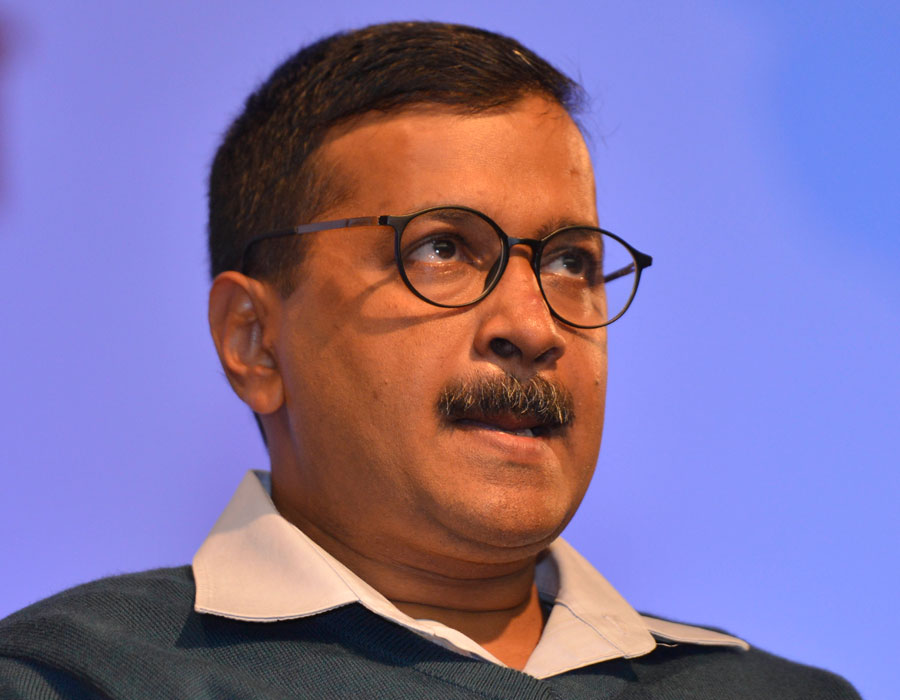 ---
---
Chief minister Arvind Kejriwal's Aam Aadmi Party has decided to take on the national-versus-anti-national discourse, using the BJP's pet allegation against rivals to target Prime Minister Narendra Modi in its counterattack.
"Being a patriot doesn't mean you should kill a person of this religion or that…. A man with love for his country loves everyone," Kejriwal said in his Republic Day speech.
Kejriwal had also used the word "treason" to attack Modi in a recent tweet.
For almost a fortnight, the AAP had drawn barbs of being "anti-national" for going slow on sanctioning the prosecution of 10 people, including former JNU student leader Kanhaiya Kumar, accused of raising seditious slogans at a 2016 campus event.
A Delhi court has refused to take cognisance of the chargesheet without the sanction of Delhi's home department.
The AAP leadership has been treading cautiously over the JNU row. Kejriwal did not visit the campus like many other Opposition leaders had done during the agitation against the arrests of students.
Later, a Delhi government magisterial probe had found that several video clippings submitted as evidence had been doctored.
After Delhi law secretary A.K. Mendiratta gave an opinion in favour of granting sanction for prosecution, AAP minister Kailash Gahlot sent him a showcause notice for bypassing the minister.
Even as Gahlot and Mendiratta shot off letters to each other claiming that the power of sanction lay with the elected government and the (Centre-appointed) lieutenant-governor, respectively, Kejriwal tweeted: "I don't know if Kanhaiya has committed treason or not, the law department is examining this. Modi has stopped schools for Delhi's children, stopped hospitals, stopped CCTV cameras, stopped Mohalla Clinics, and tried to completely stop Delhi functioning — is this not treason?" He repeated the charge at the inauguration of a flyover on Friday.
The party's social media team has put out videos over the past week with excerpts of speeches of leaders targeting the BJP-led Centre for allegedly slowing down the AAP's social-sector projects.
"Our narrative is about what nationalism is — it is building schools so every child gets a good education, and improving hospitals so every citizen gets good medical services," AAP social media head Ankit Lal said.