A-Sat debris risk: Nasa
Space agency chief says shooting down of satellite has created 400 pieces of orbital debris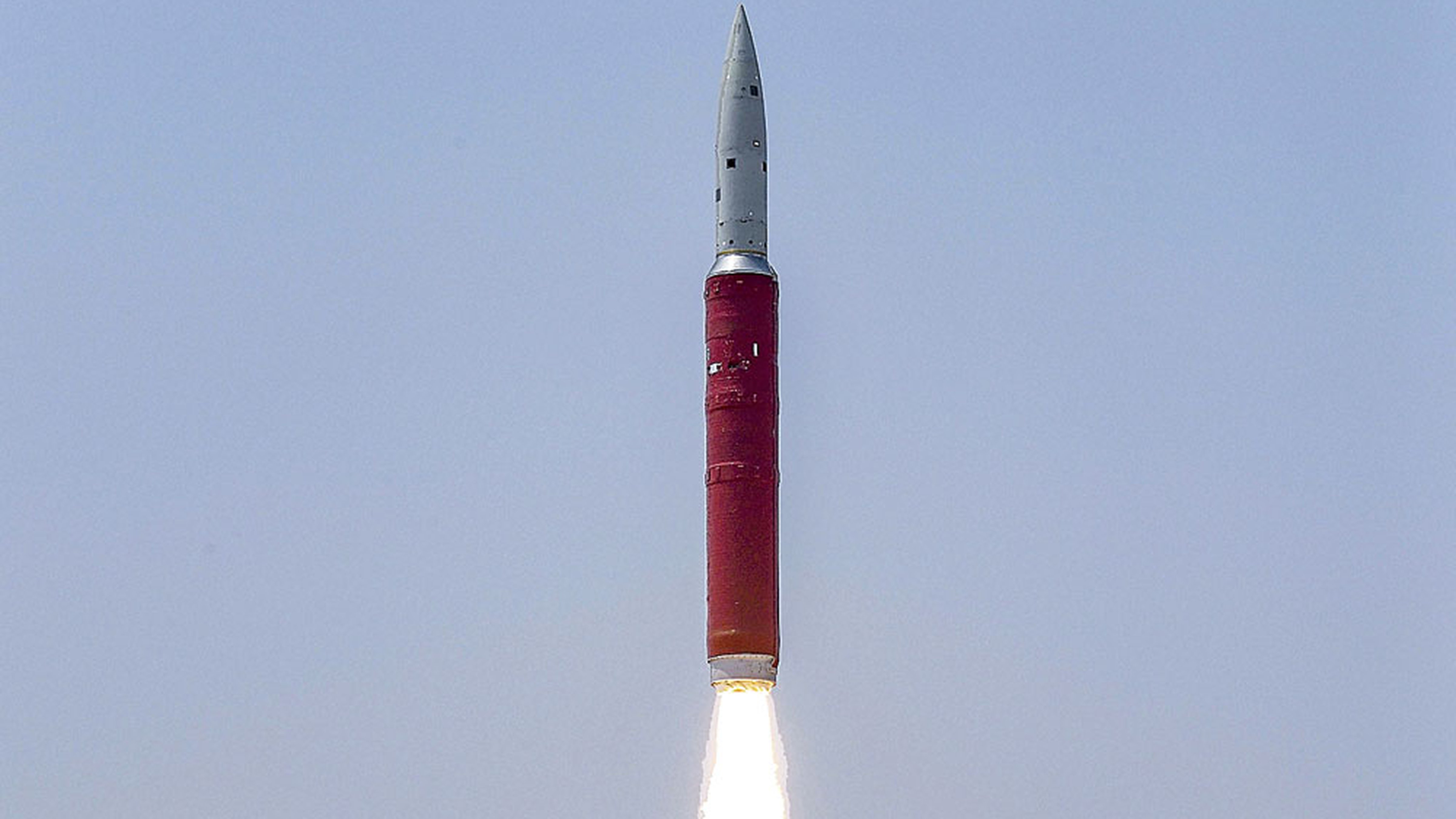 ---
---
India's anti-satellite test last week created 24 debris pieces that rose higher than the International Space Station and increased the small debris impact risk to the ISS, Jim Bridenstine, the head of the US National Aeronautics and Space Administration (Nasa), said on Tuesday.
Nasa administrator Bridenstine said the US had identified 400 pieces of orbital debris from the Indian anti-satellite test, of which 60 pieces larger than 10cm were being tracked and 24 of those were in orbits that took them higher than the ISS.
"That is a terrible, terrible thing — to create an event that sends debris with an apogee (highest orbital point) that goes above the International Space Station," Bridenstine said, speaking at a "town hall" meeting with Nasa staff. "That kind of activity is not compatible with the future of human space flight."
India last Wednesday said it had successfully tested an interceptor missile and destroyed an Indian satellite about 300km above the Earth.
The Indian government had asserted that the debris created from the impact in the low-Earth orbit would lose altitude and fall back to Earth within weeks.
Bridenstine said the test had increased the small debris impact risk to the ISS by 44 per cent.
"The good thing is (that) it is low enough in Earth orbit that over time, this will all dissipate," he said, whereas "a lot of the orbital debris" from the Chinese anti-satellite test in 2007 was still in orbit. "And we're still dealing with it," he said.
"We as a nation are responsible for doing space situational awareness and space traffic management… for the entire world, and we're doing it for free, compliments of the taxpayer of the United States of America. Why do we do that as a nation? Because it is the right thing to do, because we want to preserve the space environment," Bridenstine said.
The ISS, in an orbit about 400km above the Earth, has hosted teams of astronauts from multiple countries and has been continuously inhabited since November 2000.
The debris pieces from India's anti-satellite test currently in low-Earth orbit are predicted to decay (lose altitude) and fall back towards the Earth, likely burning up during re-entry, within a few weeks.
US government agencies are currently tracking about 23,000 debris pieces that have accumulated in space over the decades to predict the risk of collisions with the ISS and functioning satellites. Hundreds of the debris pieces from the Chinese anti-satellite test in 2007 are still in orbit.
But sections of strategic technology sector analysts point out that the ISS has been dodging space debris for years, long before India's anti-satellite test.
J.C. Liou, chief scientist for Nasa's orbital debris programme office, had told a UN conference on outer space in February 2015 that the ISS had conducted 21 "debris collision avoidance" manoeuvres since 1999.
Liou, in his presentation, had said that in 2014 alone, the ISS had executed a record five debris avoidance manoeuvres.
According to Liou, Nasa had in 2014 executed or assisted in 21 collision avoidance measures, including two manoeuvres to avoid debris from Fengyun-1C, the satellite China had destroyed in 2007.
A senior Indian analyst pointed out that the vast proportion of space debris is not of Indian origin but said it was time the country also invested in efforts to track space debris.
"India should upgrade our own capabilities in space situational awareness and help plug the Indian Ocean gap in space situational awareness radar stations and contribute at the cost of the Indian taxpayer," said V. Siddhartha, a senior strategic analyst and former scientist with India's Defence Research and Development Organisation who has also earlier worked with India's space agency.