90 new coronavirus cases on Day One of lockdown
Home ministry announces more exemptions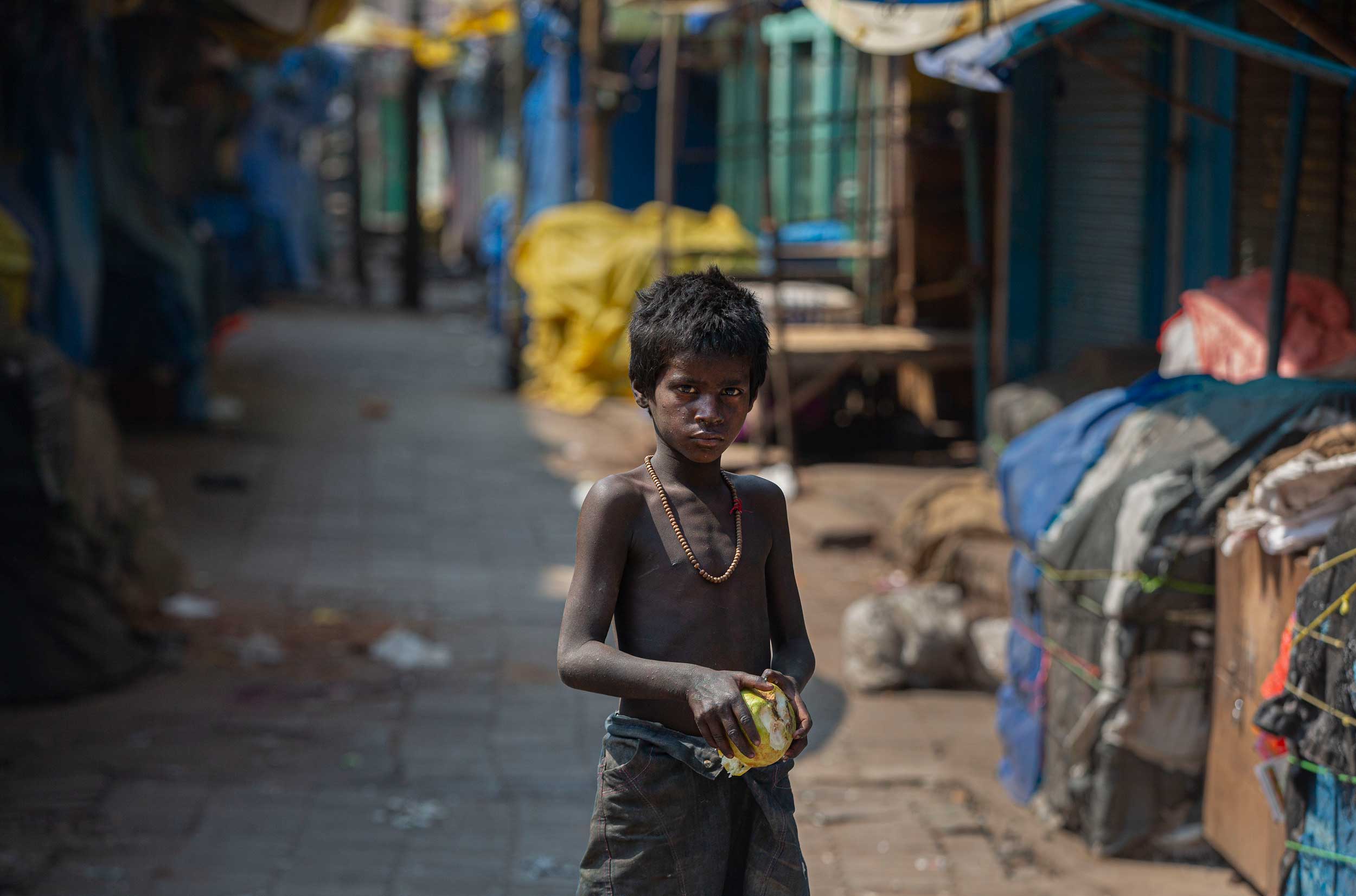 ---
New Delhi
|
Published 25.03.20, 04:12 PM
|
---
India on Wednesday went into a full-fledged 21-day lockdown in a bid to contain the spread of coronavirus amid unprecedented nationwide restrictions that saw anxious people making a beeline for grocery stores and hundreds being detained by police for violating prohibitory orders.
Underscoring the enormity of the health challenge before the country that led to imposing the lockdown, Prime Minister Narendra Modi said winning the war against coronavirus will take 21 days as opposed to the 18 days taken to win the epic war of Mahabharata.
Modi was addressing the people of his parliamentary constituency in Varanasi through a video link.
In his second national broadcast in a week on Tuesday night, Modi made a fervent appeal to countrymen not to cross the "lakshman rekha" of their homes in the next three weeks.
India's population is an estimated 1.3 billion. The number of coronavirus cases on Wednesday touched 606 of which 90 were fresh cases registered on Wednesday.
The number 606 includes 43 who were cured or discharged, a Union health ministry official said, adding the death toll stood at 10. The toll, however, did not take into account one death each reported on Wednesday by state officials in Tamil Nadu and Madhya Pradesh.
MHA issues fresh guidelines on exemptions
On Wednesday, the Union home ministry issued fresh guidelines covering additional people and services who will be exempted from the 21-day lockdown.
In the new guidelines, the ministry said Reserve Bank of India and RBI-regulated financial markets, pay and accounts officers and field officers of the CAG, petroleum products and supply chain and forest staff are exempted from the purview of the lockdown.
Those handling cargo operations at airports and railway stations, coal mining activities, officers and staff of resident commissioners based in Delhi and customs clearance at ports, airports and land borders are also exempted. Forest offices staff and workers required to operate and maintain zoo, nurseries, wildlife, fire fighting in forests, watering plantations, patrolling and their necessary transport movement, social welfare department staff for operations of homes for children, disabled, senior citizens, destitute women, widows, observation homes and pensions service are also exempted, the guidelines said.
On Tuesday, when the lockdown was announced by the Prime Minister, the ministry had issued listed several services, including government and private offices, that would be out of bounds during the period.
But I exempted establishments like hospitals, ration shops, dairies, banks, insurance offices, and print and electronic media. Delivery of all essential goods including food, pharmaceuticals, medical equipment through e-commerce has also been exempted from the purview of the lockdown. "All enforcing authorities to note that these strict restrictions fundamentally relate to movement of people, but not to that of essential goods," the guidelines issued on Tuesday said. In Wednesday's guidelines, veterinary hospitals, pharmacies (including Jan Aushadhi Kendra) and pharmaceutical research laboratories, IT vendor for banking operations, banking correspondent and ATM operations and cash management agencies were exempted.
Delhi control room
An official said the ministry of home affairs was monitoring the lockdown from a control room in Delhi.
According to reports from states, roads wore a deserted look but people resorted to panic buying at several markets in violation of the advice for social distancing. Long queues outside grocery stores, inflated prices, difficulty in getting important items -- these were some of the problems encountered by people in the National Capital Region (NCR).
Union minister Prakash Javadeka said there was no need for people to panic as shops selling essentials and medicines will remain open throughout the lockdown period.
He also said sufficient legal provisions were available to deal with black marketeers and hoarders.
Low key Ugadi and Gudi Padwa
It was a low-key Ugadi celebrations in Karnataka, Telangana and Andhra Pradesh with people mostly staying indoors. Ugadi is a festival marking New Year's Day for Hindus.
Maharashtra also witnessed a subdued celebration of Gudi Padwa, which marks the beginning of the New Year in the state. In Uttar Pradesh, the 9-day Navratra festival also began on a subdued note with many people preferring to perform the rituals from their homes by sending names and other details to the priest to do the puja on their behalf.
Acharya Suresh Mani Shastri, the priest of Gokhale marg temple, said regular devotees sent their details on phone to do the puja for them. Police across all states also kept a strict vigil on violators of prohibitory orders.
Cases registered against violators
In the national capital, over 180 cases were registered and 5,103 people detained for violations of government order during the lockdown, police said.
Over 350 people were detained in Gujarat for violating the lockdown in the last 24 hours, a senior official said.
Those detained included people who violated home quarantine norms, director general of police Shivanand Jha told reporters in Ahmedabad.
In Uttar Pradesh, officials said Police have registered 1,788 FIRs and booked 5,592 people for violating the lockdown norms.
e-commerce sector
The Centre also asked the state governments to resolve immediately the problems being faced by the e-commerce sector in delivering essential goods.
E-commerce and home delivery come under essential services and are exempt from the lockdown rules. "However, there are reports of disruptions faced by e-commerce players. We have taken up with the state governments and local administration. Things will fall in place," Consumer Affairs Secretary Pawan Agarwal told PTI.
State governments alerted
Amid reports of panic purchase of essential commodities, the Union home ministry asked state governments to check the spread of rumours about shortage of food items.
In a communication to chief secretaries and DGPs of all states, the ministry asked them to take action to allay apprehensions and maintain peace and tranquillity, and inform people about the availability of food, medicine and other essential commodities.
Despite a complete ban on large gatherings, people in some parts of Kolkata were seen jostling in markets to buy essential commodities for the next few days. People were also seen queuing outside gas agencies to buy additional LPG cylinders.
e-passes for veggie sellers
Delhi chief minister Arvind Kejriwal said authorities will ensure essential services during the lockdown period and requested people not to panic.
"We will issue e-passes to vegetable-sellers, grocers among others to ensure essential supplies during the lockdown," Kejriwal said at a joint press conference with Lt Governor Anil Baijal, amid reports of alleged harassment of vegetable sellers by the police. "We will ensure strict implementation of lockdown in Delhi," Baijal said.
Union Food Minister Ram Vilas Paswan said the government is monitoring the availability of essential commodities in the market. Paswan warned manufacturers and traders against profiteering during the lockdown period. The Centre is also in touch with the state governments to ensure there is no shortage of essential commodities, he said.
"In view of situation emerging from the threat of #Covid19India, the government is keeping an eye on availability of all essential commodities in the market," Paswan tweeted. "I appeal to all manufacturers and traders to avoid profiteering in this situation," he said.