90% funds for 1 party, Manmohan Singh seeks debate on state funding of elections
The BJP has been cornering the lion's share of all money going to political parties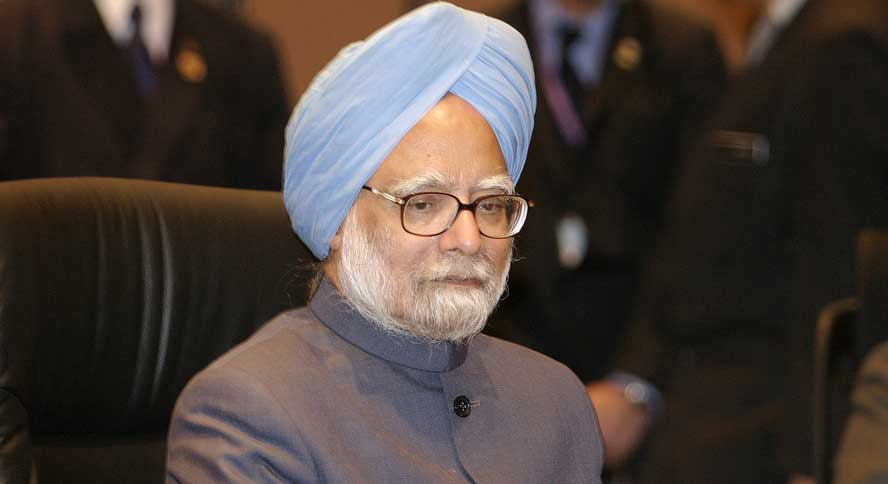 ---
---
Former Prime Minister Manmohan Singh on Sunday called for a debate on state funding of elections, underscoring the urgency by drawing attention to how one party has had access to 90 per cent of the money going to political parties.
Singh flagged the issue while addressing a meeting to mark the birth centenary year of former CPI general secretary Indrajit Gupta. The CPI leader had chaired a committee, which, in 1998, had submitted a report endorsing state funds for elections to establish a fair playing field for parties with less money.
Recalling the report of the committee of which he too was a member, Singh said: "Today when only one party has access to 90 per cent of funds, such ideas need to be discussed and debated."
In 2010, then Congress president Sonia Gandhi too had suggested state financing of elections as a measure against corruption in the electoral process.
However, the issue never gained currency till recently. The BJP has been cornering the lion's share of all money going to political parties.
Addressing the gathering, former Bengal governor Gopalkrishna Gandhi urged the Left parties to continue their struggle for the people. "The Left sentiment and the Left impulse in India should consolidate" to work for the mass of migrants shifting from agriculture in rural India to construction in an urbanising milieu, those who will be declared stateless after the NRC process is over, Dalits and the victims of climate change whom he described as "climate refugees".
With newly elected CPI general secretary D. Raja by his side, CPM general secretary Sitaram Yechury said the two parties should work harder to set up state coordination committees so that the Left parties can work together better. This, he reminded the gathering, had been initiated when Gupta was CPI general secretary and Harkishan Singh Surjeet headed the CPM but sadly was not followed through.
"Now the time has come to work on it. This would be an apt tribute to Comrade Indrajit Gupta in his birth centenary year," Yechury said, indicating a greater willingness from his party to give it a shot at a time the CPI has been advocating merger of the Left parties for the Left itself to stay relevant.
The combined Left presence in Parliament now is at its lowest with just five MPs in the Lok Sabha and seven in the Rajya Sabha.