50000 face 'enemy property' eviction
The enemy properties in the heartland once belonged to those who had left India during or after Partition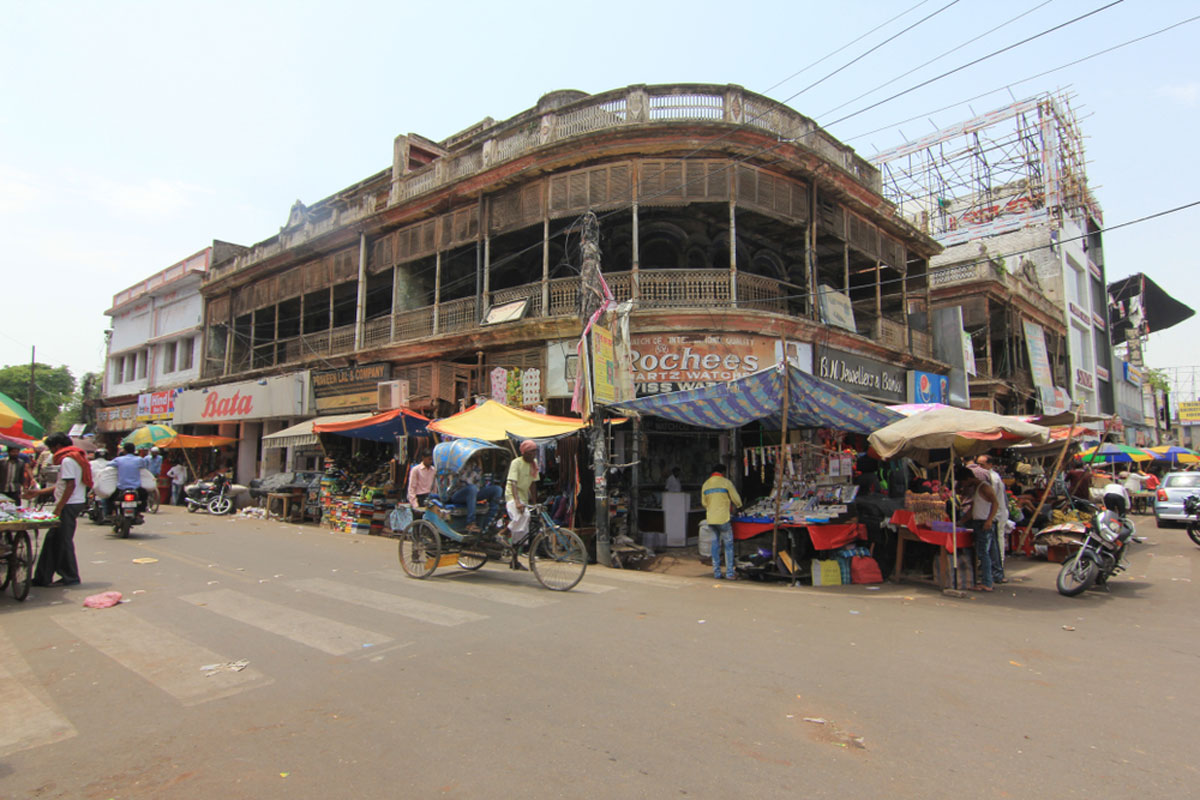 ---
|
Lucknow
|
Published 13.03.19, 10:26 PM
---
Idris Ansari would rather die than leave the room where his father lived in the years before and after the Partition.
"My father lived here because he would stitch the clothes of the family members of the king. I don't know about the government order. But I would prefer to die instead of leaving this room," says the 50-year-old who has carried on his father's profession from the room in Old Lucknow.
Idris is among 50,000 people, mostly Muslims, who would be left homeless if the Uttar Pradesh government decides to put "enemy properties" in the state to public use.
Many of these people not only live in such houses but have also been running small businesses from these dwellings for over two generations now. Like Idris.
The Centre had on Monday allowed state governments to use these properties "exclusively for public use", according to a notification issued by the home ministry.
That could mean utilising these spaces — properties left behind by people who migrated to Pakistan since the Partition and to China after the 1962 Sino-Indian war — as government offices or residential quarters for government employees.
Of the 9,280 enemy properties in India, 4,991 are in Uttar Pradesh — mostly in Lucknow, Sitapur, Lakhimpur Kheri and Barabanki.
The enemy properties in the heartland once belonged to those who had left India during or after the Partition. The most prominent, and perhaps the richest, among them was Amir Ahmad Khan.
Ahmad Khan's son, Mohammad Amir Mohammad Khan — popularly known as the Raja of Mehmoodabad (Sitapur) — has been fighting since long to reclaim the properties his father owned in several places, including in Lucknow.
In 2010, several Muslim organisations had organised a campaign for Amir Mohammad Khan, demanding that the govern ment return the properties to him.
Khan, in his seventies now, had also sought the government's help in getting back his properties, which were in the possession of tenants or had been encroached on.
"Amir Ahmad Khan had left India for Pakistan in 1957. But his wife Kaneez Abdi and son Amir Mohammad Khan had stayed back. Obviously, their properties shouldn't have been confiscated," well-known Shia cleric Kalbe Jawwad said.
"The government had appointed custodians for these properties and a large number of people living there pay rent (to the government through these custodians). They are mostly poor people doing small businesses. There are also some such properties where rich businessmen have opened showrooms. We request the government to decide the fate of properties that are now in the possession of the rich but not to disturb the poor."
A minister in the Yogi Adityanath government claimed that junior Khan had left for Pakistan with his parents in 1957 but returned after a few years.
"Over 25 per cent of the properties were returned to Khan in the 1980s but the rest remained enemy properties. Khan lives elsewhere and returns every year to claim his right to what he doesn't own any more."
Anwar Hussain, an aide to Amir Khan, said the government was already using some of the properties in Sitapur and Lucknow.
"These are wrongly called enemy properties. The king had never left India. Still, his properties were declared evacuee property under the Defence of India Rules in 1962," he told reporters in Sitapur, about 80km from Lucknow. The evacuee properties were renamed enemy properties in 1965.
The more famous among these properties in posh areas in Lucknow include the Lari Building, Mahmudabad Masson, Halwasiya Market and Saeeda Begum Kothi.
The minister, who asked not to be named, said the central government had done a survey of the enemy properties in 2016-17 and found that 167 units were under litigation.
"It would be difficult to take possession of these 167 important properties in Lucknow and Sitapur because rich businessmen had encroached upon them and are running their businesses since decades," the minister added.
"Although the Centre has issued a notification that the state can use those properties, the fact remains that we
have to wait for court orders on these 167 units. As far as poor people living in these properties are concerned, the government is of the view that they would be given five years to find alternative accommodation."