300-plus mystery is unravelling from within
So far, only evidence of damaged trees and one wounded old man have emerged from the ground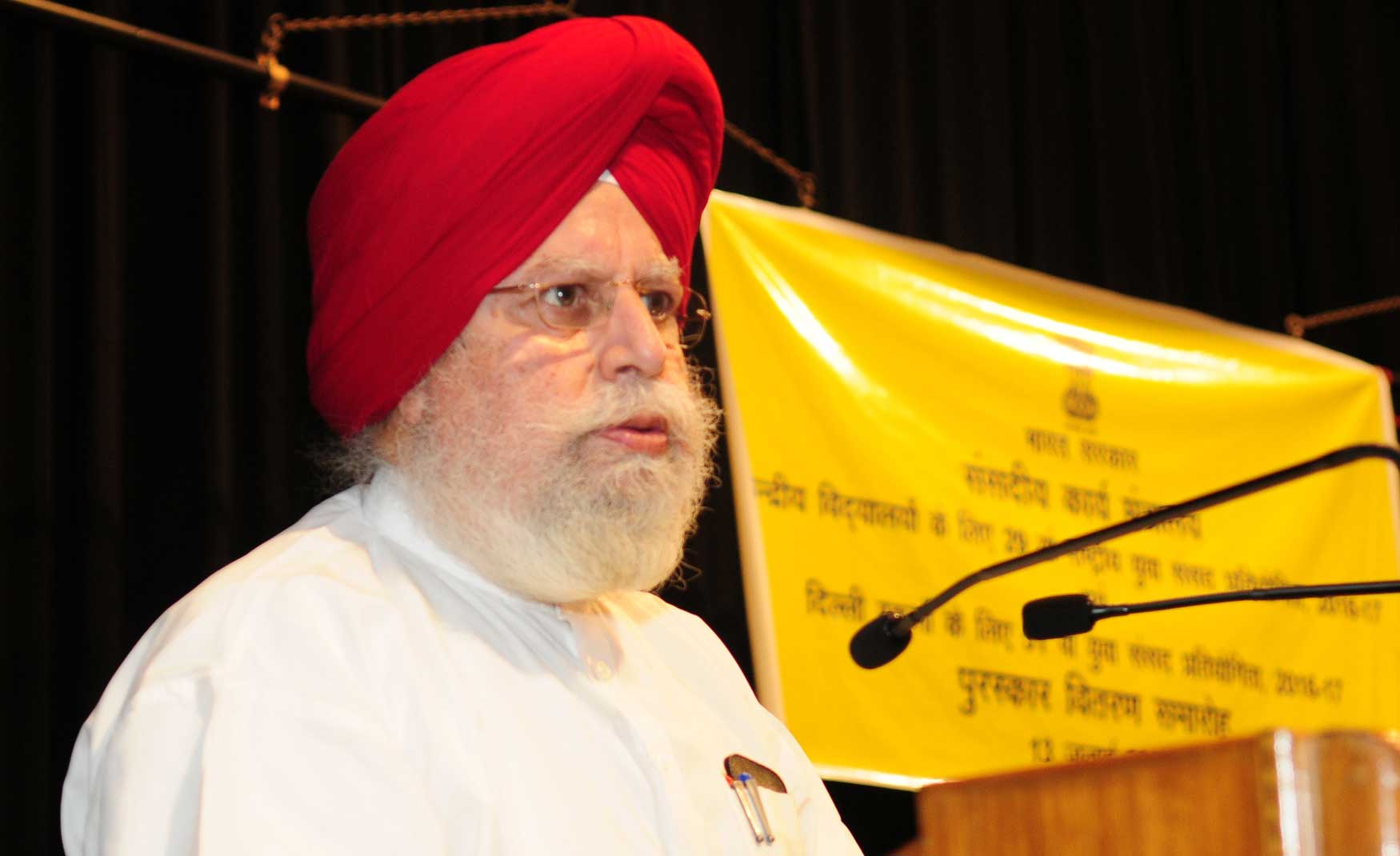 Union minister and Darjeeling MP S.S. Ahluwalia (in picture) has said something on record that should settle the "300-plus" mystery that popped up after the Indian air strikes in Balakot.
---
Siliguri
|
Published 02.03.19, 08:27 PM
|
---
If the Indian Prime Minister is feeling a bit neglected at home after some Pakistanis advocated the Nobel Peace Prize for their Prime Minister Imran Khan, a strong contender has emerged in India from his party in case the Nobel Committee institutes a Bravery Prize.
Union minister and Darjeeling MP S.S. Ahluwalia has said something that should settle the "300-plus" mystery that popped up after the Indian air strikes in Balakot.
"There has been no damage because I have dropped a bomb next to your house to prove that I can destroy in this manner…. It was necessary to send out this message. Despite your surveillance and security, I can reach your house, identify the location and can destroy it. We did not want to have any human casualty," Ahluwalia says in a video he himself had uploaded on Facebook on Friday night.
With multiple analysts who scanned satellite imagery wondering how precision-guided bombs dropped by India could have missed the structures, Ahluwalia's disclosure that no casualty was intended raises the question whether the operation was confined to firing a shot across the bows and it was never meant to take down targets.
If that indeed was the plan, then, as the Indian Air Force has already confirmed on record, "we hit the intended targets and caused the damage that was intended" and "whatever we intended to destroy, we got the result".
So far, only evidence of damaged trees and one wounded old man have emerged from the ground. Information from the Indian government appears unlikely with finance minister Arun Jaitley saying on Saturday that "if anybody wants operational details to be made public, he certainly does not understand the system".
But the disclosures and assumptions raise the politically explosive question of whether the Modi government was merely trying to hoodwink the domestic audience ahead of the elections instead of taking out terrorists.
The clip features an interaction between Ahluwalia, Union minister of state for electronics and IT, and journalists in Siliguri earlier this week.
In the video. Ahluwalia asks: "I have seen the reports of the Indian media as well as those of the international media…. I have also seen Modiji. After that incident (air strikes), he was speaking at a public meeting in Churu (Rajasthan). Did he say that 300 people got killed? Have any of the spokespersons of the BJP said so? Has Amit Shah said so, anywhere?"
Ahluwalia is correct, so to speak. Neither Prime Minister Narendra Modi nor any minister has mentioned on record any casualty figure.
Foreign secretary Vijay Gokhale had said "a very large number of terrorists, trainers, senior commanders and groups of jihadis who were being trained for fidayeen action were eliminated".
The 300-plus ("325 terrorists and 25 trainers, including commanders") number emerged because the BJP-led government and the political apparatus resorted to a time-tested tactic to plant the figure in the collective consciousness.
On Tuesday, hours after the Indian air strikes were launched, a senior Union minister had briefed political spokespersons about the figures. The spokespersons in turn passed on the figure to reporters through off-the-record briefings, an informal agreement under which the information can be reported but without identifying the source.
Reporting information attributed to unnamed sources is not an ideal practice in journalism. But media outlets are often forced to depend on such sources in countries where the flow of information is regulated according to the whims of the administration.
A safeguard is to explicitly mention that the information is provided by sources who did not want to be named — a clear declaration that it is shared by someone who will not take its ownership and hence cannot be taken at its full face value.
In such circumstances, it is incumbent on the news organisation to present the view from the other side, too, if it is available, a risky proposition in an atmosphere charged with nationalistic fervour and muscle-flexing.
On Saturday, asked about the discrepancy between his statement and that of the foreign secretary, Ahluwalia told The Telegraph: "I stand by the foreign secretary's statement."
On social media, the contents of Ahluwalia's video post drew derision. "Shakespeare wrote, 'Sound and fury, signifying nothing': Balakote turns out to be a pathetic parody!" wrote CPM politburo member Nilotpal Basu on Facebook.
"The IAF has been very consistent: 'No number'. So, why did a BJP mantri or two leak exaggerated numbers? And Delhi media fell
for the numbers. Can one take any statistics this government gives out seriously? Journos? Or slaves to propaganda aka sources?" asked Derek O'Brien, Trinamul Congress MP.