Think before signing up at a gym
There are no studies to prove that going to the gym improves fitness faster than walking out your front door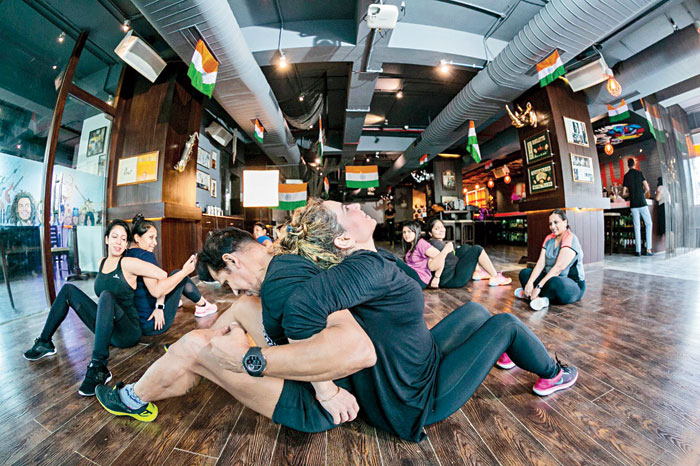 ---
---
There are no studies to prove that going to the gym improves fitness faster than walking out your front door. Joining a gym may not be the right option for those who enjoy being outside. Yet again, for those who enjoy working out indoors, the gym may be right up their alley.
It's often said walking, running, biking, and freehand training, all improve fitness. The matter, however, can be seen from a different perspective. Those joining a gym or a health club solely encouraged by family members or due to peer pressure may not succeed at staying motivated. It is often observed by experts that those who decide to join a fitness facility often do not work out alone. Two heads are better than one, for each may encourage the other when the other loses purpose. A dear friend, your beloved better-half, an uncle, an aunt, the brother who worships The Terminator, a sister whose idol is Gigi Hadid... it always helps to have a companion through the journey.
So contemplate on whether you are more comfortable exercising with others or you really prefer to exercise alone. Do the perquisites, equipment and staffing at a health club match with what you need to achieve your fitness goals? Do you prefer to exercise on your own at home or outside? Is there is a sport you love to play? Or is it a combination of activities that you need?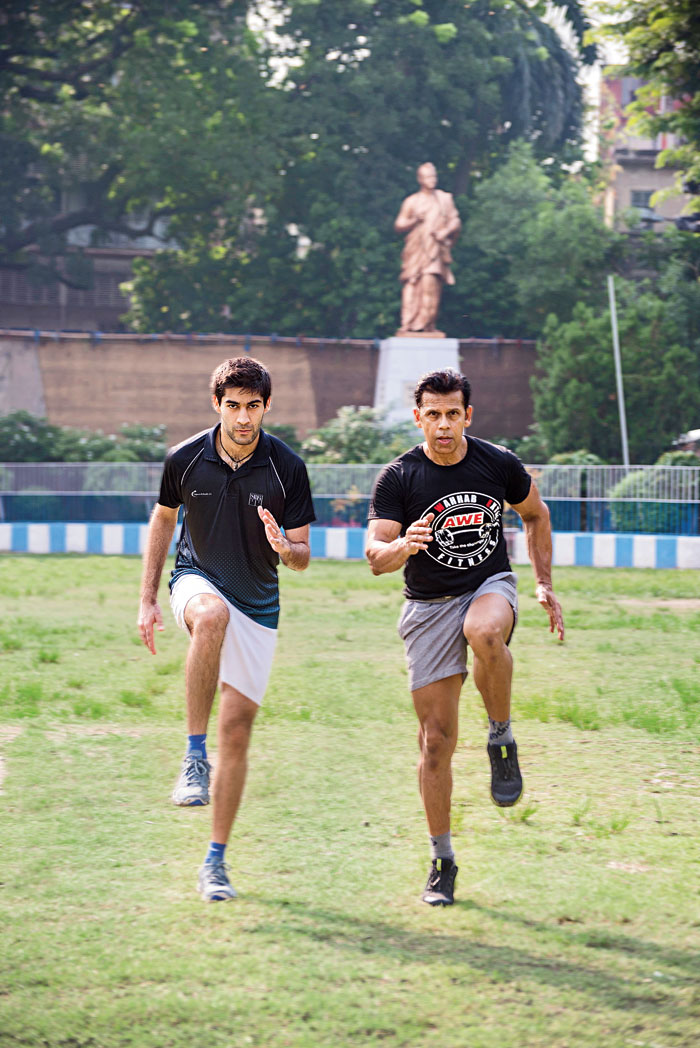 There are myriad alternatives to a gym for fitness. Let us not forget the importance of strength training. Resistance bands are widely available at sporting stores, and in today's world, on every online portal. Blasting your music, locked in the comforts of your room, and squatting with the resistance band or dumbbells, could be the salt that brings out the flavour to your food.
Furry paws could be of help too. Walking your pets may be the jazz to your jive. Yogic postures may be your coffee in the morning to feel rejuvenated for the day. Riding a cycle with bricks strapped on your calves and arm could be what gets your heart pumping. Whatever you choose to do, you must be convinced of your own belief in the activity you rely best on.
According to a survey by a San Diego-based international fitness organisation, outdoor group activities (bootcamp, fitness challenge, body weight training) at fitness facilities have increased by 17 per cent in the last four years. Outdoor fitness adds a different perspective to your exercise routine by giving your mind a workout too — trying to avoid natural obstacles, altering or changing your terrain. Working out in the natural terrain has its advantages, too, for example, working out on the hills will surely make you more sure-footed and you'd be able to navigate your way there more easily.
Whatever you choose to jive to, make an informed decision. Ask yourself the right questions and introspect the answer.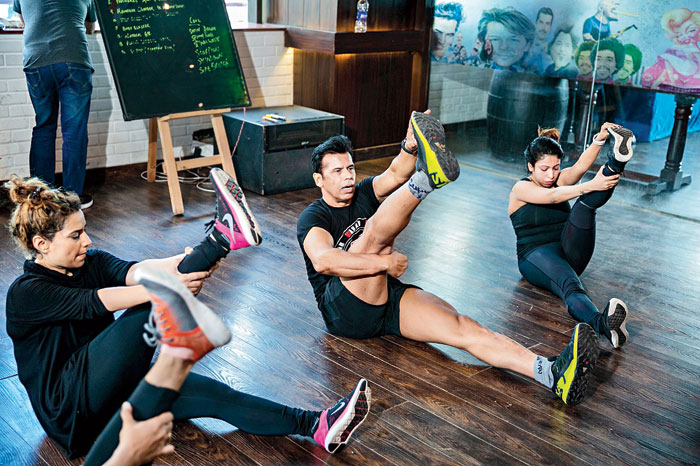 What to look for in a trainer
1. Anyone can consider himself/herself a fitness coach, even without certification. Merely, an invented course spread over a couple of days resulting in a certificate hardly educates one about techniques and sound understanding of the subject matter. More often than not, clients don't pay attention to the integrity of the knowledge of the trainer/coach. It is wise to ask for NSCA, ACE, NASM and CrossFit Level 1 certified trainers. If you are into professional sports, look for CSCS. Much as a doctor studies medicines and acquires MBBS, health professionals too study and must be educated in their respective fields.
2. Much as theoretical knowledge is essential, practical experience is imperative too. Former athletes, pro-bodybuilders, and weightlifters may not have any certificates, however, you can count on them to train you.
3. Seek out trainers who have taken a leap of faith and have forsaken all other professions only to pursue fitness. Trainers, having this as a safety net along with a traditional job, probably don't believe in their own knowledge and ability. Hence, you shouldn't rely on their knowledge and ability either. Look for trainers who have made it their profession, not a stopgap or working two different jobs.
4. Judge whether they resonate positive energy and thereby, uplift your mood. Will you be happy being trained by this individual for an hour, or would you be counting the seconds?
5. It is essential for health experts to screen the new members for any health issue. They must inquire about ailments and adopted medications (cardiac patient, neurology patient, psychiatric patient) so as to design adequate programmes or fitness plans.
6. Check whether keep your progress record and regularly assess you. Also, whether they keep up with the latest advances on fitness science.
7. Determine whether you are happy with their gender. One may not be able to work out freely and may feel inhibited to perform exercises like jumping, running or squatting in the presence of the opposite gender.
8. Clients should be watchful for those personal trainers who go up against one another with fierce determination to sign you up.
Anwar Wahhab is a metabolic analytics practitioner and a strength and conditioning coach