The role of exercise on prevention of fall in the elderly population
Metanalysis of randomised controlled trials report that moderate-intensity exercise programmes along with balance training twice a week can be useful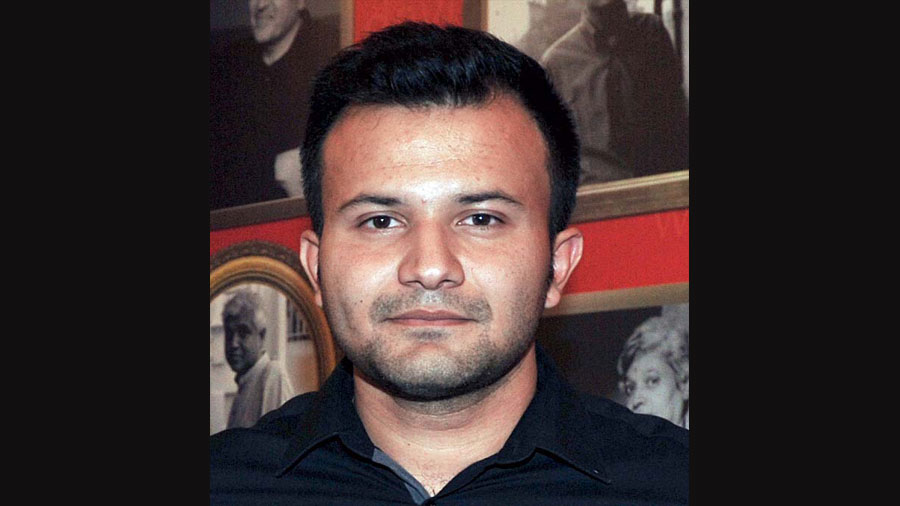 Dr Kaushik Talukdar.
Sourced by The Telegraph
---
Published 22.09.21, 11:20 PM
|
---
Recently, I have been investigating the risk and prevention of falls in the older population as a research project. It has been a very humbling experience so far as the majority of my work has been with professional athletes and youth in the past, so there has been some new learning for me in this space.
One of the main reasons that motivated me to get involved in this cohort is that both my maternal grandparents (87 and 92 years young) had a few falls recently; fortunately they are both well. One would imagine in our 80s and 90s this is common due to ageing.
Multiple factors such as loss of cognitive ability, sensory deficits, environmental hazards, sarcopenia (loss of muscle mass), chronic disease, lack of movement and fear can play a role in falls. Many researchers have investigated strategies to prevent falls, and one of the most emerging topics is the role of exercise in fall prevention.
A metanalysis of randomised controlled trials (Barrerto et al., 2019) reported that moderate-intensity, multicomponent exercise programmes along with balance training twice a week can be useful in reducing the risk of falls in community-dwelling seniors. Another recent metanalysis (Garcia-Hermoso et al., 2020) reported that long-term (more than one year) exercise is beneficial to avoid falls in older adults, improve physical function and cognition.
Exercise programmes that include moderate-intensity cardiorespiratory fitness, strength training, balance training and mind-body movements such as tai chi and yoga can help in reducing falls in this population.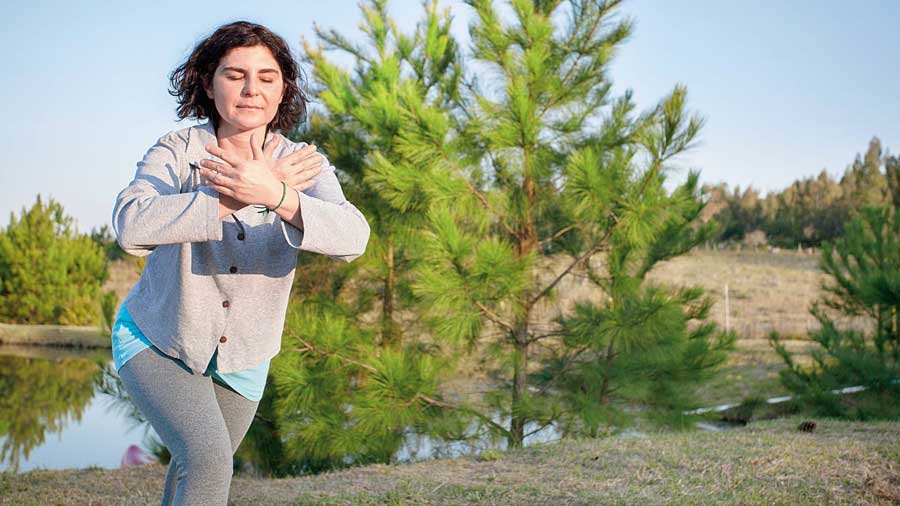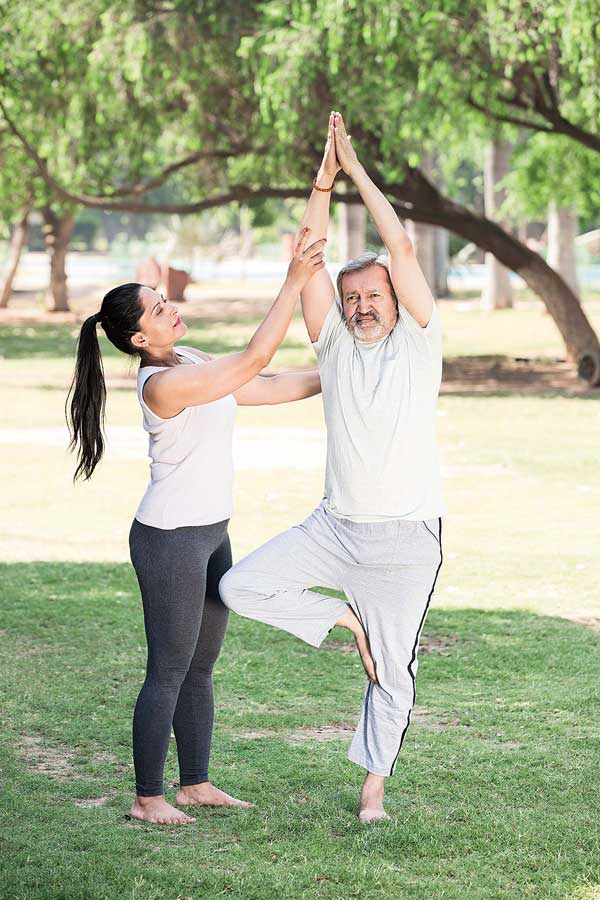 Spending time in a gym?
As I immersed myself in the literature further and interacted with community-dwelling seniors, I realised a few things. Although it is well-known that exercise is useful in reducing falls but not many people have access to safe and supervised exercise programmes.
The idea of spending time in a gym to get fit is still relatively new, particularly to the older generation (Silent Generation). I remember my paternal great grandmother in her 90s could do most physical activities and had no major fall till she finally bid goodbye to us. Possibly, one of the main reasons being she was a very independent woman and had lived throughout in an old Assam-style house (rare nowadays). The house she lived in was planned in a way that allowed her frequent floor sitting and getting up to cook, clean, and allow daily household chores. She would carry things regularly. This led to frequent exposure in movement, including strength (carrying things around), balance (getting up from the floor) and moderate-intensity cardiorespiratory fitness (walking) might be why she avoided age-related falls.
Furthermore, even though my great grandmother lived by herself, she was surrounded by her family as all her sons lived in the same block with her eldest son (my grandfather) right next to her place. They would all make it a point to see her every day. Throughout her life, her purpose was to make sure her children (six sons and six daughters) are taken care of.
When I look a little deeper into my great grandmother's life, she had all the factors that research often highlights being key to healthy ageing —
a) be part of a community,
b) have a purpose in life (looking beyond the self) and c) lots of frequent movement that includes a combination of what we call today strength, balance and cardiorespiratory fitness.
One of the best-selling books, Ikigai (a reason for being), also confirms these factors being the secret to people living longer in a small place in Japan called Okinawa. However, two questions oftencomes up a) Would my great grand-mother aged the same way if she didn't do the regular chores and had a caregiver doing all the physical chores from the age of 65? And, b) Could my grandparents have avoided some of the falls if they had a greater physical resilience and involved in regular physical activity throughout their life? I may not have answers to these questions now but have picked a few general takeaways from the current research and my own experience that might be helpful.
Exercise is key to avoiding the risk of falls in the elderly population. More specifically, a multi-component exercise that includes strength training, balance and cardiorespiratory fitness performed twice a week for a minimum of one year can be useful. The use of isometric and eccentric focused exercises can be an efficient way to perform strength training in the elderly population who may not have access to a gym. Some examples of isometric and eccentric focus movements include but are not limited to — a) pushing against a wall with maximal intent for a few seconds and then relaxing, and
b) lowering to the chair slowly (five seconds) to sit rather than dropping down.
The modern concept of exercise and fitness may not be relatable to the older generation. Therefore, frequent exposure to different forms of movement as early as possible may be more important.
Environment and support are key to long-term ageing and may help in avoiding the risk of falls. The care from family and caregivers can play a big role in overcoming fear and increasing confidence. Similarly, having adequate space without hazards can encourage older people to move more often.
Dr Kaushik Talukdar is the founder of Athlete Institute (www.athlete.institute) and you can tweet him @coachkaushik