Nipah alert on half-eaten fruit
At-risk populations should not consume partially-eaten fruits, health researchers say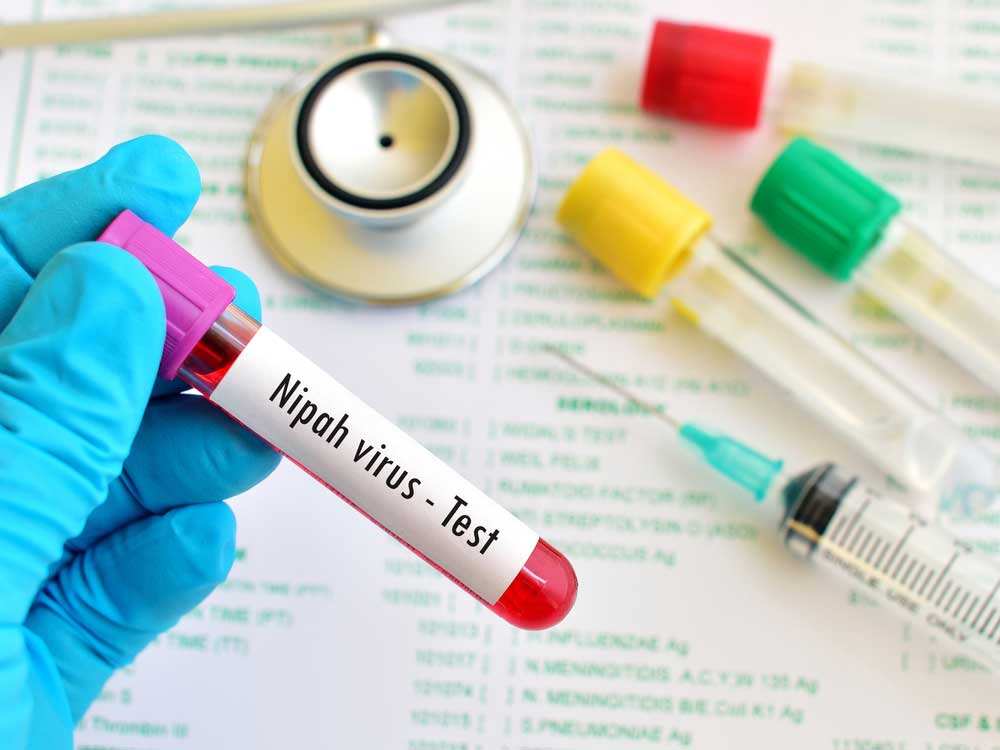 ---
---
Health researchers have called for public advisories against consuming partially-eaten fruits after detecting the Nipah virus in 19 per cent of fruit bats sampled earlier this year near Kozhikode, Kerala, where a Nipah outbreak had killed 21 people.
The Indian Council of Medical Research (ICMR) has revealed that its snapshot study in May-June 2018, days after the start of the Kozhikode district outbreak, had found Nipah infection in 10 of 52 fruit bats sampled in the area.
The detection of Nipah signatures in the throat swabs of the fruit bats sampled and the likely persistence of the virus in contaminated fruits for a couple of hours enhances the chances of human infections, the ICMR researchers have said.
"Public health authorities should inform at risk populations that they should not consume partially-eaten fruits as these may be contaminated with Nipah virus during bat feeding," the researchers said, reporting their findings in the Clinical Infectious Diseases journal.
Nipah outbreaks have occurred since 1999 in Malaysia, Singapore, Bangladesh, Philippines and India. The Kozhikode district episode in May 2018 was India's third Nipah outbreak, preceded by outbreaks in Siliguri in 2001 and Nadia in 2007.
The infection carries the risk of high mortality and spreads easily from human to human through respiratory secretions or contaminated surfaces.
In the Kozhikode outbreak, 21 (91 per cent) of 23 patients infected with the Nipah virus died.
The ICMR researchers have said the 19 per cent prevalence of Nipah infections in fruit bats sampled in Kozhikode district in May-June 2018 is higher than the 8 per cent prevalence detected in fruit bats sampled from the northeastern states in 2015.
The scientists have cautioned that additional studies, including studies on samples of bat blood, would be required to confirm these findings. Such studies could not be carried out earlier this year because of "panic in the community," the researchers said.
But a senior virologist said while the Nipah virus may in theory slip into humans through partially-eaten fruits contaminated by the saliva of fruit bats, this is likely a low-probability route of human infections.
A study by the ICMR and the Manipal Centre for Virus Research had examined 60 samples of partially-eaten mangoes, guavas and areca nuts with the bite marks of bats from the area around the first patient's house. No sample had any telltale signature of Nipah virus.