From Doga to Goat Yoga -- 8 new yoga fads to try out this International Yoga Day
If regular yoga is not for you, try out these variations. You never know what may take your fancy
Doga or yoga with your favourite canine
iStock
---
Published 21.06.19, 07:03 AM
|
---
Yoga, a 5000-year-old practice is finding new takers every day. While for true yoga enthusiasts and purists, there are plenty of classes and yoga gurus out there to teach pranayama and surya namaskar, for those who want to have some fun while practicing their downward dog, there are a lot of new choices. This International Yoga Day, we present a list of global yoga trends, considered fads by most while still having a cult following. Try it, you may just enjoy it.

How about doing standard yoga asanas butt naked? Nude Yoga is very popular in Europe, Australia and the US. The idea is to instill body confidence and foster a sense of group belonging. In a yoga studio, saggy butts and pot bellies make no difference.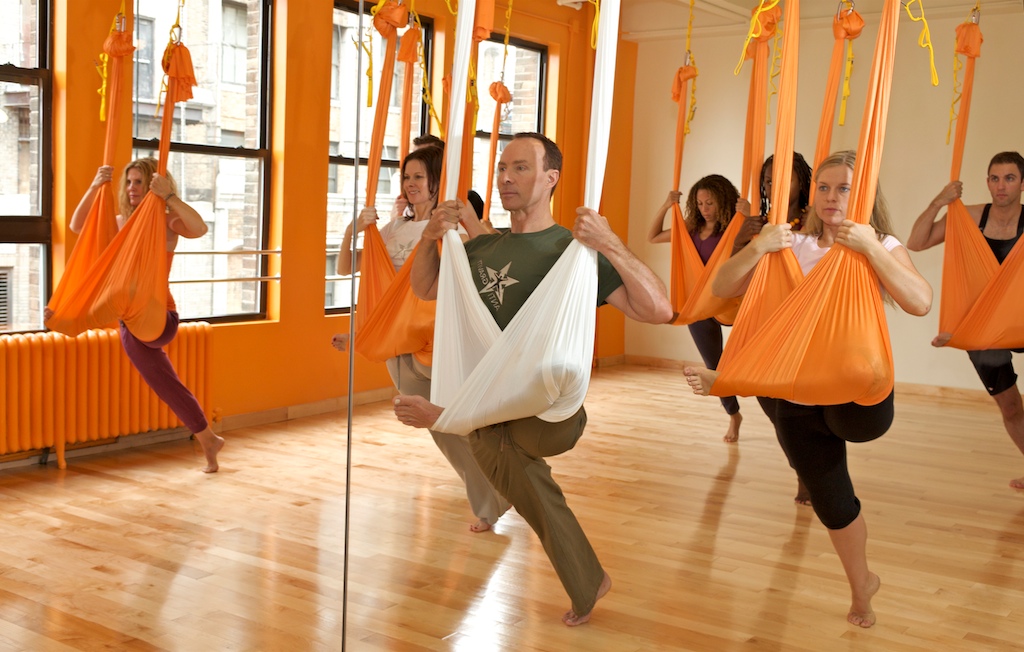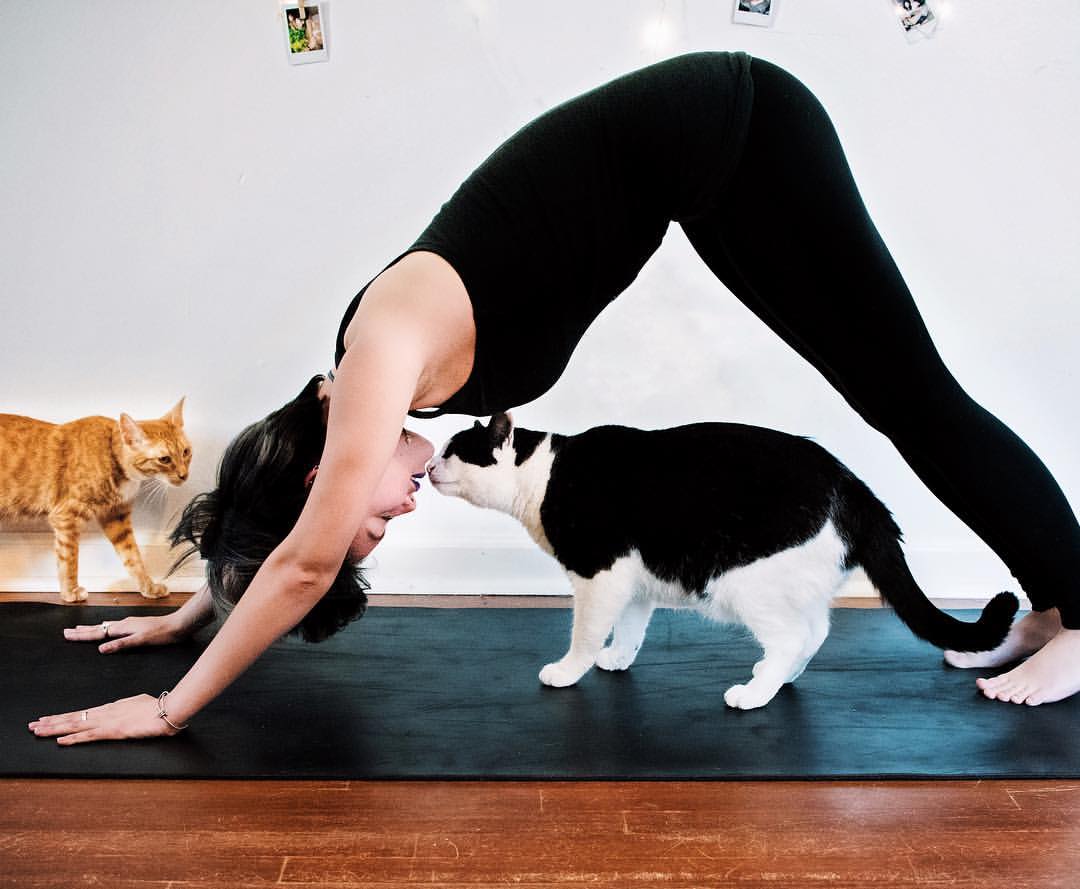 Aerial Yoga
How about doing the cat-cow pose hanging from a hammock suspended from the ceiling? Or swinging back and forth, flipping upside down and pushing your body in a whole new way? If all this sounds exciting than Aerial Yoga or Anti-Gravity Yoga is for you. Anti Gravity Fitness is a trademarked company started by former gymnastic and Broadway choreographer Christopher Harrison. If you are using his equipment then it is Anti Gravity Yoga else it is called Aerial Yoga. Besides yoga, it involves a lot of pilates and dance moves. So go ahead, hang upside down and have a spin. Cat Yoga
If you are more of a cat person rather than a dog person, there is Cat Yoga for you. Hold on to that cobra pose while a cat decides to lie down on your back. Or it may walk between your legs while you are doing warrior II. Popular at cat shelters in the US and Europe where most people end up adopting a cat post the session.
Rage Yoga
While typically yoga is supposed to calm you down and help achieve inner peace, Rage Yoga puts the concept on its head. Here participants are encouraged to scream and swear. Rage Yoga is popular in Canada where each session takes place in a pub and instead of meditative music, heavy metal plays in the background.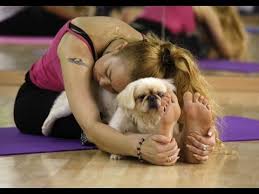 Goat Yoga
So what is the big difference between yoga and Goat Yoga? While you are holding your best plank, a goat may stand on your back. Or it may just gnaw your mat while you are lying down in shavasana. Goat Yoga which is basically doing yoga while goats wander around is a growing trend that started in the US and has been embraced by celebrities such as Khloe Kardashian. Not meant to be taken too seriously, most classes take place outdoors, due to droppings.
Beer Yoga
If you keep finding an excuse to miss your yoga class, here's added incentive to go for it – beer. Two yoga gurus in Berlin who love their beer decided to combine their two joys in life and incorporated the practice of beer drinking into each yoga pose. BierYoga was born and it has quickly spread to other cities. According to them the pleasure of beer-drinking helps you reach your highest level of consciousness.
Doga
Doga or yoga with pet dogs encourages people to practice different poses with their favourite canines. If you don't have a pet, borrow someone else's. Of course, make sure he likes you enough because a typical session involves meditation, gentle massage and stretching. Now let's see who does a better downward dog, you or your pooch.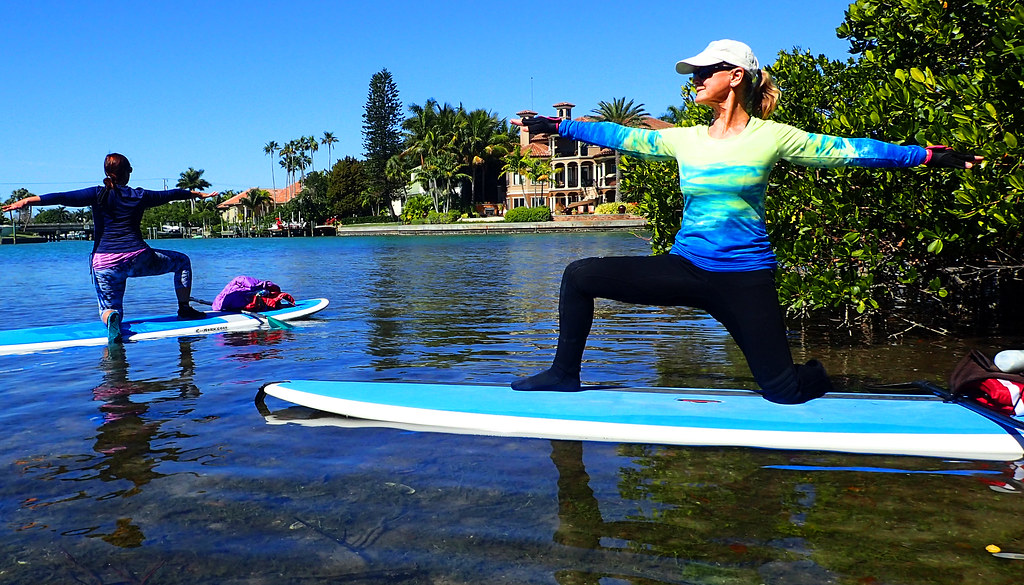 Paddleboard Yoga
Paddleboard yoga is exactly what it sounds like. Instead of practicing on a mat, you're practicing in open water on a shaky paddleboard. Imagine holding the tree pose while your paddleboard wobbles. It is the ultimate test for your concentration and balance and helps in posture.