Seven predictors of survival possibility
Patterns of Covid-19 have established that patients with underlying health disorders and the aged are more likely to develop severe disease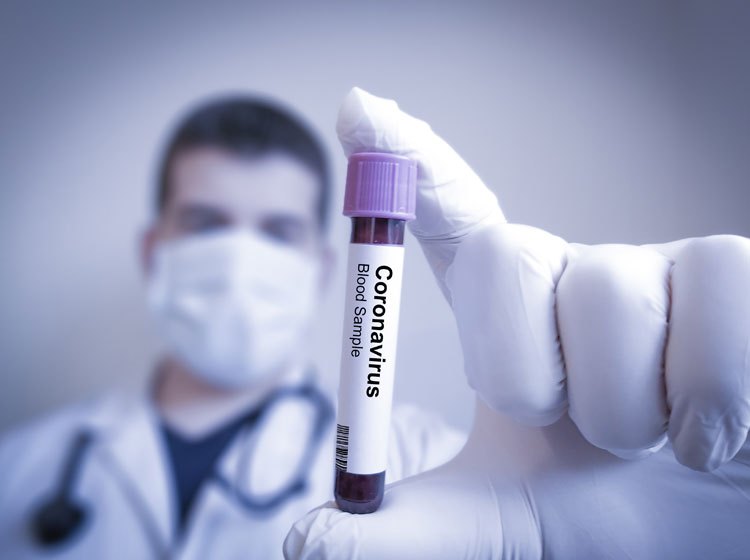 ---
---
Doctors across the world fighting to save the lives of patients with the stormiest versions of the coronavirus disease (Covid-19) with supportive medications, oxygen and mechanical ventilators are also turning to "calculators".
Patterns of Covid-19 have established that patients with underlying health disorders and the aged are more likely to develop severe disease. But doctors are also relying on scores and calculations based on other health measurements to decide which patients need most attention.
A team of US health researchers proposed on Monday that seven such measurements, including age, may help predict the survival probability of Covid-19 patients at the time of hospital admission.
"The seven early predictors of in-hospital survival can help clinicians identify patients with increased probabilities of survival and provide decision support," Theodoros Zanos at The Feinstein Institute of Medical Research, Northwell Health, in New York and his collaborators said in a study.
The researchers have pointed out that at locations around the world with large numbers of patients, doctors faced with limited resources have to decide which patients to aggressively ventilate and for whom they can withhold artificial respiratory support.
A survival calculator for Covid-19 patients, doctors say, is still a work-in-progress. Many physicians at present use a calculator called Sequential Organ Failure Assessment (SOFA) — that assesses key organs such as the heart, lungs, liver and kidneys to assign a score of severity.
Last month, Bin Cao, a critical care specialist in Beijing, and collaborators analysed data from 191 patients in China and proposed that levels of a protein called d-dimer linked to blood clots could be combined with SOFA scores to identify patients likely to develop severe disease.
The Northwell team has used a much larger set of Covid-19 patients — 5,233 admitted to hospitals in the New York area between March 1 and April 12, of whom 1,185 died — to propose a new calculator.
Besides age, the calculator takes into account six parameters — a measure of emergency severity, blood urea nitrogen, serum bicarbonate, absolute neutrophil count, red cell distribution width and serum glucose — to predict survival when the patient is brought to hospital. Patients with certain values of these parameters appear more likely to be at risk of death.
This calculator is a predictive tool that doctors could use within 60 minutes of a patient being brought to the hospital, the Northwell researchers said in the study not peer-reviewed yet but posted on medRxiv, a database of medical research papers.
"We're already using SOFA scores and d-dimer values in India to assess Covid-19 patients," said Rajesh Pande, a senior critical care medicine specialist in New Delhi. "The study's merit lies in its very large number of patients — still, the calculator would need to be validated in other populations."
Scores and calculators are routinely used in critical care settings and the adoption of any new calculator would hinge on whether it has been validated in large populations.
Opportunities to test the reliability of such survival calculators in India could emerge through the database of Covid-19 patients proposed by a clinical research group on the disease set up by the Indian Council of Medical Research.
Researchers are hoping to use the database — an electronic record of the progression of illness and treatment outcomes of as many Covid-19 patients as possible — to understand better what factors might influence the course of the disease.
"Such calculators could help doctors convey to patients' families the probability of survival," said Sanjay Pujari, a senior infectious disease specialist in Pune and member of the group. "But such calculators can also help test new therapeutic interventions."
When medical researchers are testing a candidate therapy, they could use such calculators to identify groups of patients with identical scores which would enable them to assess the efficacy of the therapy through a homogenous set of patients.