Multiple trials in hunt for Covid-19 shield, cure
A draw of lots, three medical formations for 1,500 patients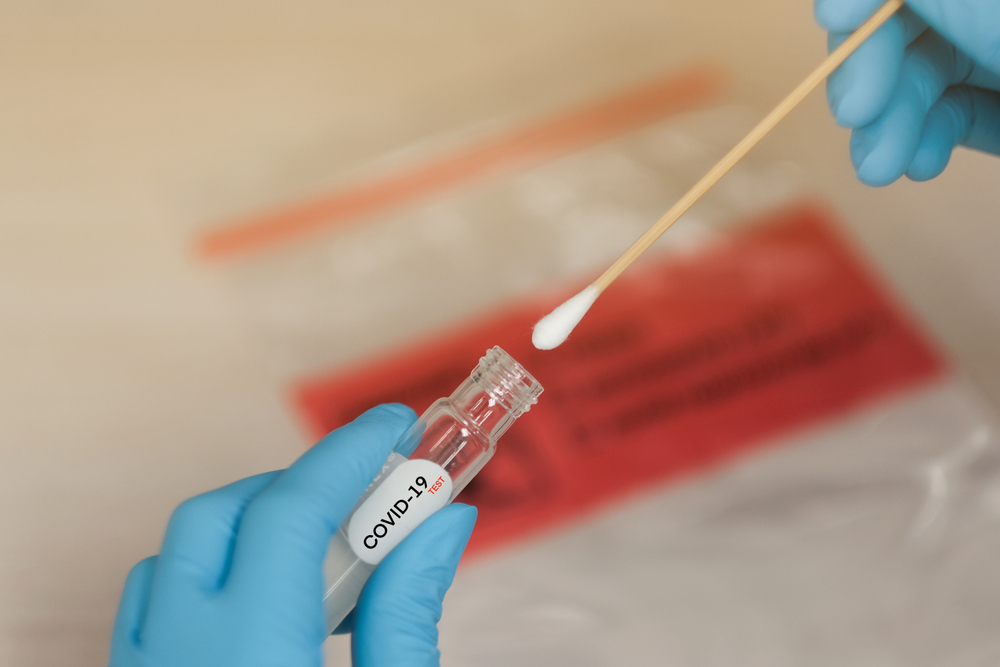 Around 1,500 patients in multiple cities across India will join a global clinical trial to evaluate the anti-viral drug remdesivir, hydroxychloroquine and other medications and over 400 patients will receive convalescent plasma therapy — plasma containing anti-viral antibodies from recovered patient
(Shutterstock)
---
New Delhi
|
Published 10.05.20, 09:23 PM
|
---
Through draws of lots, doctors will this week start offering patients with the new coronavirus disease at the Lady Hardinge Medical College, New Delhi, a choice of three medications — a deworming drug, an anti-asthma drug, and the anti-malarial drug, hydroxychloroquine.
Each drug will go to 30 patients with moderate disease — marked by pneumonia and a respiratory rate of 15 to 30 breaths a minute — while another group of 30 patients will receive only standard supportive care and make up the fourth arm of the clinical trial.
Doctors across India plan to recruit hundreds of Covid-19 patients as well as healthy people into clinical trials to assess over 20 pharmaceutical compounds, including some herbal cocktails, to find out whether they can prevent severe disease or avert the infection itself.
Around 1,500 patients in multiple cities across India will join a global clinical trial to evaluate the anti-viral drug remdesivir, hydroxychloroquine and other medications and over 400 patients will receive convalescent plasma therapy — plasma containing anti-viral antibodies from recovered patients.
But smaller groups of patients will also receive other known "repurposed" molecules.
"We expect patented anti-viral drugs will be expensive — so we're looking at two other promising candidate drugs used for years and 10 times less expensive than anti-virals," said Anupam Prakash, professor of medicine and principal investigator of the LHMC trial.
Prakash and his colleagues in their randomised trial with a control arm will offer Covid-19 patients an anti-asthma drug called ciclesonide, a deworming agent called ivermectin, and hydroxychloroquine.
"In lab studies, both ciclesonide and invermectin have shown strong anti-viral activity against the coronavirus," said Prakash. "Both are approved drugs and known to be safe — we're going to see whether they work against Covid-19. We're hoping to get some answers within two or three months."
Researchers at the Institute Pasteur in South Korea who had screened 48 known and approved drugs against the SARS-Cov-2, the virus that causes Covid-19, said last week after their studies that ciclesonide shows two actions — anti-viral and anti-inflammatory — against the SARS-Cov-2 infection.
In other trials, 30 patients in Bangalore, Mumbai and Delhi will receive itolizumab, a drug known to regulate the immune system, while 100 patients at the All India Institute of Medical Sciences, New Delhi, will receive imatinib, an anti-cancer drug that has demonstrated anti-viral action in lab studies.
Amid suggestions by some researchers that the anti-tuberculosis BCG vaccine might have a protective effect against the coronavirus, doctors at the Sasoon General Hospital in Pune will evaluate the BCG vaccine in a 60-patient trial to determine its efficacy to treat Covid-19. Half the patients will receive BCG, another half standard care.
Traditional medicine practitioners have also proposed clinical trials with herbal formulations, including those containing ashwagandha, chavanprash, among other medications, mainly to evaluate their potential to prevent Covid-19 in healthy people.
In Delhi, the Central Council for Research in Ayurvedic Science, plans to offer one of three herbal medications — shanshamani vati, sudarshana ghanavati, or aswagandha — to healthy people living in the city's containment areas and track their health over the next four to eight weeks.
Over 1,300 healthy people will receive the medications and CCRAS researchers plan to compare the incidence of Covid-19 among this group with that in another group of 2,000 people also living in the same containment zones.
In Mumbai, Pune and Vadodara, around 600 healthy people will similarly receive a brand of chavanprash, an ancient herbal recipe promoted as an immune system booster.
"There are multiple published studies showing effects of chavanprash on the immune system," said Vaishali Deshpande at the Khemdas Ayurveda Hospital in Vadodara. "We are trying to see if it prevents Covid."