Breath of life
Let's explore the science of pranayama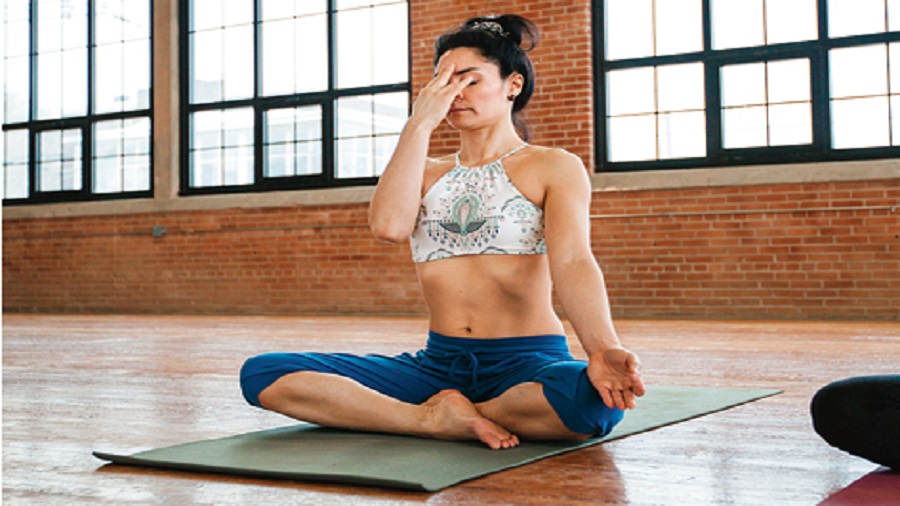 ---
---
Pranayama is a Sanskrit word comprising two words — prana, meaning breath of life (energy), and ayama, meaning expansion (regulation and control). It is a crucial part of yogic practice that consists of deliberate modifications of the breathing process, this includes rapid diaphragmatic breathing, manipulation of speed (slow and rapid), alternating nostrils, and breath-holding (retention), which is usually performed in various seated positions. Pranayama practice consists of three important aspects of breathing, namely puraka (inhalation), rechaka (exhalation) and kumbhaka (breath retention).

Over the years, researchers have found scientific evidence on the health effects of pranayama such as stress relief, cardiovascular and respiratory improvement and enhanced cognition. However, there are a lot of myths regarding the effects of pranayama practice and techniques on health-related outcomes, particularly cardiorespiratory aspects. Therefore, the goal of this article is to provide evidence-based information on the effects of various pranayama breathing on cardiorespiratory aspects of health and provide guidance in performing a few pranayama breathing techniques.

Pranayama and health

A recent systematic review reported pranayama breathing to have significantly improved pulse rate, systolic blood pressure and respiratory function measurements (forced expiratory volume, peak expiratory flow rate, and forced vital capacity). A total of six studies investigated the effects of pranayama breathing that included various techniques such as ujjayi (slow and deep), kapalbhati (rapid), anuloma-viloma (alternate nostril breathing) and bhastrika (rapid breathing) for a total duration of 20-90 days in males and females.
Multiple researchers have also reported pranayama breathing to be effective in enhancing pulmonary functions. More specifically, it has been reported that slow breathing (six breaths per minute) showed an increase in forced vital capacity after two minutes, increase in forced inspiratory vital capacity and peak inspiratory flow rate after two, five and 10 minutes of slow breathing. When compared with fast breathing, it was reported that while slow breathing improved PEFR (peak expiratory flow rate) and FEV25 (forced expiratory volume/ forced vital capacity), the fast pranayama significantly improved FEV'1/FVC, PEFR and FEF25-75. Therefore, a combination of both slow and fast pranayama can be useful. Information on four commonly practised pranayama breathing technique and their implication is provided in table. However, it is important to consult a medical professional and a qualified yoga practitioner before performing these breathing techniques.
Over the years, researchers have found scientific evidence on the health effects of pranayama such as stress relief, cardiovascular and respiratory improvement and enhanced cognition. However, there are a lot of myths regarding the effects of pranayama practice and techniques on health-related outcomes

Pranayama technique and implication

Pranayama (can use any position — lotus, kneeling seated): Kapalabhati

Method:

1. Inhale through both nostrils (passive) and rapidly exhale out pushing abdominal diaphragm upward (active)
2. 60-120 breaths per minute (progress slowly)

Implication:

1. Increase heart rate
2. Increase the sympathetic response of the nervous system
3. Can increase blood pressure (systolic and diastolic), heart rate
Type: Fast

Pranayama (can use any position — lotus, kneeling seated): Bhastrika
Method:
1. Emphasis is thoracic, not abdominal breathing activity
2. Deep inhalation followed by rapid exhalation following one another — bellow breathing. Lastly, a deep inhale followed by a deep exhale

Implication:

1. Increase heart rate
2. Increase the sympathetic response of the nervous system
3. Can increase blood pressure (systolic and diastolic), heart rate
Type: Fast

Pranayama (can use any position — lotus, kneeling seated): Nadishodhana

Method:

1. Inhale through one and exhale through the other. With the right thumb, close the right nostril and inhale through left nostril. Closing the left nostril, exhale through right, following which inhalation should be done through right nostril. Closing the right nostril, breathe out through left nostril. This is one round. The procedure is repeated for desired number of rounds
2. Slow and rhythmic

Implication:

1. Decrease heart rate
2. Decrease the sympathetic response of the nervous system
3. Decrease blood pressure (systolic and diastolic), heart rate
4. A minimum six breaths per minute have shown to increase in vital capacity of the lungs after two and five minutes, and increase in forced vital capacity after two minutes, and increase in forced inspiratory vital capacity and peak inspiratory flow rate after two, five and 10 minutes
Type: Slow

Pranayama (can use any position — lotus, kneeling seated): Ujjai
Method:

1. Slow, deep, long inhalation and exhalation using both nostrils
2. Breath cycle is relaxed but long, not forced with gentle constriction of the throat to create the sounds "saa" with inhalation (air felt on palate without opening mouth) and "haa" with exhalation

Implication:

1. Decrease heart rate
2. Decrease the sympathetic response of the nervous system
3. Decrease blood pressure (systolic and diastolic), heart rate
4. Enhance pulmonary function

Type: Slow and deep

Kaushik Talukdar is founder and CEO of Athlete Institute (www.athlete.institute), a PhD scholar ('Exercise and Sports Science') and the author of Sports Fit — Bridging the gap between research and practice. You can email him at kaushik@athlete.institute or tweet @coachkaushik

Reference: Saoji, A.A., Raghavendra, B.R., & Manjunath, N.K. (2019). Effects of yogic breath regulation: A narrative review of scientific evidence, 50-58