Answers to your health queries
Wearing a mask whenever you are liable to come in contact with people and washing and sanitising your hands at all times are excellent preventive measures against acquiring the coronavirus infection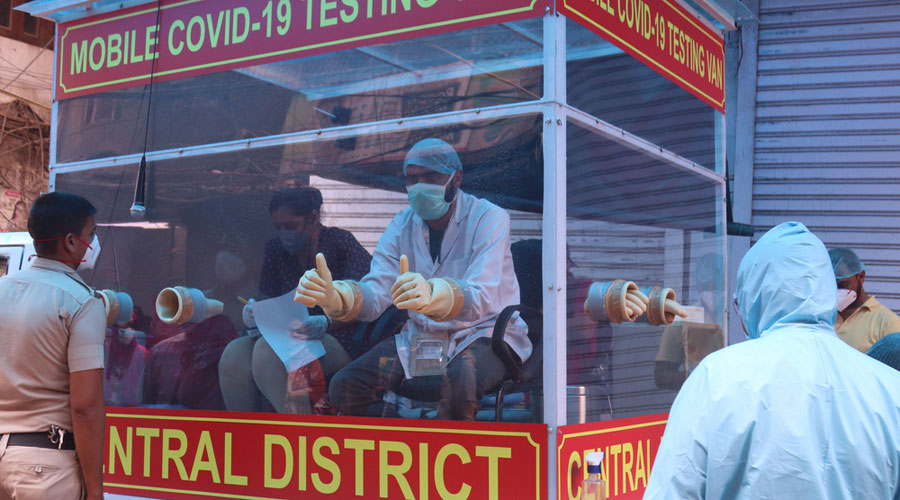 ---
---
Q. I am scared of getting the coronavirus infection and dying.
Contrary to popular perception, only a small percentage of coronavirus patients die. It is, however, best to take preventive measures. Wearing a mask whenever you are liable to come in contact with people and washing and sanitising your hands at all times are excellent preventive measures against acquiring the coronavirus infection. Also, go out as little as possible.
Sleep deficit
Q. Ever since the coronavirus epidemic started, I have been unable to sleep. I wake up at about 2am and then toss and turn for the rest of the night.
Adults need 7-8 hours of sleep in a night. Lack of sleep leads to an exacerbation of diabetes and hypertension, onset of stress and the inability to think properly. Many people have had their routines interrupted by "work from home". It is important to go to sleep at the same time every night in a quiet room without television or computers. Read or listen to music but stop watching disturbing news or exciting television programmes for at least an hour before sleeping.
Wake up call
Q. I feel confused and am unable to think clearly most of the time.
This may be due to lack of sleep, lack of exercise, chronic fatigue, or medications that you may be taking. It could be because you have some other disease such as diabetes or hypothyroidism, which is not adequately controlled. Please consult you physician and have it sorted out.
Pacemaker and mobile
Q. My father has a pacemaker. Is it safe for him to use a mobile phone?
Recent studies in Germany have found that it is safe to use a mobile phone even with an implanted heart device. Just don't rest the mobile phone next to the device — that is in the shirt pocket — as that may interfere with the pacemaker's telemetry.
Walking pain
Q. I read that walking is a good form of exercise, but I always end up with pain in some part of my foot or toes.
You need to wear proper shoes while walking. Flip-flops and sandals are not good as your feet slide out from side to side. Tennis and basketball shoes have soles that are too hard for comfort. You need a proper running shoe that fits correctly to solve your problem.
Weight loss
Q. I am morbidly obese and have diabetes. I am on insulin but my diabetes is not under control.
Weight loss results in better control of diabetes. A loss of as little as 10 per cent of weight can reduce your insulin requirement. This can be achieved by following a strict low carbohydrate diet. A faster but much more expensive way is to opt for bariatric surgery. It will lead to immediate weight loss. However, if you do not maintain a strict diet and exercise regimen after the surgery, you will regain all the weight.
The writer is a paediatrician with a family practice at Vellore and the author of Staying Healthy in Modern India. If you have any questions on health issues please write to yourhealthgm@yahoo.co.in