Scanner on college for forcing students to strip for menstrual check
NCW seeks explanation from principal and trustee for 'shameful exercise'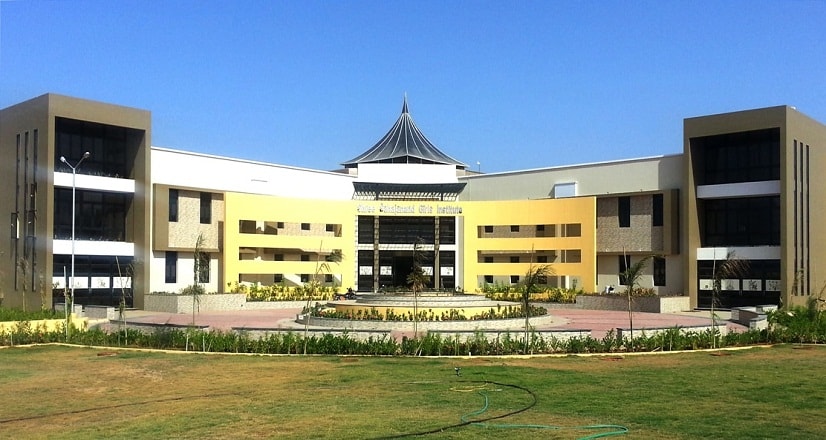 ---
---
As many as 68 undergraduate hostellers were allegedly paraded through the college into the restroom and forced to individually remove their undergarments to prove that they were not menstruating, the shocking incident drawing censure from the National Commission For Women (NCW).
On Friday, NCW set up an inquiry committee which will meet the students of Sahjanand Girls' Institute in Gujarat and probe the incident.
NCW has taken Suo-Moto Cognisance in this matter. We condemn such shameful exercise to demean young women & girls at #SahjanandGirlsInstitute by hostel authorities including the Principal (in Bhuj, Gujarat).
Read more: https://t.co/miyqzweVSz pic.twitter.com/liZedEZMBf

— NCW (@NCWIndia) February 14, 2020
The commission has also sought an explanation from the trustee of the college, Pravin Pindora, and the principal, Rita Raniga, for this "shameful exercise", an NCW statement said.
NCW has also appraised the Kutch University in-charge, Vice Chancellor Darshna Dholakia, and the DGP of Gujurat, Shivanand Jha (IPS), 'to look into the matter thoroughly and report on their action to the Commission at the earliest," the statement added.
Shameful! This happened at Sahjanand Girls' Institute in #Bhuj that proclaims its mission is to 'empower girls through modern, scientific education'

Accused of violating religious norms, 68 girls forced to remove undies, prove they weren't menstruatinghttps://t.co/mispCrLIjI

— Pratik Mukane | प्रतिक मुकणे (@pratikmukane) February 14, 2020
According to the Sahjanand Girls' Institute website, the college claims to 'provide quality education of global standards on a strong foundation of Indian values and traditions to girl students based on current advances in science, technology and societal demands'. The institution is affiliated to the Krantiguru Shyamji Krishna Verma Kachchh University.
The alleged incident which took place on Thursday, was reported by the Ahmedabad Mirror after the hostel rector complained about inmates violating 'religious norms specifically for menstruating females'.
Run by followers of the Swaminarayan faith (Nar Narayan Dev Gadi), the sect's norms bar menstruating females from entering the temple and kitchen, who are also forbidden from touching other students. The hostel administration reportedly complained to the principal that students were breaking these rules.