In Messi outburst, a damning indictment
Star reveals Bartomeu regime's ways: 'They juggle & cover holes'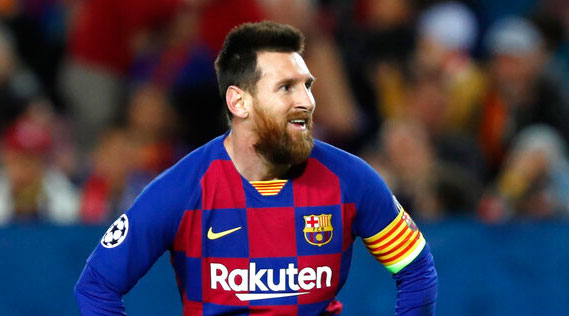 ---
---
The declaration by Lionel Messi that he will stay at Barcelona was not the end of the problems, but just the start for a great institution beset by financial and governance, where the civil war will now be played out in public rather than in private.
For president Josep Maria Bartomeu, Messi's wide-ranging interview with the website Goal.com was a personal disaster, accusing Barcelona's elected leader of incompetence and broken promises.
Messi repeated the claim that Bartomeu had told him he could leave at the end of the season if he wished, only to renege on that agreement when the moment came. He accused the president of having no clear strategy and, in one line, laid bare the regime's ineptitude. "They juggle and cover holes," he said, "as things go by".
By the end of it, Bartomeu may have wondered if he would have been better served allowing Messi to leave in return for his silence, than having to pay the world's greatest player another euros 150 million gross to stay another year and reveal all the club's faults.
Last October, in his preface to the club's financial results for the 2018-2019 season, Bartomeu, praised the efforts of the players and then manager Ernesto Valverde in winning the eight Spanish league titles in 11 years. He chose not to mention Messi by name, nor did he mention that his No. 10 was regularly saying he wished to leave or that he, as president, had acceded to that wish.
It is hard to see how the house of Barcelona can stand, and while the club has been carried for so long by Messi, it remains to be seen whether they have made the right decision in preventing him leaving. Messi will undoubtedly wish to demonstrate his value, especially if it is to be his last season at Camp Nou, but in what kind of team, financed by what kind of funds.
The club's losses from Covid are estimated at around euros 154 million, almost exactly the figure Messi will collect in his final year of his contract. Bartomeu has sanctioned new manager Ronald Koeman to clear out the team, with stars Ivan Rakitic, already departed; Arturo Vidal, on the brink of a move; and Luis Suarez, Messi's closest friend, eyeing a Juventus deal.
Barcelona have benefited from the great talent of Messi and they have also paid handsomely for the privilege.
His service to them has by no means been the act of charity he would like to portray it as and he may wonder what he might have achieved with a less family-centric advisory group around his father, Jorge. Even so, a better-run club would have found a way to ensure a lifetime association with Messi that would have benefited both parties.
The Daily Telegraph