With the Pride Month about to end, we takes a look at iconic queer characters from the small screen
Looking back at our favourite characters who personify what it means to be queer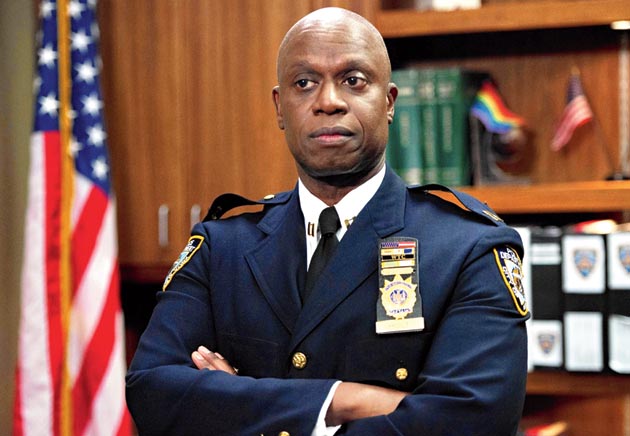 ---
---
One of the most significant developments in the past decade has been the increase in representation of characters across the sexual spectrum on small screen. Moreover, the creators have moved on from using queer characters merely as a means of comic relief, to providing them with complex layers, giving them meaty arcs, and making them an integral part of the narrative. In celebration of World Pride Month,we look back at our favourite characters who personify what it means to be queer.

1. Raymond Holt (Andre Braugher) from Brooklyn Nine-Nine
Raymond Holt's portrayal of the first openly gay black cop in the NYPD stands out not just because of his central role in the show, but how refreshingly he subverts all the stereotypes surrounding gay characters. Contrary to most gay characters on television, Holt isn't hyper-emotional, colourful or extremely loud, but a firm, restrained and sassy man who is proudly gay, and the Pride flag on his desk is a wonderful touch.
2. Eric Effiong (Ncuti Gatwa) from Sex Education
Being the protagonist's gay best friend could have easily reduced Eric to the routine comic relief, but we are so glad that the writers of this Netflix show didn't allow that to happen. While the show deserves a mention for delicately dealing with the sheer vastness of teenage sexuality and the internal conflict surrounding gender identity, Eric has a special place in our hearts, being proud of his sexuality since the pilot, standing his ground in front of his family, and holding on to his inner vulnerability despite facing a world that forced him to grow up way ahead of his years. The moment when Eric arrives at the school dance, embracing his identity, as his father acknowledges his bravery, is one of the most powerful moments we have seen on television in a long, long time.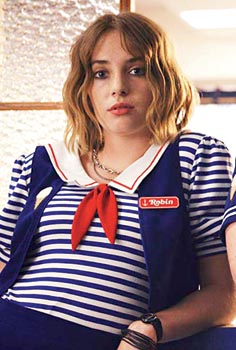 3. Robin Buckley (Maya Hawke) from Stranger Things
We would have never thought a new character could join the already huge ensemble cast, and yet manage to fit in so perfectly. After a season of teasing her pair-up with Steve, the showrunners revealed her sexuality in one of the best scenes from the show, where barely anything was said out loud, and yet, so much was heard. What made her character a favourite was how her sexuality wasn't what defined her, and how every dynamic between two people didn't have to necessarily evolve in a certain manner.
4. Karan Mehra (Arjun Mathur) from Made in Heaven
Indian screen finally got a central queer character, who has both a complex story and a complex personality. The writers, along with Arjun Mathur, deserve all the acclaim that came their way for not holding back in portraying the prejudice the gay community faces in India, sometimes in situations as routine as house-hunting. Karan's unlikely position as the champion of gay rights in the country made another powerful statement about how even today, there is inadequate representation of homosexuality in the country, and his arc with Ramesh Gupta (Vinay Pathak) highlighted how the conversation around sexuality is still restricted within educated, privileged circles till date.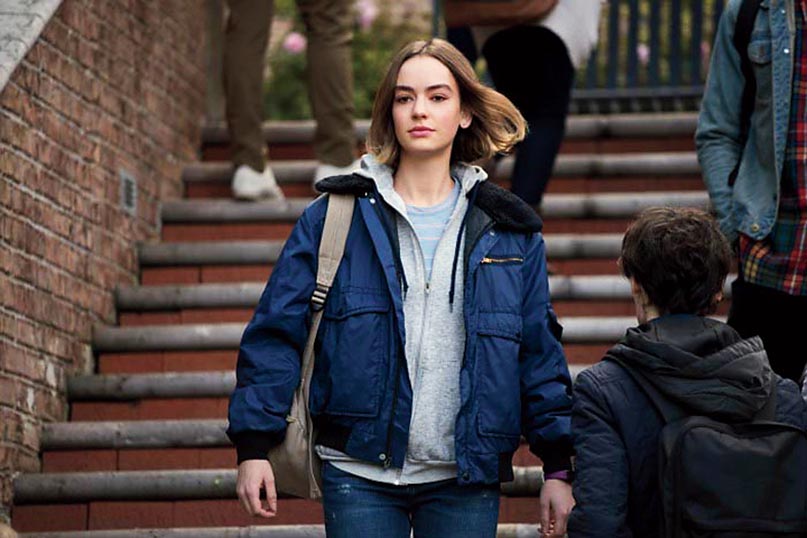 5. Casey Gardner (Brigette Lundy-Paine ) from Atypical
Casey stands out in this list, not just for her brilliant characterisation, but also because Lundy-Paine came out as non-binary last year and has since been a powerful voice of the community. What sets apart this character is how Casey isn't a typical victim of circumstance but someone who actively makes mistakes and is trying to be better in the process of figuring herself out, much like most people around her. She isn't deliberately ostracised or isolated because of her sexuality, and her academics and sporting career find equal focus, making for a refreshing change in the narratives within which queer characters generally find a place.
6. Todd Chavez (Aaron Paul) from BoJack Horseman
While there has been a greater representation of queer identity on television, asexuality is still something that is rarely mentioned on screen. Trust BoJack Horseman to speak out about matters that rarely find a voice. After one gets over the shock that Aaron Paul who played Jesse Pinkman in Breaking Bad is voicing Todd, we see through his struggles how complex asexuality is, enveloping people who still want to have romantic relationships devoid of physical intimacy, and how tough it is for them to find someone who is comfortable with this relationship dynamic. The scene where Todd finally says out loud something that has plagued him from the very beginning, followed by the relief on his face, demonstrates just how tough coming out can be, and the importance of supportive friends.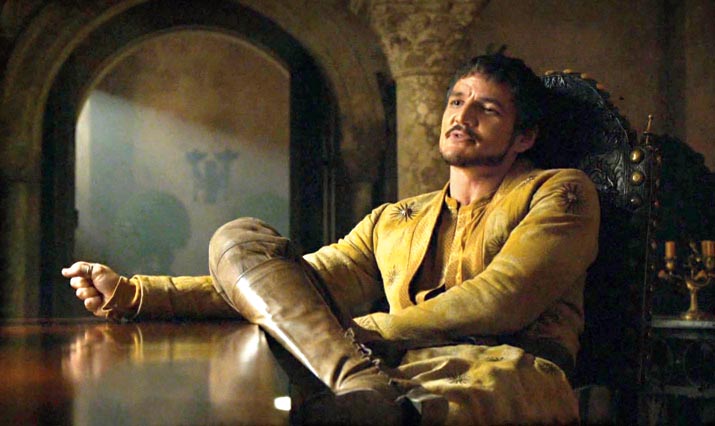 7. Oberyn Martell (Pedro Pascal) from Game of Thrones
It is testament to how Pedro completely owned the Red Viper's swagger, a character that didn't even last an entire season and had the most gruesome death on the show (not a light statement by GoT standards) still remains amongst its most memorable ones. Granted, the show didn't portray society as conventional, but Oberyn embraced his bisexuality with a confidence that had never been seen before, answering the eternal question of his preference with the echoing words, "When it comes to love, I don't choose sides."
8. Jay Bilzerian (Jason Mantzoukas ) from Big Mouth
This adult cartoon about the miracles and mayhem of puberty doesn't have a single white or black character, but among the grey ones, Jay is probably our favourite. A sexually hyperactive, foul-mouthed teenager, Jay is far from a role model. His flaws however are what make his story extremely real. As we learn about his dysfunctional family and that years of bullying made it nearly impossible for him to love himself, leading him to deny his bisexuality. His guilt about his orientation, and eventual acceptance might not make him ideal, but definitely makes him real.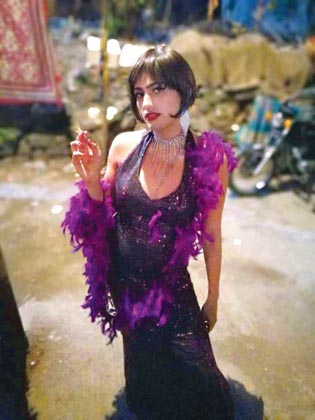 9. Kukoo (Kubbra Sait) from Sacred Games
Kubbra's brave and gritty turn as Kukoo gave Indian screen its first major transgender character in 2018. What made Kukoo a fan favourite was how she didn't ask for sympathy or was added to the storyline to make a point, matching Nawazuddin Siddiqui's Ganesh Gaitonde blow for blow. Besides the elegance and power she exuded, Kukoo always had a certain vulnerability in her eyes, which culminated in the brilliantly acted scene where Gaitonde found her identity, and Indian audiences watched in horror, the fear of alienation that transpeople around them constantly live with.
10. Taylor Mason (Asia Kate Dillon) from Billions
Not only is Asia the first non-binary actor to be cast in a huge production show, but someone who uses the platform to educate, making a profound statement by specifying how to use singular 'they/them/their' pronouns. Seeing a queer character wield the position of a powerful CEO in a hyper-masculine world is yet another refreshing change, personifying how slowly but steadily, the world is becoming a more inclusive place.