Will superhero Rajinikanth knock out super-politician Rajinikanth?
With the success of Petta, the megastar may put his political plan into cold storage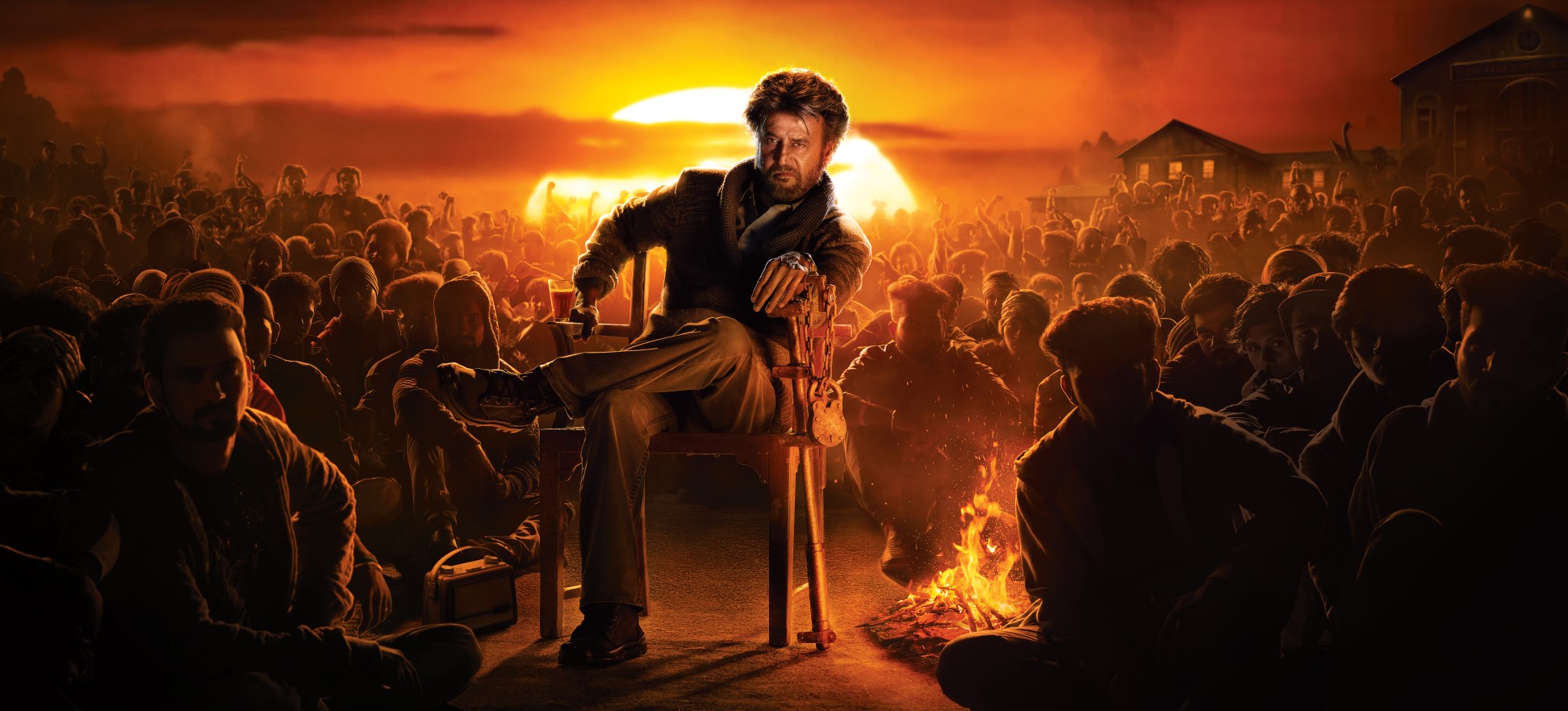 Rajini recently secured his superstar status with Petta, which crossed Rs 100 crore worldwide on its first weekend
Image: Still from the movie
---
Published 18.01.19, 07:53 PM
|
---
Director Karthik Subbaraj is one of the most promising young directors in Kollywood and known for his meaningful films. During Petta promotions he said, bluntly, that his aim while making the movie was to "Get Rajinified". This was a total turnaround after Rajinikanth's recent films like Kabali and Kaali, made with director Pa. Ranjith, in which he went for an image change.
Rajini seems to have decided that subtle messages don't work with his fans. In Petta, Rajinikanth's style and swagger came across strongly, with the superstar playing unabashedly to the gallery. 'Petta is total Rajinism which means the entire focus and story revolves around the superstar,' says Rakesh Gowthaman, of Vettri Theatre in Chrompet, a suburb of Chennai. He adds, 'Petta and its director Karthik Subbaraj have reinvented the Rajini of the '90s, giving back the fans what they wanted.'
Other industry czars agree. "Rajinikanth has made a glorious comeback mainly because his fans loved his portrayal of the image they have treasured from the '90s in Petta,' says veteran Coimbatore-based distributor and exhibitor Tirupur Subramaniyam, who controls over 70 screens in the Coimbatore area.
But the question being asked from the moment it became clear that the movie was a super-hit is: has the super-success of the film made Rajinikanth's political career doubtful? It is reported that the star has already signed his next film with controversial hit-maker AR Murugadoss. The shoot of this film is likely to start from February and it is slated for a Diwali 2019 release. Rajini has also promised to do another film with Karthik Subbaraj.
The general opinion in the Kollywood industry is that Rajini is not cut out for politics and should stick to movies. It was slightly over a year ago, on December 31, 2017 that Rajinikanth took a step closer to the political precipice and announced that he would float an outfit of his own. At the time he said firmly, "I will form my own political party and contest from all the 234 seats in the Tamil Nadu assembly elections (the next assembly elections are due in 2021). I am not here for money or fame. You have already given that to me a thousand times over. I am not enamoured by position or post. My goal is to form a party devoid of caste, a spiritual governance, spiritual politics, honesty and transparency."
From the time that Rajinikanth became a Tamil superstar in the early 1990s, there had always been speculation that he would one day throw his hat into the political arena. That was hardly surprising, considering the close links between the political world and the movie industry in Tamil Nadu. In fact, a speech he made on the eve of 1996 assembly elections ("Even God can't save Tamil Nadu if Jayalalithaa returns to power") is believed to have swung the tide in favour of the DMK-TMC combine led by M. Karunanidhi and brought them back to power. Ever since, during election time there was always the fear among political parties that Rajinikanth would jump into Tamil Nadu's murky politics and decisively swing the votes.
Ideologically, Rajinikanth has always been thought to be closer to the Hindutva parties, which have never taken root in Dravidian Tamil Nadu. It was said that he was particularly fond of the BJP and people pointed to the fact that Narendra Modi had visited him at home just before the 2014 general elections. But Rajini did not commit to either joining the party or supporting them, which resulted in all the parties in the state trying to woo him.
Rajinikanth, the superstar of superstars, is back with a bang. His new Pongal release Petta is a super-hit and crossed Rs 100 crore worldwide on the first weekend after its release on January 10. Now the question being asked is whether his on-screen comeback will push Rajinikanth's political ambitions back into cold storage?
For Rajinikanth, the instant success of Petta will come as a huge relief as it means his superstar status is safe once again. He was under more pressure than usual because his first 2018 release Kaala had a mixed response both from the critics and at the box office. His next movie 2.0 was a blockbuster but only outside Tamil Nadu (the Hindi and Telugu versions). Petta's Rs 100-crore earnings include takings from its Hindi and Telugu versions.
The superstar always knew that flirting with politics was fine but that the aura around his invincibility at the box-office would take a beating once he entered the rough and tumble of it. In Tamil Nadu, the legendary MGR and later Vijaykanth both formed political parties but their film career quickly went kaput after that.
In fact, MGR's last film Madhurai Meetta Sundara Pandiyan, released after he became chief minister, was a failure. And one year after the announcement that he was getting into politics Rajinikanth had still not named his political party though there has been the Rajini Makkal Mandram (RMM), a forerunner to the party which has been engaged in strengthening his cadre base and restructuring his fan base and appointing district-level secretaries. Even this was beset with problems as office-bearers were constantly removed and appointed, creating all round dissatisfaction and rebellion among the cadre.
At the same time arch rival Kamal Haasan launched his political party Makkal Needhi Maiam (MNM) and it has made rapid strides. There's talk that it will contest all the Lok Sabha seats in Tamil Nadu in alliance "with like-minded parties". The Hamletian indecision continues for Rajinikanth - Will he, won't he plunge full time into politics? In a recent interview to India Today Rajinikanth said: "Politics is a very big game and very dangerous too. So I have to play it cautiously. And timing is very important."
After his year-end holiday in the US, Rajinikanth returned to Chennai on January 11, a day after Petta's release. When asked at the airport about his next political move, he refused to talk about it. Instead, he talked only about the success of Petta. The superstar said, "First, I express my New Year and Pongal wishes to one and all. I'm very happy with the success of Petta and the credit should go to Sun Pictures (the producer) and Karthik Subbaraj."
The signs are clear that Rajinikanth wants to keep his Kollywood throne intact as younger stars like Vijay and Ajith are giving him a run at the box-office. In Tamil Nadu, the superstar's core market, the youngsters have taken over. In fact, Ajith's Viswasam, which released on the same day as Petta has earned more at the box-office in Tamil Nadu, though worldwide the Rajinikanth entertainer is way ahead. The online film trade portal Box Office India reported that Viswasam in Tamil Nadu has collected Rs 51 crore net in six days, compared to Petta's Rs 46 crore. At the same time outside Tamil Nadu, in rest of India and overseas the Rajinikanth film is ahead. In the US box-office by Tuesday night Petta crossed $2 million, which three other Rajini films have earned. Rajinikanth's last release 2.0 collected $5.5 million in the US and is his biggest grosser there.
Last year Rajinikanth's 2.0 was declared a blockbuster (mainly due to its Hindi and Telugu dubbed versions) worldwide but in Tamil Nadu the highest grosser turned out to be Vijay's Sarkar. Now that Petta has become a hit, Rajini will try to regain control over his one-time impregnable fortress.
The superstar himself has said in a recent interview: "For as long as people ask for, and want to see, Rajnikanth, I will do films. Till I have the energy, I will do films.'