Why Darjeeling is perfect for 'Murder In The Hills'
In the underbelly of a beautiful tourist location lies, death, deceit, scandal and suspense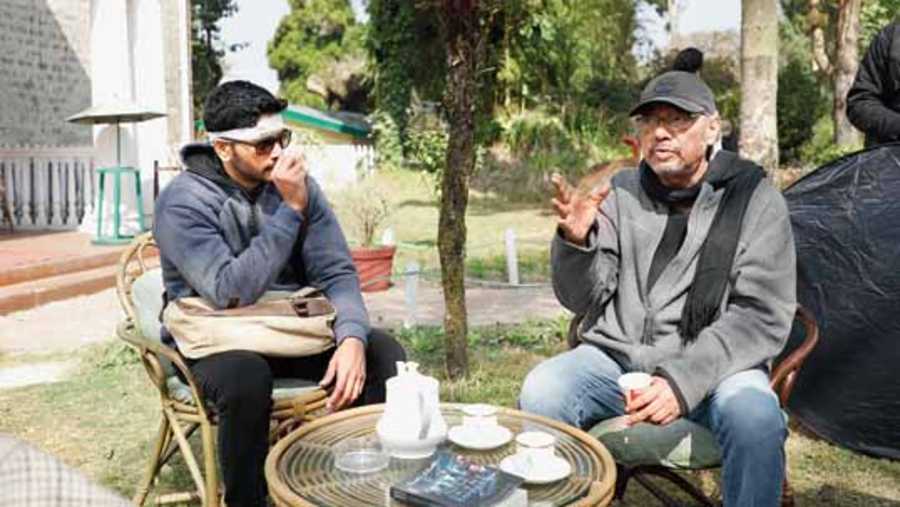 ---
Published 21.07.21, 02:17 AM
|
---
The road from Kurseong to Darjeeling is filled with houses on either side. Except for the brief patch before Ghoom, which still reminds me of my schooldays. The Darjeeling town has far more concrete. Big hotels with shopping arcades remind you of other overcrowded hill stations. Yet, the Chowkbazar, the narrow lanes, winding back alleys, Alubari Road, Jalapahar, Mall Road, Lovers Lane, road to Birch Hill… despite the wires, the cars, the ravages of political unrest and change, Darjeeling still retains a certain quaint charm and beauty that makes it an ideal setting for my first web series, Murder In The Hills. In the underbelly of a beautiful tourist location lies, death, deceit, scandal and suspense. 
Before zeroing in on Murder In The Hills, from several other projects, for my first web series, my production company and I finally made two primary conditions. The series should have a very refreshing look and characters who don't usually appear in my work. It should have the quality of cinema and yet be a series. All the seven characters in this series are people who are real, contemporary and am certain you'll find them likable. Here Darjeeling is not a touristy location but a lived-in space.
My interest grew in web series in the mid-2000s when Neel Dutt, my son, used to bring home borrowed DVDs of internationally-acclaimed series. I remember gifting him a DVD of Broadwalk Empire series, which I bought in Bangkok. Then there was a phase of watching Homeland and How To Get Away With Murder every week. Neel presented me and my wife Chanda with a Fire TV Stick almost four years ago. I started discovering the huge importance of writers behind successful web content.
When you think of any popular web content, the name of the directors become less important to the writers. Gideon Raff, Alex Gansa, Vince Gilligan… are all content writers who produced hugely popular series.
Now that I look back, I feel much of my strength lie in my writing. Be it my earlier films from Bong Connection to Ranjana (Ami Ar Ashbona), or my songs.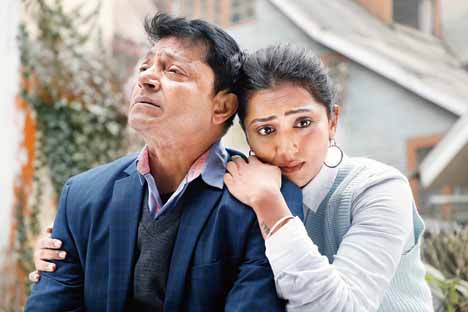 So, I approached Hoichoi as a concept creator and writer and not just as a director. It's incidental that I ended up directing since we felt I would be the best director for the project. I know the location and the Bengali community living there like the back of my hand.
I am grateful to the Hoichoi team for pushing me to deliver on a bigger scale. Neel Dutt delivered three completely different and exciting tracks to break the monotony. We all wanted to lace the story with a soundscape that is unusual.
Coming to casting, again this "unusual" factor played a major role. I wanted to have a cast who do not play such roles. It's a risk, but calculated risks need to be taken to create the desired surprise. I am very proud of the entire cast for pulling off such complex roles. I am certain, you as audience, will watch the series because you will like them as characters and not the fact that one of them is a murderer. I have worked with Arjun Chakrabarty, Suprobhat Das, Anindita Bose and Rajat Ganguly before. But watching them pull off totally different roles was a joy only a true actor can understand. If not anything else, I have a horse sense for capable actors and knew that Sourav, Rajdeep and Sandipta, despite being first-timers for me, would easily blend in the group.
There was this scene where Suprobhat has to angrily throw a chair while arguing with the others on a hilltop. Suprobhat, being the wonderful method actor that he is, threw the chair brilliantly, but it hit Rajdeep. I was with the drone camera far away and did not realise the accident. Sourav and Suprobhat ran up to Rajdeep and nursed him with cold water. Rajat Ganguly did not move an inch and remained in character since I had not said "cut". I was so deeply touched by the entire affair that I waited for Rajdeep to recover completely and decided to incorporate the entire event into the scene. Now, you can say I'm irresponsible or you can understand the joy of a director who has achieved something beyond than what was in the script.
I love actors who can inflict pain on his or her co-actors or those who bear it for the sake of the work. If anyone is guilty of indulgence, it is me. I simply cannot function mechanically. I will risk the dangers of falling down a steep khad to inspire my actors to do a chase sequence. I did fall. Was hurt. My actors and cinematographer gave me superb shots and I forgot my pain.
Coming to being irrational, Darjeeling is one place where I can shoot amid crowds and get any or everybody to do whatever I want for my shot. That the locals love me, care and willingly abide, is a blessing from God.
I called up a few of my friends the day before the shoot to forget their routine and be a part of my film. All of them willingly arrived to help me out. This immense, unbridled love or care I do not enjoy in Calcutta. So, Darjeeling becomes a character in Murder In The Hills and not just a setting. My deepest gratitude goes out to a Darjeeling-based journalist called Amitava Bannerjee (Arjun plays a journalist by the same name ), who helped us get locations never used before out of sheer love and concern for something interesting happening in there.
I used much of my St Paul's School as a location and the current Rector, Haldar, much younger than me whom I call sir, went out of his way to help me. I was transported back in time when I was a nine-year-old, living there amongst Irish teachers who were like my parents. When the entire unit took over the estate manager, O.P. Agarwal's garden or ate at my school dining hall, I became that boy to whom his school was like his home and felt no extra gratitude. If I cried to myself, on the way back after shoot from the location, it was that boy feeling blessed he grew up there.
I write this article with only love and respect for the place which was once my home. A school where I read my first murder mystery by Dashiell Hammett, James Hadley Chase or Agatha Christie. The hills gave me music. The hills gave me mystery thrillers. The hills gave me my first experience of cinema every Saturday at our school hall.
Making this web series, from the writing stage, opened up a completely new chapter for me. Many sequences were shot thinking of what will happen to the characters or locations concerned in Season 2. Since we were shooting on real locations, houses, balconies, terraces, bazar, slums, back alleys… we had to think of how they will be like a year later.
My basic drift is that, a real location series, poses much more challenges than shooting cinema. I had to create characters I am prepared to live with for over an year.
Before we shot the climax of the second last episode, I started a long chat with my actors explaining how valuable most of them are for hanging to the show for more than a year.
The very thought of returning to Darjeeling again and revisiting the lesser-known, quaint eating places I had shown them, made the discussion quick and brief. They all willingly agreed. Coming from theatre, I always try to build a family while shooting. Where the actors and main technicians are on the same page. Being a series, the bonding became more intense and joyful.
So, I feel lucky for having been able to keep pace with time and enter into various aspects of entertainment from TV serials, telefilms, music, cinema… and now the world of web series. Feels great that I have the scope to connect with Bongs all over the globe, specially the bulk who admired my work since the '90s but have migrated from Bengal since late 2000. At 66, I feel highly excited delving into this new medium and would like to stick to it. The joy of watching cinema on the big screen will always be there. I will be the first one to rush to the theatres once the Covid situation eases. Yet, as a creator and writer, the web seems to offer a myriad of new-age, populist possibilities. Somehow I am confident that we will deliver something for you to be proud of. Of course, the killer in Murder In The Hills will be finally revealed and caught in the end of Season 1. But, there is so much more thrills, suspense, drama and emotion to share that we hope to be back in the hills to shoot the second season, once you give us your thumbs up.
Anjan Dutt is a film-maker, actor, singer-songwriter