Who is Anita Raja?
Is the biggest literary secret of our times out? An Elena Ferrante fangirl on a revelation that is tantalisingly close to home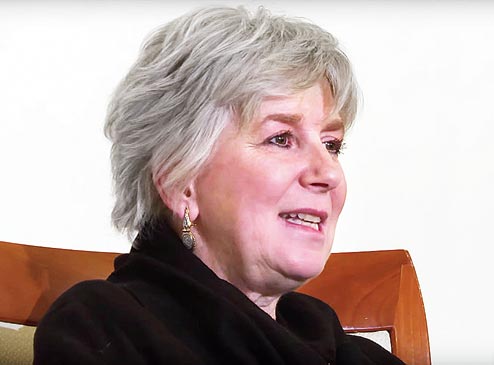 ---
Published 04.10.16, 12:00 AM
|
---
Who is she?
Anita Raja.

Why are we so excited?
There is telling proof that she is the mysterious Italian writer Elena Ferrante.

Is she Indian?
How we wish! But no, she is an Italian translator of German works.

Has she admitted she is Ferrante?
Hell no!
The second novel in Elena Ferrante's now-famous Neapolitan quartet is titled The Story of a New Name. It could well be the title of the story of her life.

On Sunday at 1am (time zone unknown), Italian journalist Claudio Gatti revealed this "new" name — Anita Raja. When I opened his article on the New York Review of Books website bleary-eyed on Monday morning, my heart jumped to my tonsils. Did the most famous pseudonym in world literature today belong to an Indian?! My own aunt is called Anita and I know a million Rajas!

But no, Anita Raja is very much Italian, it turns out, born to a Polish Jewish mother and a father from Naples, the Italian city where Ferrante's novels are set. In her mid-60s, Anita is a translator of German works, freelancing with the publisher Edizione e/o in Rome, which has published Ferrante.

In his article, Gatti has listed financial evidence and circumstantial literary parallels to make an almost irrefutable case for Anita Raja to be behind the Neapolitan Novels, which have been released in some 40 countries and sold 2.6 million copies in print in English alone. Last month US presidential nominee Hillary Clinton said she found Ferrante's books "hypnotic".

After reading Gatti's piece, I sat wondering how I felt about the revelation, as a Ferrante fangirl and as a journalist. Absent-mindedly I typed "Elena Ferrante" into the Twitter search bar. And discovered the global literati was in a complete tizzy over this kind of "intrusive journalism" that is apparently the bane of modern existence.

"Fans didn't need to know", they said, "it's gutter journalism", they fumed, "we will stop our subscription", they threatened.

Yet each of them, before frothing at the nose with righteous indignation, had clicked on the link and read Gatti's revelation.
Their curiosity satisfied, they brought out those Twitter claws.

As a fan, I am somewhat disappointed that the aura of mystery that Ferrante had been able to create around herself for the past 24 years — having famously told her publisher, "Isn't it true that promotion is expensive? I will be the least expensive author of the publishing house. I'll spare you even my presence" — has been broken. I was dying to know who Elena Ferrante was, but not knowing was fun. However, between knowing and not knowing, I would want to know. It's complicated, I know; fandoms usually are.
As a journalist, my sympathies lie with Claudio Gatti. He did what all Ferrante fans were in a frenzy to accomplish, and now he is the one facing their wrath for having done their job for them. No journalist or media organisation could have sat on information such as this, for the simple reason that if they didn't, someone else might, and someone else would.

Secondly, it's not like Ferrante didn't engage with the press at all. She has granted quite a few e-mail interviews in the past and revealed tidbits about herself, further feeding the speculation around her identity. She didn't go off the grid, like say Harper Lee, who shunned all public appearances and all media after the first few years of the publication of To Kill A Mockingbird, which fetched her the Pulitzer Prize and worldwide fame.

Ferrante is, in fact, bringing out a biography of sorts titled Frantumaglia: A Writer's Journey. Meaning "a jumble of fragments", it is expected to give fans a glimpse into her family, her home, even her drawer where her manuscripts were kept. The English translation of Frantumaglia is slated for release on November 1.

Though convinced by her publisher to do this, Ferrante had one condition: don't expect me not to lie. And she seems to have made good on her threat, as reported by the New York Review of Books article. In Frantumaglia, Ferrante says she is the daughter of an Italian seamstress and had three sisters, while Anita Raja's mother escaped Nazi persecution in Germany and arrived in Italy and was later a teacher. She had only two children — a daughter and a son. I can't help smile at Ferrante's wit. 'You want a piece of me?' Come, I'll feed you whatever I want,' she seems to be saying.

When writer J.K. Rowling wanted to try her hand at detective fiction without the halo (or hindrance) of her Harry Potter fame, she picked the pseudonym Robert Galbraith and wrote The Cuckoo's Calling in 2013. The novel was praised in reviews and sold a decent amount and after she was outed by The Sunday Times, Rowling chose to amuse by wearing a suit and tie to a reading of her second crime novel, The Silkworm, in 2014.

In my mind, Ferrante needn't do anything of the sort if she doesn't feel like it. If we are true fans, we'll just let her be. And if she wants to come out and play, we'd love to have her here for the Kolkata Literary Meet.

Elena or Anita: your thoughts on the revelation? Tell t2@abp.in