'Whatever I am today, it's all because of theatre' — Shoojit Sircar
'Casting is a key element of a film, after its writing', says the filmmaker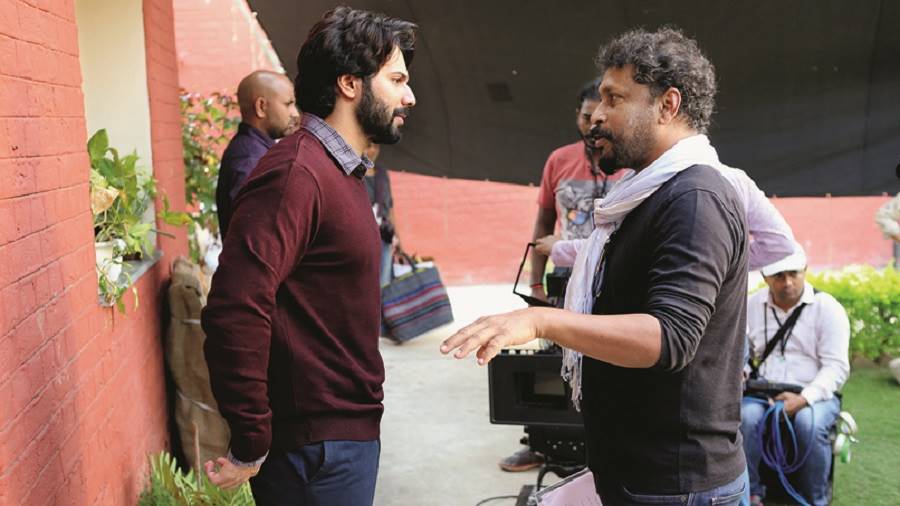 ---
---
Shoojit Sircar — the man behind films like Vicky Donor, Piku, October and the recent Gulabo Sitabo, among others — is also a successful ad film-maker. In 'Storytellers' Hour — Talking Films with Shoojit Sircar', an online initiative of the Advertising Club Calcutta and presented by The Bhawanipur Education Society College, Shoojit recently chatted with Sugato Guha, co-founder of Inner Circle Films, on his discipline as a film-maker, how theatre has given him a solid background and why advertising needs to be reinvented. Excerpts.

Given that you have to tell a story in 30 seconds, how much of your discipline as a film director comes from being an ad film-maker?
There's no doubt that a lot of it does. Honesty, I hadn't ever thought I would be in advertising. I am basically from theatre and I always wanted to make films. But advertising fell on my lap, and that's a story in itself. Advertising makes one express in minimalism. Everything is measured. That's surely filtered into my cinema. I have also learnt a lot in terms of technique, but cinema is a different medium altogether. There is a huge difference between a 30-second medium versus a two-hour medium.
We do need a discipline of budget in cinema because film-making is an expensive art. As a director, I'll have to get the audience to the theatre and get them to buy a ticket. For cinema, it's difficult to get an audience, and the whole process of film-making is very expensive. I've tried to make my films as tight as possible in terms of budget so that my responsibility as a director, to return the money that I have taken from the producer, is taken care of.
I think of cinema as a conversation. It's about me talking to the audience directly. So when you watch my films, you watch me. If you understand the intentions of a film that I have made, then that means that you are talking to me and I am talking to you. My film-making has been defined by how I have been brought up, what I see of society around me, how I interpret a situation or an emotion or a character....

You just mentioned theatre and I think you were at NSD (National School of Drama)...
I couldn't get admission into NSD, but I was always hanging outside NSD! (Laughs)

You aren't a bad actor yourself. Does that help you as a director?
Theatre has been my lifeline. Whatever I am today, it's all because of theatre. It's given me a solid understanding of film-making. I did theatre with an amateur group in Delhi. The thing with theatre is that it gives you nothing... in advertising, you still have a client who pays you money, but in theatre you have nothing (laughs). Even if you want to have a cup of tea, you will have to ask someone for money. So you can understand how difficult it is to put up a theatre production... your own clothes become costumes, your furniture at home becomes the set, you do your own make-up, you iron the clothes of your actors, you have to rehearse just about anywhere... I've learnt a lot from theatre.
Some scripts are already written and you adapt them. There are some scripts you make from A to Z. I've done that in theatre and that's been quite a learning experience for me. We had a group with Manoj Bajpayee, Ashish Vidyarthi, Piyush Mishra, Gajraj Rao, Swanand Kirkire... Huma Qureshi came later....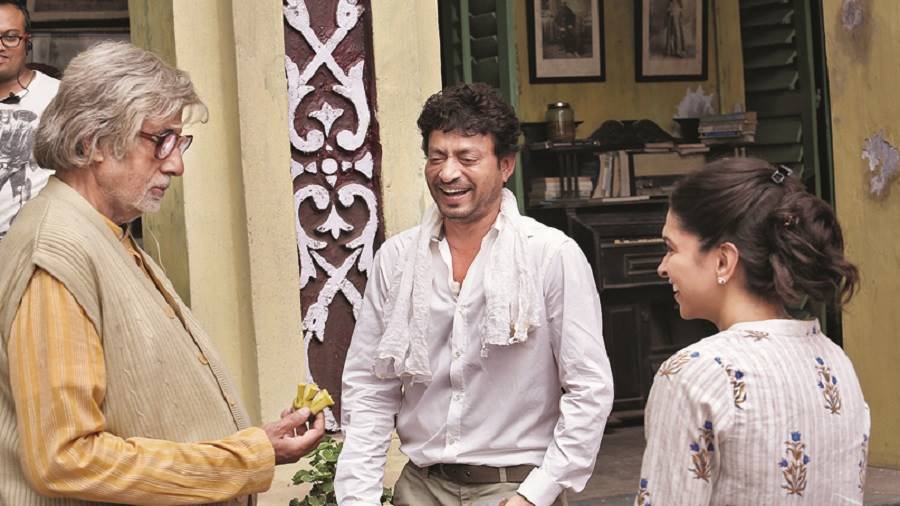 In terms of technique, I adapt a lot of what I learnt there into my cinema. For example, doing rehearsals, the discipline of space, reading the script, not just emoting mechanically. I feel everybody should do theatre. It's a way of life, a sort of discipline. Even if you are an engineer, theatre is a must for a year or two. It's the perfect grooming ground for being disciplined, generally in life.

You've worked with a wide range of actors hailing from different schools. How do you view Mr (Amitabh) Bachchan's approach to the craft of acting as opposed to say, Ayushmann Khurrana's approach?
In cinema, there is a mix of actors. Like Irrfan wouldn't go for a lot of rehearsals. He would want to listen to the director... I would have to speak to him all the time. I remember during Piku, I would sometimes get tired... I wouldn't have anything left to say to him, but he would just ask me to talk. I would tell him, 'Irrfan, ab kuch nahin bacha, sab bol diya maine' (laughs). He would listen, put it into his head and start framing his acting according to that. He would want to understand my personality, how I approach the character that he's playing and then he would start performing. In take after take, he would be different... one didn't know what he would throw at you next... he was so spontaneous. His performance would mature with every take, it would be almost like a trance.
On the other hand, Mr Bachchan does so many rehearsals, you can't imagine how many times... sometimes we get bored! (Laughs) Even if he's alone on set, he will ask the spot boy to give him his cues and he will keep rehearsing. Irrfan even said once that if an actor wants to know how to prepare for a part, they need to intern with Mr Bachchan. Because he rehearses so much, his shots are done in maximum one or two takes.
When we were shooting for Piku, it was my first day with Mr Bachchan and Irrfan together. Mr Bachchan had been rehearsing for the scene since morning and we shot it at 4pm... Irrfan did one rehearsal and straightaway went for the take. We did one take, but I wanted one more... it was a scene where Irrfan had to hand over his driving licence to Mr Bachchan. Mr Bachchan told Irrfan, 'Irrfan, when we rehearsed, you gave me the licence with your left hand and in the take, you used your right hand. So tell me which hand you will use in the take'.
Mr Bachchan is that particular. Irrfan was like, 'Sir, you tell me which hand to use, I have no problem using either' (laughs). So you can understand that they come from completely different schools of acting.
Ayushmann is a Chandigarh boy who's done theatre. But he's also been a radio jockey and a host. That makes him talkative and spontaneous. He also believes in a lot of rehearsals, but sometimes you have to ask him to tone it down... being a radio jockey, he improvises a lot. There are all kinds of actors, one needs to understand and work with everyone on set.

Satyajit Ray was known for his perfect casting. How do you pick such perfect actors, for example, like casting Gitanjali Rao as the mother in October...
Yes, or for that matter, Farrukh Jafar who played Begum in Gulabo Sitabo. I think Gitanjali Rao was tailor-made for that role. This ability of mine, I think, comes from observation. Ray, in his books and interviews, says it comes from what you see and do every day and what you want your characters to do. I knew Gitanjali Rao as an animation film director. I took one look at her face and I knew she could do the role.
I just told her not to worry, just be yourself. If you know Gitanjali, you would know that she was just being herself in October. So a lot of it comes from observing people.
I also work closely with my casting director. Jogi has been my casting director for years. We know each other from our theatre days.
Casting is a key element of a film, after its writing.

What changes have you seen in ad film-making over the last few years?
My career as an ad film-maker is deeply indebted to film-maker Pradeep Sarkar. A lot of people assisted him... me, Dibakar Banerjee, Shantanu Moitra, Amit Sharma.... He's our 'father'... we've learnt a lot from him. The change in advertising came in in the '90s... storytelling started happening, rather than just product display. (Adman) Piyush Pandey had a huge role to play there. It became very local and rooted in our culture and ethos. Now, I somehow feel we need to reinvent again. That's because the digital medium has taken over. People have the choice to watch or not to watch ads. Advertising needs to change itself in terms of storytelling.