Vijay Varma on the turning point of his career
"After 'Gully Boy' the calls that were not answered before, those same people started calling, saying they wanted to work with me," says the actor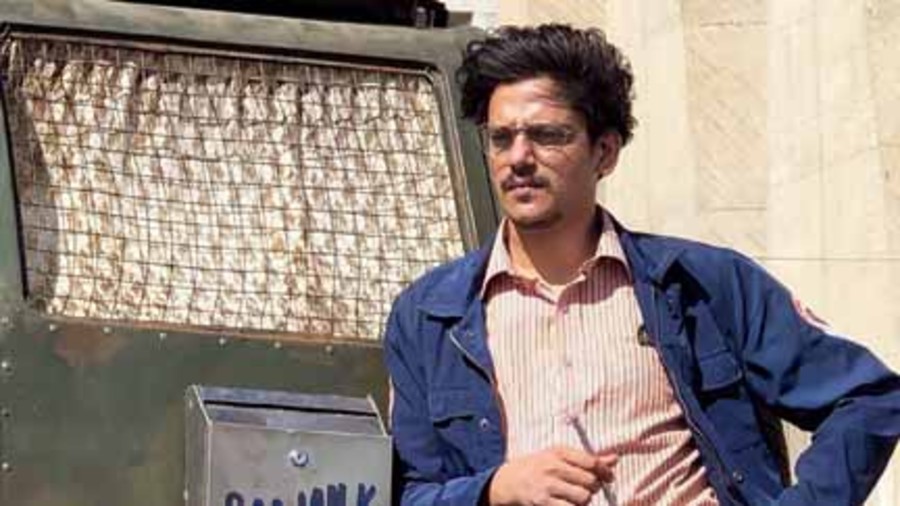 ---
Published 25.03.21, 12:22 AM
|
---
He first arrested attention five years ago with his negative turn in Pink. Then came the much-delayed Monsoon Shootout and a host of diverse parts both in films and on the web. But it was his smooth walk and talk as Moeen in Zoya Akhtar's Gully Boy that turned things around for him. Today, Vijay Varma effortlessly balances a She with A Suitable Boy and a Manto with a Mirzapur.
This Friday, the 34-year-old actor will be seen as the lead in OK Computer. The six-part web series, streaming on Disney+Hotstar, combines science fiction with comedy and also stars Radhika Apte and Jackie Shroff. The Telegraph chatted with Vijay on his new outing, the turning point in his career and the road ahead.
Sci-fi meshed with comedy is something we have rarely seen on the Indian screen. What was your initial reaction when you heard about OK Computer?
When I read it for the first time, I was like, 'How the hell have they managed to write something like this?!' It summarised a lot of stuff in my head when I read it... a future which is so relevant, a future where AI (artificial intelligence) is going to determine what we do next and at the same time, it will take away the power from us and make choices for us. At the same time, there will be the effects of climate change, the effects of capitalism.... We shot this before the pandemic, but on this show, we had already imagined a world where there will be several pandemics because scientific research has been saying that for a while now.
When we went into the lockdown, I had this spooky feeling that we had created a show that speaks about a pandemic and it felt very eerie for all of us involved in the show. There is satire, there is a take on politics, on education, a take on where we are as a nation. It's a complete documentation of how things can be for us going forward. The script just blew me... I was very scared whether this can be put together and be made in India. But Anand (Gandhi, who has
co-produced and written the series which is co-directed by Pooja Shetty and Neil Pagedar) convinced me that they had the resources and an absolutely fresh team who could pull this off, and they locked me for the part. I can't be more thankful because that changed the way I look at content now.
Concept-wise, I haven't seen anybody come close to this in my limited stay in the creative field, not just in cinema but also in literature. It's fascinating how the makers created this out of thin air, they have actually built a new world. OK Computer is a six-part series right now, but what they have thought of is a far bigger universe. They are pretty elaborate and intricate with their design and how they have mapped this world.
What you just said sounds pretty scary and serendipitous. Where does the comedy bit fit in?
That's why it's a dark comedy. From pandemic to politics, it speaks to us, it's all happening out there. Or at least it looks like it's a possibility and not just fiction.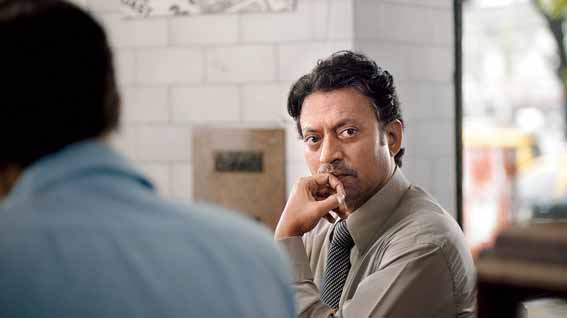 Saajan Kundu is a pretty intriguing name. I believe it's a tribute to Irrfan's Saajan Fernandes in The Lunchbox...
Yes. We had a different name — Hari — for my character when we started the project in August 2019. During the course of the rehearsals and readings, the directors felt the need to change the name of the character. During a brainstorming session we were doing in a car ride, I happened to think that Saajan is the perfect name for this man, who is a geek-turned-sarkari babu-turned-cyber cell officer who is always angry and who has lost every sense of emotion because of a certain past he's had. And he lacks any kind of sex appeal to be called Saajan (laughs). It's hilarious because he's constantly screaming at people and they still have to call him Saajan, which is such a soft and romantic name. I thought that was extremely funny. Mr Khan (Irrfan) played Saajan Fernandes, who is also a very alienated and quiet sarkari babu kind of character. And I felt this could be a great homage to such an iconic character.
You had told me earlier that a large part of your childhood was spent reading comics and losing yourself in many a fantastical world. Did working on OK Computer help you relive that?
Absolutely! I have full-fledged scenes with robots. I have conversations with machines throughout the show. That's something I had only read in comic books, so it became a sort of deja vu moment for me. There is a moment in the show where he is so desperate, he talks to a horse! (Laughs) I love it!
Since Pink, no two projects of yours have been the same. Has that been by design?
Yes, it's been a very deliberate choice. After Gully Boy, I had She, which was also steeped in layers and in darkness, but there has to be an inherent difference between the characters I play, there has to be a different mind. That's what has made me pick projects like A Suitable Boy and Mirzapur. In Mirzapur (where he played twins), there were literally two minds that I was attempting to create. I want to be challenged, I want to be put in an uncomfortable spot... and the most uncomfortable I have ever been has been in OK Computer. That's because it's the first time I am getting into full-fledged comedy. If the humour doesn't work, then the show doesn't work. And to take that kind of responsibility, I had to think twice and thrice. The only thing I asked from the makers is that I wanted their time whenever I required it. They gave me a good five months... I was shooting other projects, but I would come back to Bombay and spend time with them.
You have been stationed in Rajasthan for quite some time shooting a web series with Sonakshi Sinha and Gulshan Devaiah. Is this the busiest you have ever been?
I was the busiest just before the lockdown happened. I genuinely wanted a break and it so happened that we all had a break collectively. But I was raring to go back to work and now I am submerged in it again and I am not complaining. But yes, I will try to balance it out better this time and not just lose myself to work. Work can't be the only thing for me. So after I finish Darlings (co-starring Alia Bhatt and Shefali Shah), I will probably take a break.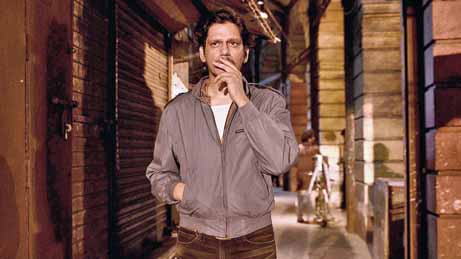 In a career that has already had quite a few high points, would it be fair to single out playing Moeen in Gully Boy as what changed the game for you?
That became a very apparent turning point because the effect of it was so in the face. But I have had minor turning points which were very empowering for me because they helped me find the confidence I needed. My first film Monsoon Shootout premiered at Cannes in 2013. For an actor who came from nowhere to find a film like this was big.
When I started, there weren't too many films that I could do and there were no web series and there were only that many opportunities we had, and to manage to get work was a high point. That some directors wanted me and fought for me to be in their projects was a huge boost to my confidence. And all of this became like a pat on the back, even though some of the work I did couldn't release on time. But yes, after Gully Boy, the calls that were not answered before, those same people started calling, saying they wanted to work with me.
Is there anything that Vijay Varma will not do on screen?
I don't know what people perceive of me. I surround myself with very few people and we don't discuss work. All I know is that if I like a script and the character and the director is someone I want to associate with, I am on. But going forward, I have set a goal for myself that I now want to play lead roles. Since I submerge myself so much in my characters, it might as well be for a part that can create more impact.