1. THE OPENING
This year's host was the Saturday Night Live veteran Kenan Thompson who kicked off the ceremony in a top hat and then led a group of dancers to do a series of interpretative jigs to a few TV theme songs, from Friends to Game of Thrones, Law & Order to The Brady Bunch.
That invited mixed reactions, but what was welcome was his short and crisp opening monologue in which Thompson delivered some burns. Like the one where he took a dig at streaming giant Netflix's recent subscriber loss woes. "If you don't know what Squid Game is, it is the contest you enter when you are in massive debt and desperate for money," the host said cheekily. "Joining the cast next season? Netflix." Ouch!
The world has latched on to Leonardo DiCaprio's 'phobia' for his girlfriends going over age 25. Thompson, of course, wasn't going to let that pass. "Zendaya just turned 26 last week... 26 is a weird age in Hollywood. I mean, you're young enough to play a high-school student, but too old to date Leonardo DiCaprio."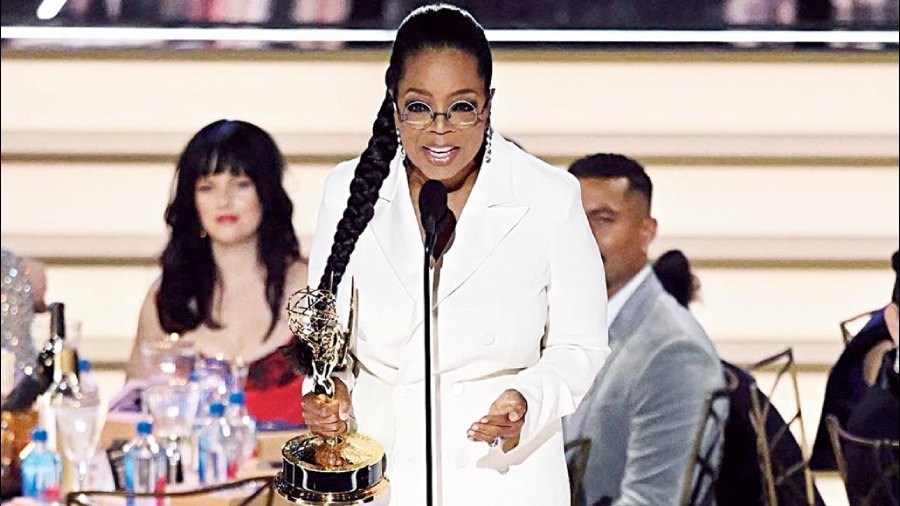 2. OPRAH ON STAGE
What can get better than Oprah Winfrey striding on stage in the opening moments and setting the tone for the rest of the evening? The TV legend handed out the first award of the evening to Michael Keaton who won for Outstanding Lead Actor in a Limited Anthology Series or Movie for Dopesick. We loved the fun tete-a-tete between the two, especially when Keaton asked Oprah, "Don't you have 90 of these?!"
Before that, Oprah, 68, dressed in a white blazer dress and crystal-dusted pumps delivered a speech on resilience and the power of dreams. "It's (the Emmys) the most coveted television accolade on the planet and yet it's impossible to win one — almost. There are eight billion people on this planet, but only 25 Emmys to be given out tonight. Your chances of winning? 300 million to 1. So how do you win one? It starts with a dream," she said in the way only she can.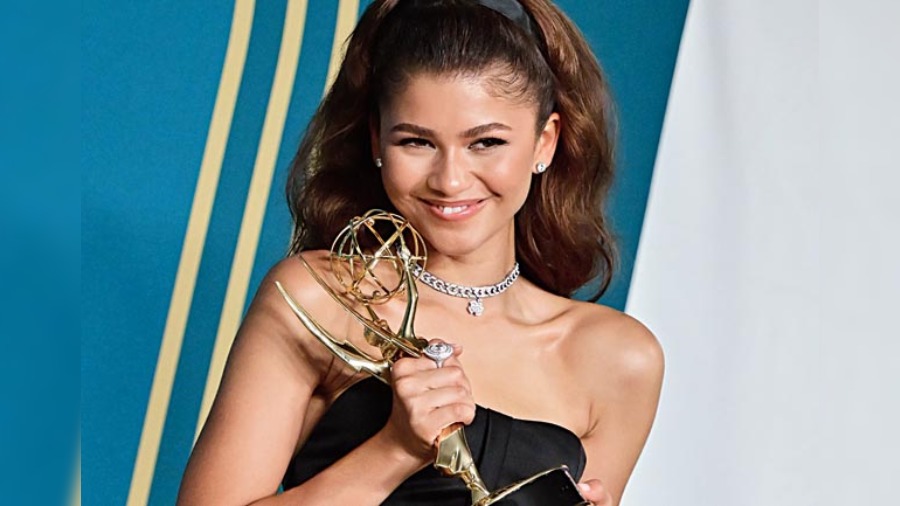 3. ZENDAYA MAKES HISTORY
Zendaya became the first Black woman to win the Emmy for Lead Actress in a Drama Series twice and the youngest two-time winner of any Emmy. The actor — who is going from strength to strength on screens both big and small — took home the golden statuette for her powerful and poignant portrayal of a recovering teenage drug addict who struggles to find her place in the world in Euphoria.
"My greatest wish for Euphoria was that it could help heal people. I just want to say thank you to everyone who has shared their story with me. I want you to know that anyone who has loved a Rue or feels like they are a Rue, I want you to know I'm so grateful for your stories and I carry them with me, and I carry them with her," said the stunner in black while accepting her award.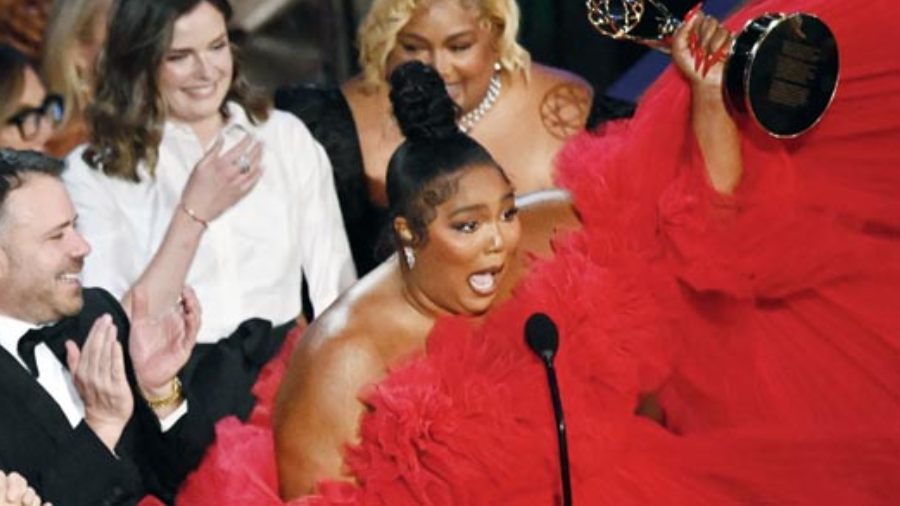 4. ABOUT DAMN TIME!
Singer Lizzo, who is having quite a moment and living up to her song About Damn Time, won the Emmy for Outstanding Competition Program for Amazon Prime's dance competition, Lizzo's Watch Out for the Big Grrrls, which follows the pop mega-star as she searches for a new squad of backup dancers to join her world tour and emphasises on body positivity. Lizzo is the host and an executive producer on the show. "When I was a little girl, all I wanted to see was me in the media. Fat like me, Black like me, beautiful like me," gushed a jubilant Lizzo. "If I could go back and tell little Lizzo something, I'd be like, 'You're going to see that person, but b***h, it's going to have to be you'," she added. The singer is now halfway to EGOT status, needing to win a Tony Award and an Oscar.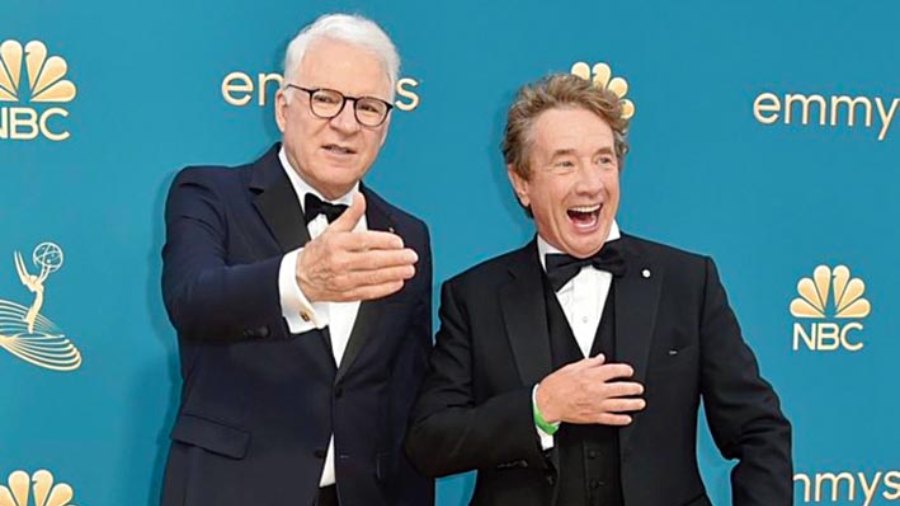 Steve Martin (left)with his Only Murders in the Building co-star Martin Short
5. TWO's COMPANY
The presenting duo of Martin Short and Steve Martin, who star in Only Murders in the Building, were a riot on stage. First was Short confusing Martin with Irish actress-singer Angela Lansbury (WHAT?!) They then declared that NBC should have considered more stage time for the stars of Only Murders in the Building — and less ageist jokes from host Kenan Thompson, who quipped how it would take the men 15 minutes to get on stage, despite being positioned in the front row.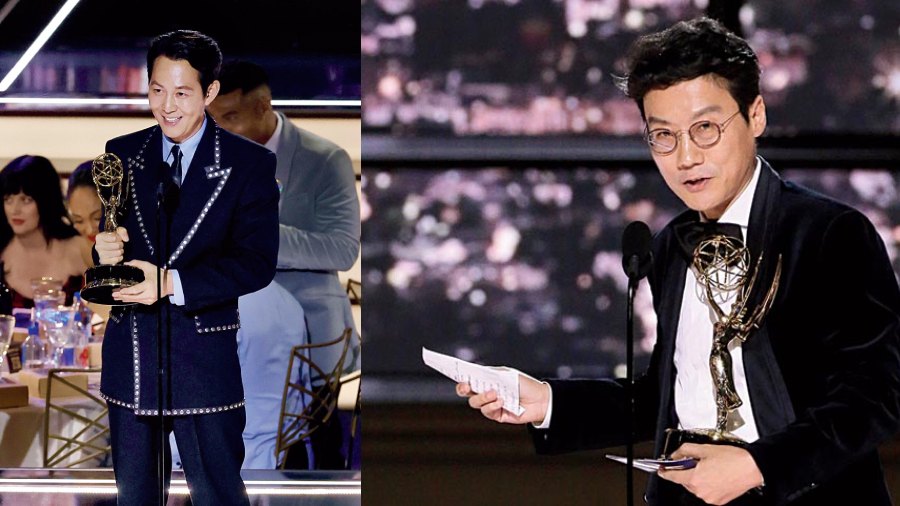 Squid Game actor Lee Jung-jae (left) and director Hwang Dong-hyuk
6. SQUID GAME ON TOP!
Also creating history was Squid Game's Lee Jung-jae who bagged the trophy for Best Lead Actor in a Drama Series, becoming the first Asian man to win the award and also the first actor from a non-English show to win at the Emmys. Succession may have nabbed the Outstanding Drama Series win, but Lee Jung-jae beat out two of the show's heavyweights — Jeremy Strong and Brian Cox — to win his award.
The South Korean Netflix blockbuster earned series creator Hwang Dong-hyuk the Emmy for Drama Series Directing. He is the first Asian and first native Korean to take home the award. In his speech he said, "They keep saying I made history, but I don't think I made history by myself. Because it was you who opened up the door for us at Squid Game… we made history together," he said, adding, "I truly hope Squid Game won't be the last non-English language series here at the Emmys, and I also hope this won't be my last Emmy either."
Monday night's haul added to the four Emmys Squid Game picked up at last weekend's Creative Arts ceremony for special visual effects in a single episode, stunt performance, production design, and Guest Actress for Lee You-mi for her memorable performance as Ji-yeong.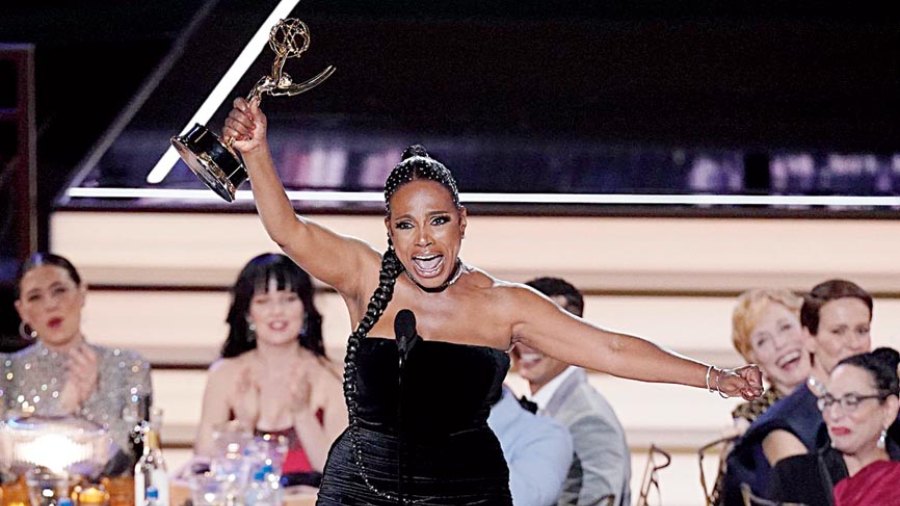 7. 45 YEARS LATER...
Abbot Elementary's Sheryl Lee Ralph, who has built a career over 45 years on stage and screen, won her first Emmy, earning the honour in the Outstanding Supporting Actress in a Comedy category. At first too stunned to react, the 65-year-old veteran had to be helped to the stage by her co-stars Quinta Brunson and Tyler James Williams. She recovered soon enough to deliver what many consider the best speech of the evening."I am an endangered species. I am a woman. I am an artiste. And I know where my voice belongs," belted out the actor. It included lyrics from Dianne Reeves' song Endangered Species. She earned a rousing standing ovation from the crowd.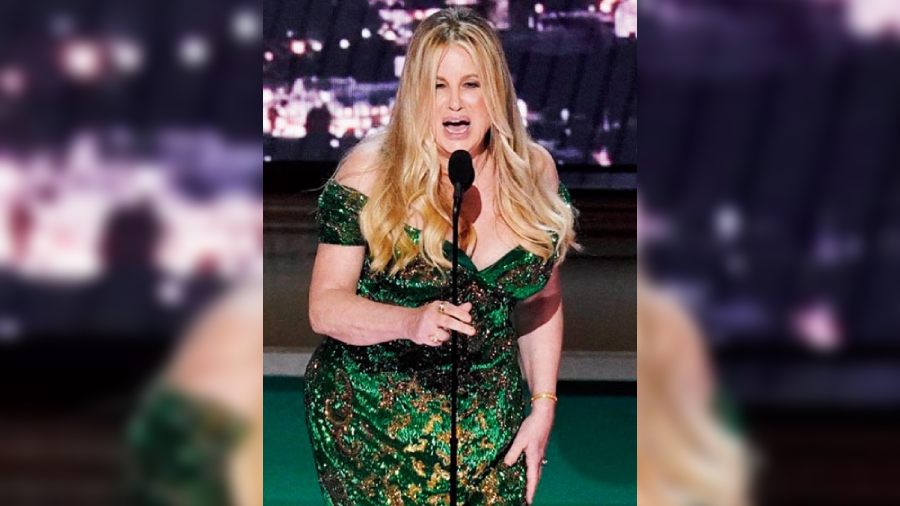 8. JENNIFER's JIG
Many watching the show live across the world were annoyed at how the organisers barely gave any time to the winners to have their moment on stage and speak their hearts out. But Jennifer Coolidge was having none of that! "This is a once-in-a-lifetime moment!" declared Coolidge, having won her first-ever Emmy (for Outstanding Supporting Actress in a Limited Series or Movie for The White Lotus). When the DJ fired up Hit the Road, Jack, Coolidge — riding high on her victory and a self-confessed lavender bath— busted out her best moves as the crowd cheered.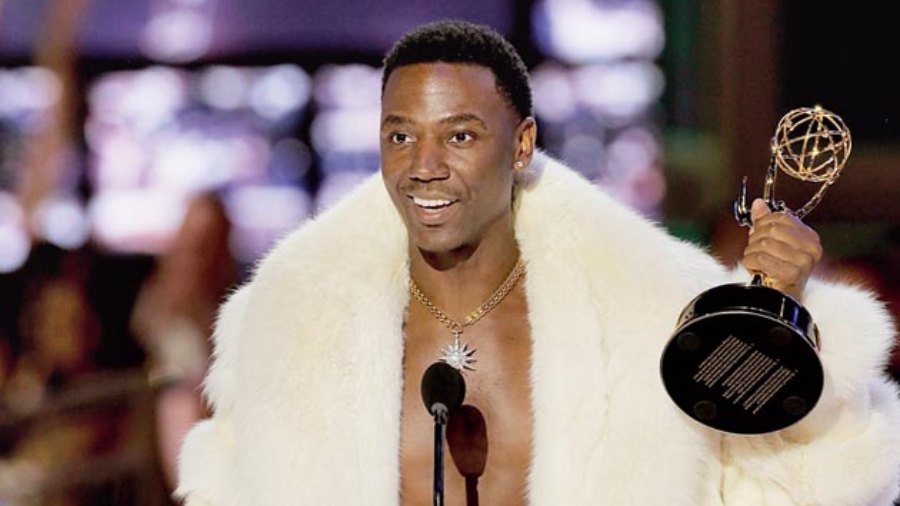 9. COOL CAT
Jerrod Carmichael won the Emmy for Outstanding Writing for a Variety Special for his deeply personal special, Rothaniel. He strode on stage shirtless... and wearing a fur coat! Backstage, he told reporters that the coat was a vintage fox coat that "Puff Daddy wore in a music video. It might as well be the Shroud of Turin!"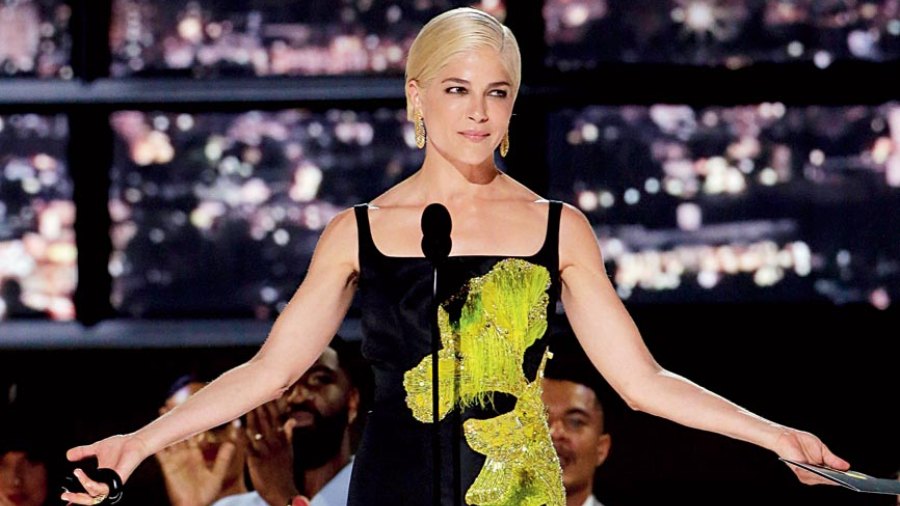 10. NOSTALGIA
It's nice to have a familiar face show up every now and then. That's what happened when Selma Blair walked on stage to present the Outstanding Drama Series award. She received nothing less than a warm, crowd-on-their-feet reception. We wouldn't like it any other way!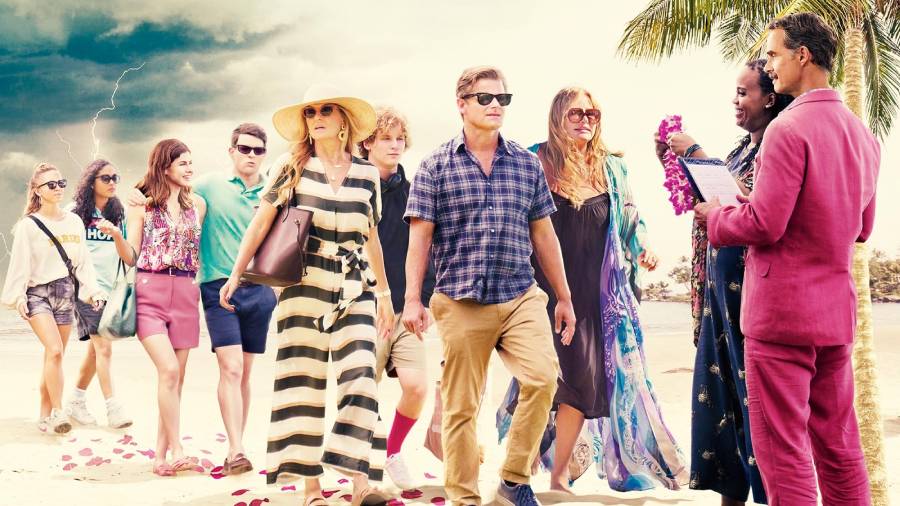 THE HONOUR ROLL
HBO's The White Lotus snared the most awards during the Primetime ceremony with five, including Outstanding Limited Series. It was closely followed by AppleTV+'s Ted Lasso, which earned four trophies, including Outstanding Comedy Series. The White Lotus took the most awards for this year's Emmys, with 10 total between Monday's telecast and the series' Creative Arts wins, while Euphoria and Squid Game tied for the second-highest number of awards with six each.