Tisca Chopra turns director with Rubaru
Every woman is a story in herself. When are those stories going to be told, asks the Bollywood actor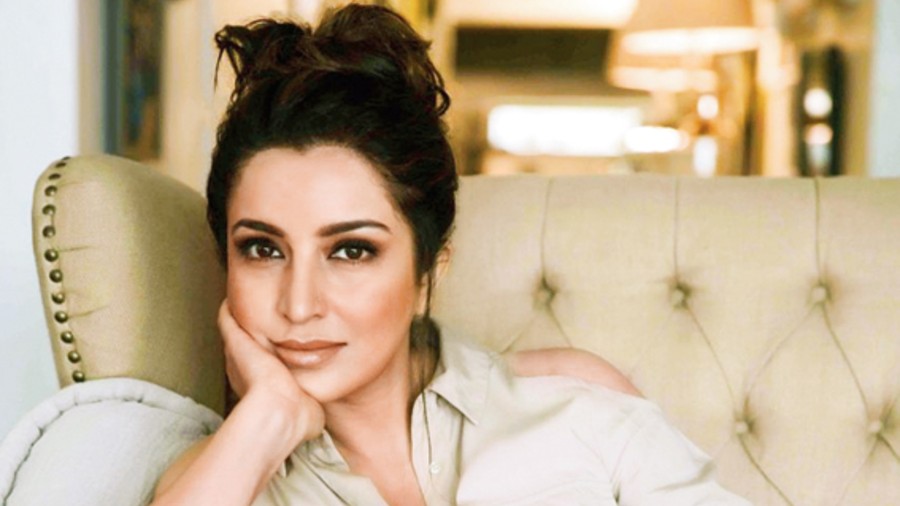 ---
---
Actor Tisca Chopra has turned director with the short film Rubaru, presented by Royal Stag Barrel Select Large Short Films, and co-starring Arjun Mathur. A chat with Tisca on what made her want to direct a short on debut and why ageism in the industry needs to end.
What was the genesis of Rubaru and what made you want to debut as a director with this story?
Most film businesses in the world are very obsessed with youth and beauty, and many actors, even the likes of Meryl Streep, Nicole Kidman, Sandra Bullock and others, talk about how there is a certain putting-on-the-shelf attitude towards actresses when they reach a certain age or maturity. As consumed by cine goers, the stories that are largely told tend to be about young and very beautiful women... the love stories and the concept of the Bond woman, and all of that.
But as storytelling is evolving worldwide through the medium of cinema, things are becoming nuanced and real, and women are not just consumed for their sexuality, youth and beauty, but also for their ability to bring alive a character. But by the time an actress ripens and is ready to bring out nuance, layers and have enough experience to bring into her work, it's time for her to hear things like, 'Oh, now we have a character-actor part for you'. Leading parts are taken away, and an actress has no option but to buy into talk like, 'Aur kitne lead parts milenge? Itna hi hota hain actresses ka'.
Rubaru is both a reflection and a critique of that mindset. It's about an actress's (Radha Malhotra, played by Tisca) desperate bid not to lose confidence. If a woman has confidence, then you know that she will fight back. But Radha starts losing her nerve in the face of what's happening to her... she starts questioning, 'Am I a performer? Was I ever a performer? Is performance only about looking my hottest? Are my best years behind me?' So it's rather complex and not really a one-note thing.
Those are the reasons I wanted to tell this story because there was something in there which was poking and prodding me. My husband Sanjay (Chopra), who has co-written it with me, and I were unanimous that there is a story in this and we went ahead and wrote it.
Would it be fair to say that parts of the short are autobiographical?
There are things that I have experienced personally, which this character also goes through. Being on stage as an actor is both nerve-wracking and exhilarating. Most actors who perform on stage will tell you that at any moment, they are ready to run away because it's difficult to perform in front of hundreds and hundreds of people. It can be exciting, but it can also be very daunting. The penny drops for you the moment the speaker in the green room tells you that the audience is getting into the theatre. At that moment, you know, 'Now I can't retreat. I have committed myself to this thing and I will have to see it through'. The film comes from my experience of doing theatre, my experience of speaking to so many senior actresses and even to younger girls... the pressures that come with any age... girls as young as 22 are saying, 'Thoda hi time hota hain hamare paas'. Or even people like Neena Gupta saying, 'What about me? Cast me!' It's about an actress's cry that says, 'Just when I am getting on top of my game, don't sign me out, don't write me off'.
Would you agree that ageism is most rampant in the Hindi film industry? Meryl Streep frontlines big films in Hollywood, but it will take years for a Neena Gupta to be the face of a big-budget commercial Bollywood film, if at all...
I feel that it isn't fair to compare Hollywood and the Hindi film industry because English is a language that's spoken across the world. Hollywood has its market everywhere... their budgets are massive and their marketing is massive because they sell to the world. Hindi cinema sells only to the Hindi-speaking diaspora and people within India. So the two are not comparable in that sense.
Even Meryl Streep has spoken about how she struggles with ageism, and she's had a very lean period for years in between, where roles were not being written for her... and then, things started changing. In the history of cinema, we are on the cusp of change. Things are definitely changing, and Rubaru is right in the middle of that change.
Most often, we hear loose talk that if a woman isn't beautiful then she can't be an actress, and I find that weird. An actor is not a model, her time on screen should be judged by her ability to bring alive a character. Of course, there are teen romances and all that, and there will be a demand for perky-breasted, wide-eyed, bushy-tailed young actors, but that's just one type. What about the thousands and millions of other characters? Every woman is a story in herself, as is every man, actually. When are those stories going to be told?
Women are being looked at as objects of sexuality because the gaze is the male gaze. The minute there are more female writers, producers, directors, one will automatically start finding more nuance and layers in the women we see on screen. Otherwise, women will remain the stock type of, 'Oh this one's the babe, this one's the bhabhi, and this one's the beeji'. As soon as women actors get a little older, adjectives like 'graceful' and 'dignified' start getting attached to them, and eventually, they move on to ribbon cutting at events. You go on a break and then come back as the leading man's mother, who may have been your contemporary. We need to start looking at women as flesh-and-blood characters. This is what this film says.
What was it like being on set as director?
There was actually a hilarious moment one day. I am so used to being an actor that after performing a scene one day, I was quite happy about the shot and I kicked off my heels and sat down and was waiting for the crew to tell me about the next shot. And then I realised, 'I need to tell them what the next shot is... I am the director!' I had completely forgotten that! (Laughs) That was really funny.
Your 2016 short film Chutney, that you starred in and co-wrote, is one of the most watched shorts online, with more than 130 million views. It also won a slew of awards. How much did its success spur you on to direct this short film?
Chutney is actually one of those things that swung my thinking for myself and around myself. I was at a point in life where the roles were getting scantier, and I wasn't happy with what was being offered to me... they were bits and pieces, little-little parts. Chutney swung things around, with the numbers it got and the chatter it created. It gave me the realisation, 'Oh, you don't have to sit and wait for parts to come to you. You can write and create whatever you like'. It was about taking power back into my hands.
The numbers that Chutney did, if it was a feature film with a theatrical release, I would be living in a bungalow in Juhu right now! (Laughs) People like Rohit Shetty called and said, 'Aapne pandrah minute mein woh kiya jo hum dedh ghante ki film mein nahin kar sakte'. We got so many awards, including the Audience Choice Award in New York. Its success just told me to do things on my own... it became my pass for a whole new DIY phase of my life. It was life-changing.
So also have the last few months which has given me a new perspective and taught me to prioritise things in life. I have realised that these are my people, this is my tribe and I will push out everything else from my life that's not important. For instance, getting ready and going for events is not something I want to do anymore, unless it's absolutely necessary. I would rather spend that time reading a book, being with my daughter, writing a script or shooting.
Will we see more of you as a director now?
I have a feature film lined up as director. We will begin casting for it soon. My work as an actor is something that I very much want to continue with... acting, writing, producing, directing... I will continue to do everything.