Tisca Chopra and Sayani Gupta get candid on the sidelines of an Airbnb special
The Telegraph caught up with the two super women on womanhood, travelling solo and more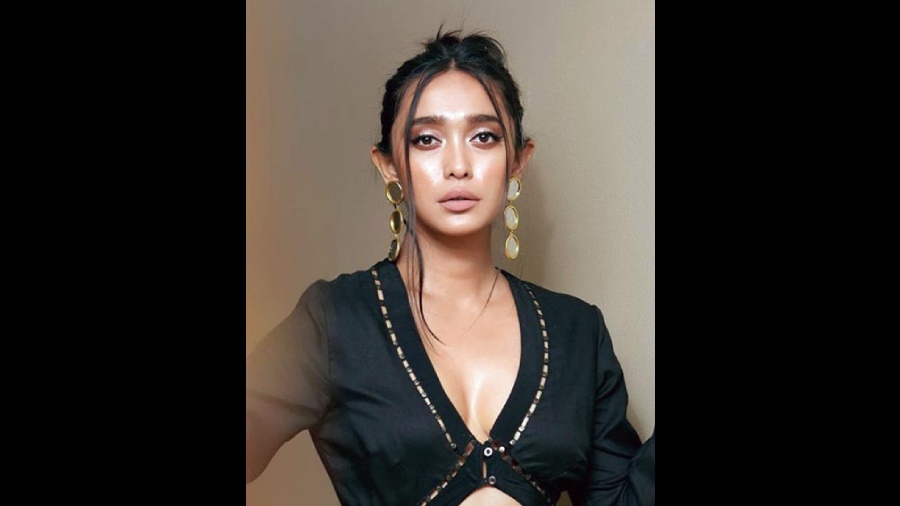 ---
Published 10.03.22, 06:45 AM
|
---
Ahead of International Women's Day, Airbnb brought together Tisca Chopra, actor, author and director and actor and Calcutta girl Sayani Gupta for a digital panel discussion themed on #BreakTheBias. Post-talk, t2 caught up with the two super women on womanhood, travelling solo and more.
Sayani Gupta
What was your perception of womanhood when you were a kid?
All the women I saw around me, my mother, my aunts, my grandmother, her siblings, were extremely smart and well-read and opinionated, of course (laughs), as a result and very hard-working. Obviously for most of us, the first idea of a woman is from our mothers, who we see the most closely. When I saw my mother, I saw her as this incredibly spirited person who is ready to take on everything... extreme tenacity and very strong-willed. That's the image of womanhood that I had, honestly. I always took women to be very strong.
How did it slowly evolve once you started growing up?
What had actually happened when I was in school, I had a lot of friends who are boys. I always played a lot although I did a lot of dance and things like that... most of my close friends in school were boys. Only in college, when I went to LSR (Lady Shri Ram College), and I found these incredible, smart, brilliant, spirited, but extremely gorgeous women around me, I found true women friendships. And I also realised that it's something that happens with age, that there is nothing like having girlfriends. When you have girlfriends it's so much easier and I think it's one of the best things to have solid girls around you who support you through everything and I think I am blessed with the girlfriends who I have and they are also women who inspire me a lot, as people. So, yeah, that's the perception that has changed, that women are actually supportive towards each other and if you are able to get a bunch of girls who understand you, it's really the best gift ever.
Being a woman is lovely. How do you celebrate being one every single day?
I don't know if I celebrate it consciously, but I think just be myself and not doing anything thinking you are a woman or a man. Why would you think of yourself as any different from a man, except for the incredible sensories that you have (laughs)? We are a little more sensitive, understand things and multitask really well, we are extremely efficient and at the same time have an aptitude of understanding human beings and emotions. I feel all of that, but you don't always need an extra reminder that you are a woman. You are a woman and no one is doubting that! (Laughs)
Who are your favourite women?
That's difficult. Many. Irom Chanu Sharmila, Mahua Moitra, Maya Angelou, Jnanadanandini Devi... a lot of women, but my naani, super cool... I am actually a lot like her, maybe that's why I think she was super cool.... She knew a lot, read a lot, she used to write and she was a philosopher and never liked it inside a kitchen, although I love cooking. She wasn't a homemaker and she was one of the most intellectual people I have ever met in my life. She was smart and sexy... very hot! (Laughs) Also, there is a cousin of mine who is cool and highly educated and does incredible work in the field of cancer and cancer remission in the US.... She is also a state champion rower... and, my mother of course and lots of friends that I have. I love them dearly.
Given a chance, would you like to take birth as a woman again?
Yes, yes, yes and yes!
Tell us about your love for travel...
Travel for me is a necessity. I say this that as actors we are constantly engaging ourselves emotionally and we bare our souls and it takes a lot out of us as well. So, we definitely need replenishment and travel for me is that. Meeting people, going to new places, watching art, different kinds of music, food, going to theatres... that's fodder for my soul and I definitely need that. I am thankful to Airbnb for always making it easier than it would be otherwise. 
Tisca Chopra On womanhood…
I have been raised by quite a fierce woman. My mother is amazingly forward-thinking. Back in the day she left home, went and got herself an education, worked and travelled long distances to get her teachers training. Then she was working in Sanawar, one of the most prestigious schools in the country. Then she met my dad and got married to him. They both have differently divided roles.
I think what has changed since then is that the roles and lines have got blurred. My husband will mind the house when I am working, and I will when he is. I think that is a good change. The gender you are doesn't define the work you do. How good you are and what the need is defines how the work gets done at home. Sometimes, he is the father, minding the school errands and sometimes I'll be doing that. We support each professionally completely. The idea is to help each other fulfil our own dreams and that is the way I look at a marriage evolving.
I don't think I specifically see myself as a woman or a man on a daily basis. I am a human being passing through this world. My gender happens to be one of those things. If, however, one were to make a fine point of it, I would feel that being a woman brings certain USPs, for example, a woman will have a micro eye. Even when a woman makes a film, you will see a lot of nuance and detail. I am not saying men won't, I am just saying women will certainly bring it. Women have an incredible amount of patience. It comes genetically from waiting for nine months to produce a child. I feel it's an ingrained thing in women.
My favourite women…
Are my mother, mother-in-law. I would have to say Meryl Streep, Oprah Winfrey, Maya Angelou, Sarojini Naidu... if you were to ask me about actresses, I would say Rekha and Sridevi.
The Airbnb experience…
Airbnb is such a wonderful, holistic, natural experience of people going and staying with people. I am not a big fan of curated hotel experiences because I feel they are sanitised and impersonal and I think the time has come for us to be far more personal and intimate with each other, in terms of how we eat and how somebody welcomes you to their home and gives you a home feeling, so that even with my daughter as I travel, I can teach her what life in different parts of globe is. We are planning to head to Italy, Amalfi and that whole coast and ending in Capri... so, from the mountains down to the coast. I want to travel solo a few times a year for sure. I need that time to be able to fill myself up with experiences and not be a mother, daughter, wife, just a human being walking this planet.
Rapid six...
Fave travel destination in India...
Sayani: Kashmir.
Tisca: Certainly Himachal... the whole hilly area has gems inside it, not just Kullu and Manali.
Fave travel destination outside India...
Sayani: One that I have been to and would love to go again, would be Vienna and take my friends. This time I went alone.
Tisca: Europe... to just roam around. If I want to go shopping, it would be either London or New York.
Your most memorable Airbnb stay...
Sayani: One has to be in Prague this time. Beautiful, lovely host, amazing stay. The one in Vienna was also really cool, but the one I stayed in Ko Samui, Thailand, was insane.
Tisca: My most stunning experience was at Edinburgh, where I stayed at an Airbnb, with a family. It was amazing to interact with my co-guests and go to the local pub....
Fave thing to do on a vacation...
Sayani: Eat a lot, sit by at a cafe and have a drink or a coffee and go to every museum possible in that city and watch paintings and definitely see performing arts, be it theatre or opera. This time I saw an orchestra in a church. Lots of culture.
Tisca: Read a book, explore, walk around, taste the local cuisine.
An absolute no-no on a vacation...
Sayani: Be in a bad mood, (laughs), but I don't think you can be in a bad mood on a vacation, right?!
Tisca: Well somebody who is not adventurous or doesn't want to do stuff! I like doing new things, experimenting with food and activities. I am not big on museums because I feel that is an over-curated experience, unless it is something amazing like the Met museum in New York or the MoMA. I'd like to see the local life and experience it first hand, by eating local food, cooked by the locals in the local way.
Top tips for solo travelling...
Sayani: Always, always, always, keep a bag on you with your money, cards, in case you are travelling with your passport, in case you are going out drinking or for food. Never leave your phone or your valuables... keep it on your body, even if you are going to the loo. Do not keep your phone on a table and look away, once it's gone, everything goes for a toss. Try and keep your passport inside a safe, if the house has one, or inside the big suitcase with the lock on. Don't carry all your money or cash every day. If it's euro, take 100 euro and travel. Split your money and keep it. In case something goes missing, God forbid, you know you won't be stuck without money. Carry a travel card, a Forex card... a credit card.... You can ask people for local places to go and eat. For me, I always go by instinct (who to ask). Keep your data on. I know so many people who want to save a little bit of money and put their phones off. It is a nightmare. If God forbid, you lose your phone, and your data is off, you will have no way to know where you last saw it. Keep the 'find your phone' on and your data on and that extra money is marginal. Keep your phone on roaming. Don't be stingy with that because that will save you a lot of hassle.
Tisca: Expect the unexpected. Don't make bookings. Just go and make the booking for the next stop, wherever the wind takes you. Solo travel is a must for everyone who can manage to do it. It requires a certain amount of blaseness, I would say. You can sit in a restaurant alone and eat and be open to having conversations with people... maybe someone will ask you out and you might get flirted with... all part of the game. That's the idea of going solo, experience life as you were born to experience it....