Three actors who became popular for playing elderly characters
They have the looks! But there's more to it than meets the eye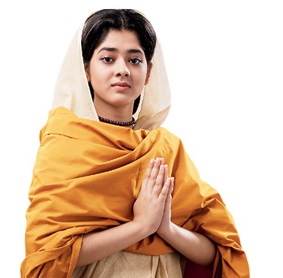 ---
Published 13.09.20, 05:53 PM
|
---
Ditipriya Roy
How and when did you actually start experimenting with your look for the titular character in the serial Rani Rashmoni?
See, initially I started by playing Rani's chhotobela, when she was around 11. It's been three years since I am playing Rani Rashmoni. (Ditipriya passed her Higher Secondary examination this year). With time the character has changed and evolved, and so have I.

How does this transformation take place?
Since I have played her from the beginning, I know the nuances… I was not surprised all that much. Visually or look-wise, it was natural for me.

Do you feel like a different person when you become Rani?
I am playing a character and I try to be like her during the moments between 'action' and 'cut'.

Who are your fave actors now?
Ayushmann Khurrana, Rajkummar Rao and Radhika Apte (Ditipriya had starred in Stories by Rabindranath Tagore, also starring Radhika,  which is streaming on Netflix).

How close are you to Rani Rashmoni?
Now I don't even have to 'act' since I know how Rani would react to certain situations. I am being her. I know what she will say in a certain situation. It has become a habit.

Can you identify with her?
Both of us are rebellious, and kind-hearted!

What kind of reactions do you get in public places?
People get moved, they become emotional… they think of me as the character.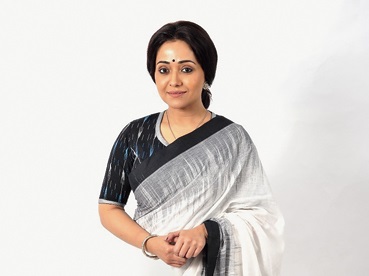 Ananya Sengupta
How does this transformation take place... for your characters — Moni in Ki Kore Bolbo Tomay and Tarasundori in Kadombini?
My character as Moni in KKBT was a new challenge since I was going to play a much older character. Playing a godmother to a matured girl who's professionally a fashion designer and a real mother to a son who's actually a close friend in my real life was really a challenge and fun too. It was funny to play a mother to Rahul Dev Bose who's a good friend of mine and we had a lot of fun during the shoot. As a person I always try to see the brighter side of everything, so I took the challenge and here I am... as Moni... loved, adored and appreciated as a character and as a performer. What else can an actor want! On the contrary, Tarasundori in Kadombini is a period character where I had to go back to the early 19th century and embrace inhibitions and customs within myself to express the character.

How and when did you actually start experimenting with your look?
From my childhood I had the strong belief that change is the only constant in life. It applies not only to the ideologies and lifestyle but also to the appearance. Around two years back I wanted do something new with my look so chopping off my mane was the first thing that came to my mind.

Do you feel like a different person when you become Moni?
No! I don't feel different as such because inspite of being a fun-loving person I am also very composed and quiet at times. I am also being complemented often for having an elegant and graceful personality.
What's your frame of reference?
It is always a challenge for an actor to play different characters with varieties of shades and dimensions. That gives me confidence, sense of accomplishment and an immense satisfaction. It's like a cricketer or a footballer playing in different positions and contributing with equal importance. At the end of the day these contributions only matter.

How close to or different are you from Moni?
There are resemblances. At some point there is a close connection between the souls. That helps a bit in bringing out the best.

What kind of reactions do you get from family members, friends and colleagues?
Quite obviously they find it funny to recognise me in character looks most of the time. Because according to them my real look is chic and bold whereas my character looks are mostly elegant and poised.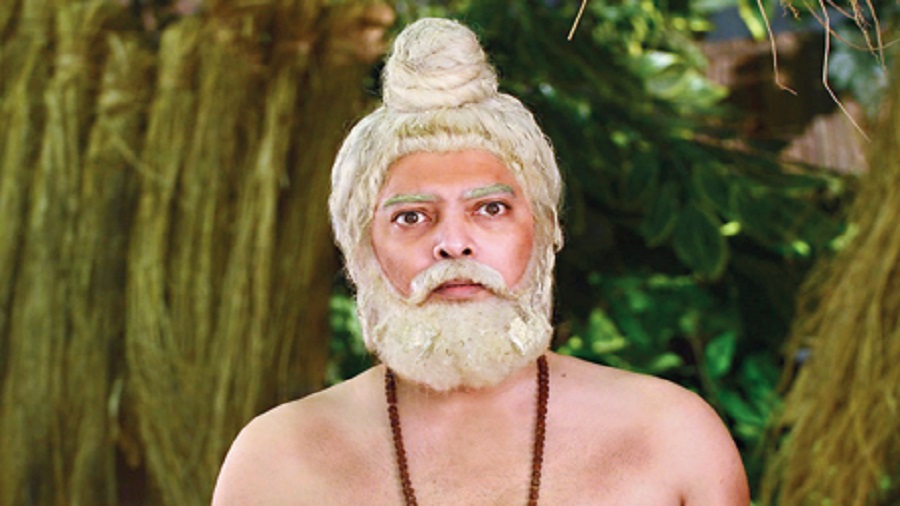 Bhaswar Chatterjee
When did you start shooting for the serial Joy Baba Lokenath (which came to an end recently)?
I started shooting as Baba Lokenath from 2019... when he was 70... the age increased gradually.

You also shot bare-bodied during the pandemic?
It was a huge risk. I was walking around without shoes. I had to sit or lie down on the ground bare-bodied. The production team took care of me a lot. The ground was sanitised. I would sit at a distance in a chair when not shooting… I would wrap myself up in a shawl. My beard and moustache almost became my mask!

For your character, how did this transformation take place?
After doing make-up, I used to talk less. I was calm and composed. I would take online language classes in the make-up room when not shooting.

Did you feel like a different person when you became Baba?
Yes. Usually, I tried to be on my own. That was very unlike me. I wanted to focus on the character and build concentration. I turned vegetarian almost. See, it was a heavy part. The pressure was huge on me… to portray him as it is. I did not want to get trolled later. Thankfully, everything turned out really well and I was really praised and showered with appreciation.

How close did you feel to Baba Lokenath?
I used to feel je onar ekta sneher haath achhe on me. It was almost like he was guiding me through the scenes. I used to feel a force that was working. I can't explain it in words.
On my commute to the studio every morning, I would often find myself surrounded by signs of him…. I would spot a store called Lokenath Stores or a bus with the words 'Joy Baba Lokenath'. After a few months of shoot, I started 'seeing him' or having a vision of him when I would close my eyes.

What kind of reactions did you get from people?
People took me for the character. They believed in me. Kids would ask me to bless them… it happened with elderly people too! I went to do a show in Kalyani in January and an old man came to me and said that Baba had named him. I was so moved. Since I had to wear a wig, I got a crew cut. Then people would ask me why did I do that!