The unlocking mantra
The actor, and global brand ambassador of Nova Eyewear pens a piece on how to ace the unlock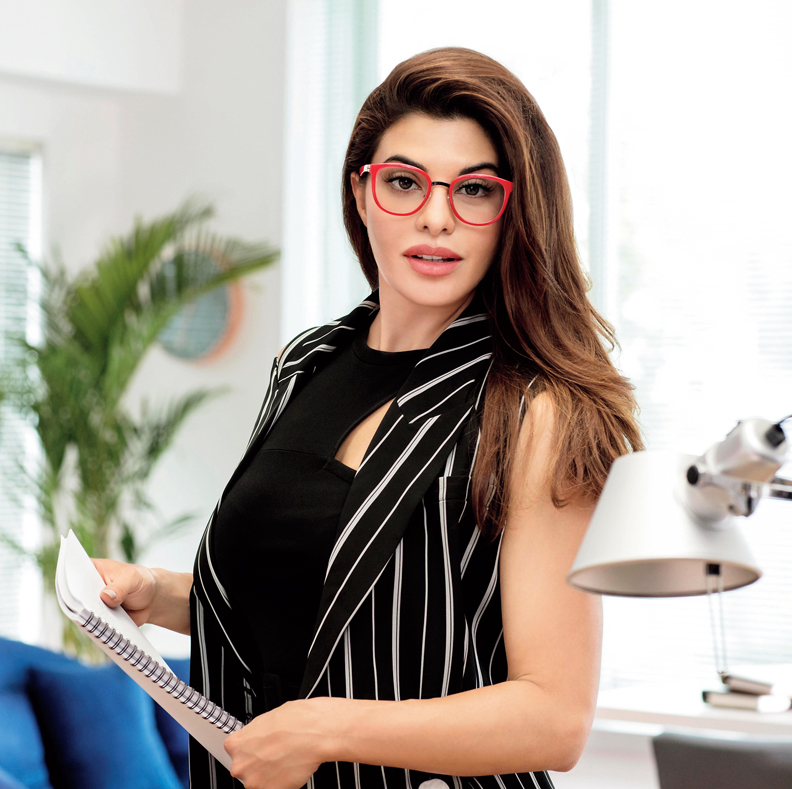 ---
---
A quick peek into Jacqueline Fernandez's Instagram page will throw up super vibrant pictures of the actress who aced the lockdown with a host of productive engagements. The global brand ambassador of Nova Eyewear pens a piece for The Telegraph on how to ace the unlock too. Over to Jacqueline:
As we enter the Unlock 1.0 phase, we need to remind ourselves it will be a gradual process. Neither you nor I have faced anything like 'Lockdown' or 'Unlock' ever before. The coronavirus pandemic has thrown before us so many 'first times'. As we unlock ourselves, we still need to be mindful of the fact that the virus is still there, we will be very much vulnerable to it if we let go of our guards.
I see people around me behaving differently, maybe because they have been subjected to prolonged lockdown and have a fear of getting infected. Also the process of adapting to the new normal is also often taking a serious toll on their body and mind. As we all crave for 'normalcy', we need to stick to some simple rules:
Maintaining social distancing does not mean disconnecting with people around you. So stay in touch through calls and messages to maintain a healthy relationship with the people who matter to you, that can surely improve mental well-being.


Setting up a daily routine and sticking to it is very important. Don't create unnecessary panic by thinking about the change the pandemic has ushered in. Rather, think about how you can adapt and make this episode in your life a productive one. Follow a new routine by engaging in useful activities (such as cleaning, cooking) or activities that offer solace to your mind (such as reading or dancing or painting). Set goals which can be achieved and try and do things which make you happy from within.


Lockdown at home has increased binge watching. People become oblivious about time lapse and the harmful effects to the eyes due to continuous exposure to digital screen. Remember practising some easy rules to keep your eyes healthy like drinking green juice every day, following 10 minutes of eye exercise, using an eye-cooling mask once or twice a week, keeping your body hydrated by having at least 3-4litres of water, using eye drops once every week to relieve dry, red or itchy eyes and never forget to wear Blumax lenses (blue light protected glasses) for protection against harmful blue lights emitted from digital devices. Do not forget to maintain minimum distance of 50-60cm between the screen and the eyes and to control the brightness level of the device.


Involve in physical activities as much as possible such as swimming, free-hand exercises or practising yoga. Physical activities rejuvenate the mind and hence you get freshness. A new you, never discovered before can emerge as the world unlocks around you. Try and learn something new during this period so that when you unlock, you have added a new skill set too.


To accept the new normal, move with the flow of life. Meditate regularly for a healthy soul and take enough healthy food to build your immunity. Cultivating a healthy food habit along with a healthy lifestyle is surely going to transform you! So welcome to Unlock 1.0.