The second season of End of the F***ing World takes you back to everything you loved about the first
Every scene in the show is a cry for help and a treat for all senses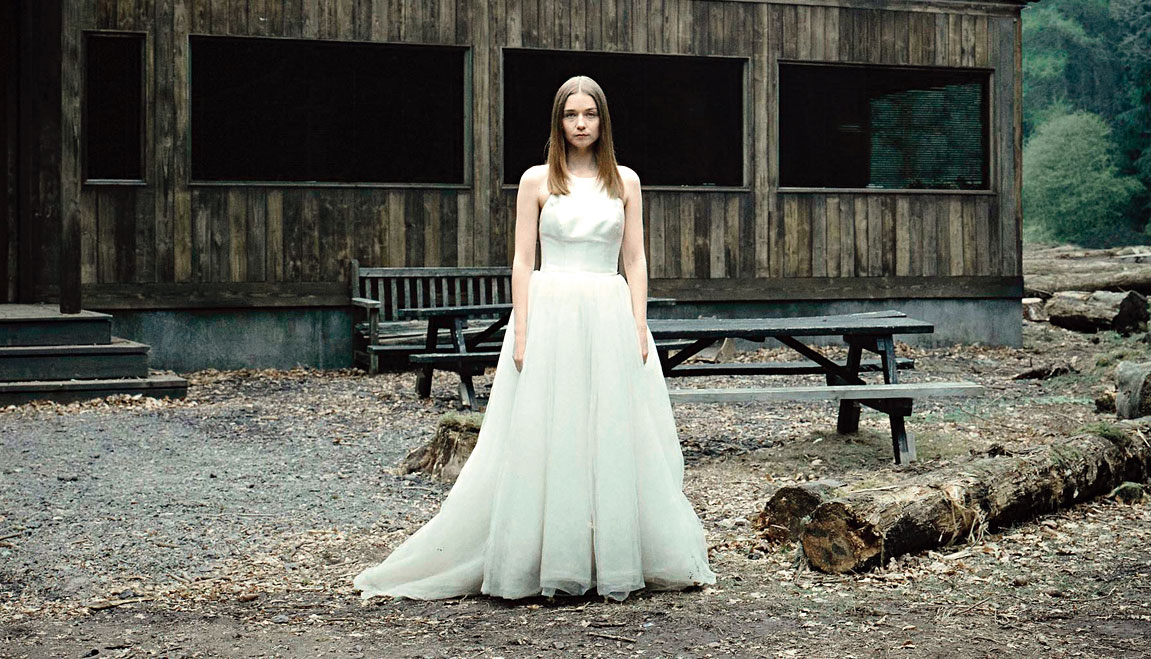 ---
|
Calcutta
|
Published 11.11.19, 02:46 PM
---
There is an inexplicable note to the song (You don't Know) How Glad I Am sung in Nancy Wilson's inviting voice that catapulted her musical career to fame in 1964 and also set the tone for the second season of the Netflix Original End of The F***ing World. All that happens in season two, happens for love — love so stimulating and obsessive that it is all-consuming. Two years have passed since the fateful course of events in the lives of Alyssa (Jessica Barden) and James (Alex Lawther), our modern-day
Thelma and Louise-esque duo who set their lives on fire (sometimes literally) in the last season of this show, the popularity of which took even Netflix by surprise.
Season one ended with James being shot by the police and a distraught Alyssa hunched over him as he slowly bleeds out. However, episode one of season two allows you to forget, if only for a brief few minutes, about them and introduces a new character Bonnie (Naomi Ackie) and her disturbed upbringing.
Season two takes off well after Charles Forsman's eponymous graphic novel ends and the cynical story of two teenagers continues to address issues like emotional baggage, psychological trauma during the formative years and the effects of post-traumatic stress disorder.
Bonnie is out there in the wild baying for Alyssa's blood because of reasons that, in a convoluted manner, take one back to love — unhealthy, obsessive, fiercely and blindingly loyal love for Clive Koch (Jonathan Aris), the ugly, manipulative professor who used to take advantage of little girls till James plunged a knife into his neck last season. Naive Bonnie mistook the professor's words and abusive actions as love and together, their torturous affair form 'Bonnie and Clive', an irony not lost on the audience. The irony is, however, multiplied because she believes it is love that is the driving force of all things good and evil. "I learnt about punishment from a young age. I learnt that it happens because of love," she says, as we watch her mother force her to eat a lipstick because she dared to hide and wear one. Bonnie, who is recently out of jail after having run over one of Clive's victims, is an unfailing force on screen with her deadpan expressions with wild fear in her eyes. In End of The F***ing World, it is the macabre that is normal.
James is alive and well and keeping a watch over Alyssa from a distance as the court of law and Alyssa's mother forbade their friendship. Throughout the season James is seen carrying his father's ashes, clinging on to the urn just as he clings on to his passionate love for Alyssa. He isn't ready for it, doesn't know how to deal with it and yet has nothing else he could possibly hold on to for warmth. Alyssa is ghost-like, going through the motions of the day with a compulsion and force that can only be construed as an escape. She has found a man, decided to get married and donned a wedding gown, wearing which, when she stands against the dark woods, she takes us back to Corpse Bride.
One can't help but notice the roughness of the skin and faint lines on James's and Alyssa's faces, done with a purpose of marking the wrath of two years and the reaction to their actions. Season two takes us through the hold-your-breath cat-and-mouse chase between Bonnie, Alyssa and James — Bonnie for Alyssa's blood, Alyssa for a sanctum that doesn't have the demons of her past, and James for love of Alyssa. One can't help but notice the similarities between the three characters who had absent parents, abandonment issues and a lack of the right kind of attention while growing up.
The romantic drawing out of tragedy on film is a far cry from what this show has to offer — tragedy which is sudden, crisp, gruesome, hurtful and harm-inducing. It is accepting tragedy at its most real form, playing out in front of you, that gives this show its edge. While hiding from a killer, you will drop something and make a loud noise; if you inadvertently shoot someone, the shot will last half a second and the realisation of the act will take hours, months and even years; if you love someone, you might just have to hear them helplessly say "It's not okay and that's just the way it is". It is acceptance of tragedy that takes away the romance from it, giving us this stellar show that found a near-perfect, hopeful ending that we all deserved. So when the end credits roll and we go back to Nancy crooning, "My love has no beginning, my love has no end", the lines suddenly find a different meaning.
Every scene in the show is a cry for help and a treat for all senses. The monotone hue and the stellar background scores mark the second season of End of The F***ing World and it is a stern reminder of why the last season had taken the world by storm.