The four women of Four More Shots Please! on their girl-power show
The show's lead cast talks about working with an all-women crew, getting to know each other and Milind Soman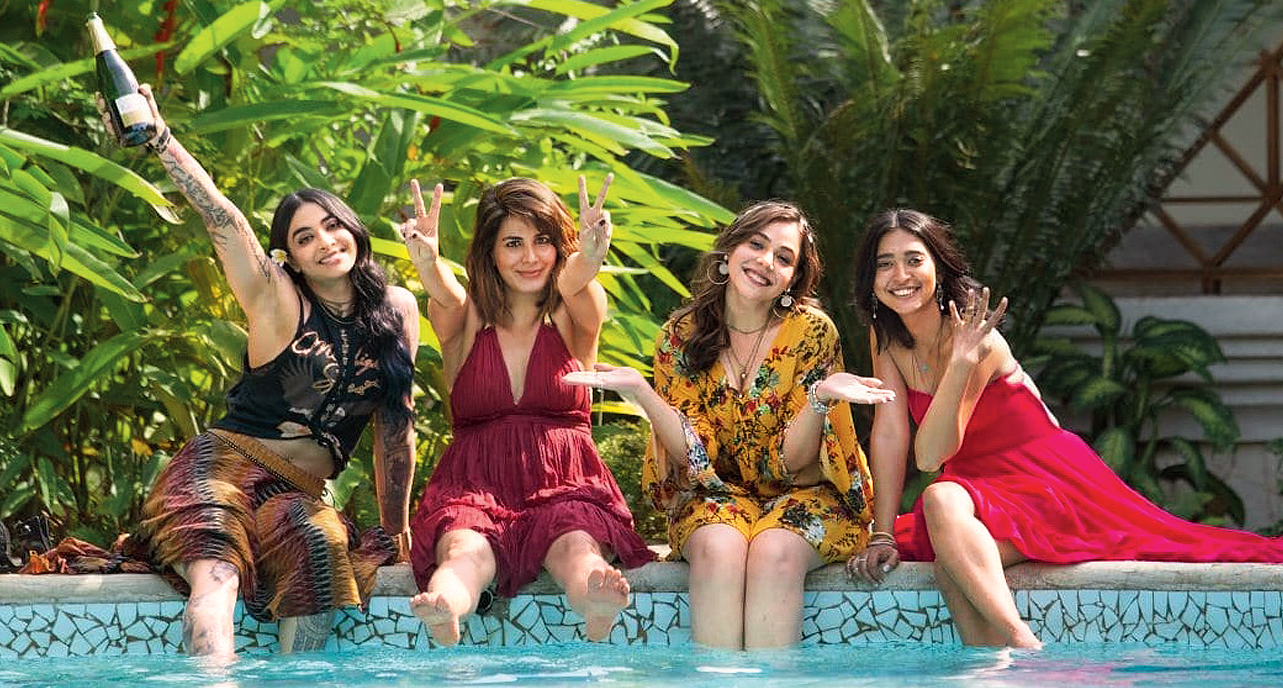 ---
---
At the heart of Amazon Prime's newest Indian offering Four More Shots Please! is friendship. The series is about four young, urban women navigating the complex nexus of relationship, work-life balance, ambitions and anxieties. And through everything, they have each other's backs. t2 sat down with the show's lead cast — Sayani Gupta, Kirti Kulhari, Bani J and Maanvi Gagroo in Mumbai recently. There were a lot of laughs and overlapping chatter as the girls talked about working with an all-women crew, getting to know each other and Milind Soman.
Tells us about who you play...
Sayani Gupta: Damini Rizvi Roy is an investigative journalist and runs a news portal. She's always seeking the truth and she's extremely independent and fierce, but also a politically correct and aware woman. There's a lot happening in her life otherwise also, which is not work related. And there, she's actually running away from the truth.
Bani J: My character, Umang Singh, is from Ludhiana. She's a personal trainer and actually runs away from everything she has in Ludhiana to live life on her own terms in the big, bad city of Mumbai.
Maanvi Gagroo: I play Siddhi Patel. She's a virgin, but she's way more than that. The only child of very rich Gujarati parents, she's the only one of the four who doesn't have a career as such. She's okay with it because she's never felt the need for it, also because that's how she's been brought up. The only ambition instilled in her by her parents is to get married to the best guy out there and to be the best wife.
Kirti Kulhari: I play Anjana Menon, a lawyer by profession and a very successful one at that. She's a single mother to a four-year-old girl, and has been divorced for some time now. Anjana is someone who tries to be perfect, as a lawyer and mother, but wanting to be perfect is the bane of her existence. Her friends take the pressure off her, and she lives vicariously through all three of them.
I hear you didn't know each other before the show. Did you click immediately when you met?
Kirti: No, not at all. We workshopped together. On the first day of the workshop, I had problems with the way Maanvi said something to me and with the way Bani was being. I thought I might not be able to get along with these girls but I thought, 'What the heck, it's acting and I'll do what I have to do'. But it's so amazing that as time passed, we organically got so close to each other. What I truly believe is the key to any relationship growing is communication, it's not like we find each other perfect. It's almost going to be a year since we all met and the bond has just grown stronger.
Sayani: I wasn't there for the workshop because I was cast last. I was super nervous, because they had all done workshops while I was just reading it at home and then going and reading it in front of everybody. But it was great and it was very hectic. We were shooting in Mukesh Mills in south Mumbai and we're all suburbanites.
Maanvi: You know how Kirti mentioned there was friction initially? I think that happened with all of us, but thankfully that purge happened right at the beginning. We all came with certain baggage and expectations of each other, which is human. Everyone had their own notions about the show as well, but once that purge happened, we all started off on a very clean slate.
From the producer downwards, there are a lot of women on the crew. Does it feel different from other sets?
Maanvi: Completely! Firstly, the noise levels are much higher.
Bani: Also, the atmosphere was quite chill. No one was conscious about who was watching. It helped in all the intimate scenes also. It was just easy.
Kirti: I always believe that whatever the atmosphere on a set, it's always representative of who's on top. It trickles down. Clearly, the credit goes to Rangita (Pritish Nandy, producer) and Ishita (Moitra, writer) for creating a pace on the set where there's openness and a sharing of views. I can't give you reasons as to why it's happened, but very magically, there were hardly any ego clashes. We left it all behind and came together towards creating something which meant a lot to all of us individually, and as a group.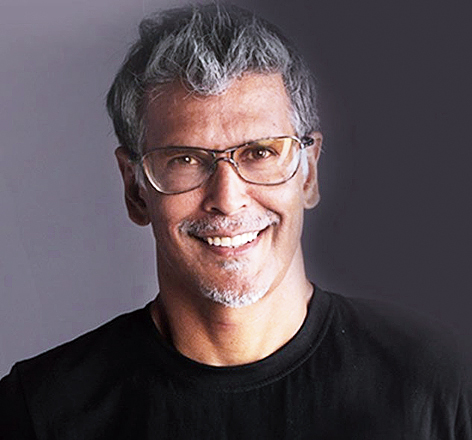 Milind Soman plays a very important part in my track and when I was told he was playing Dr. Warsi, I was like 'The rest of the show is great, the character is great but Milind Soman... wow!'
- — Sayani Gupta
From the show, the one bit that has stuck in my brain is Milind Soman walking around in his underwear. Did the rest of you also grow up....?
Maanvi: Oh my God! I've always had such a crush on him.
Bani: Of course, he's good-looking and all, but I don't really have a crush on him. He was coming for a reading and he had a scene with Sayani, but she'd just left so we read her bits. All these girls were gushing and all giggly. So they told me to read her part and there's this one line. He looked at me and said that line, and suddenly I got it!
Sayani: Milind Soman plays a very important part in my track and when I was told he was playing Dr. Warsi, I was like 'The rest of the show is great, the character is great but Milind Soman... wow!' I've also grown up, like everyone from our generation, loving him because he's really the most gorgeous man in the country. But when you meet him, he's nothing like that and I told him I wished the bubble hadn't burst. I preferred being at a distance and appreciating him. Now, because we both love rice and we both have a sweet tooth, every time we came on set there would be lots of sweets. I ordered 12 bags of sweets from Sweet Bengal one day and he took one plastic with four-five in it and asked someone to put it in his car. He eats so much sugar and still manages to look like that.