Season 2 of Out of Love sacrifice feel and subtlety for drama and thrill
Built around a family cracking irreversibly under the weight of infidelity, the TV series turned out to be immensely watchable and one of the early winners for Disney+Hotstar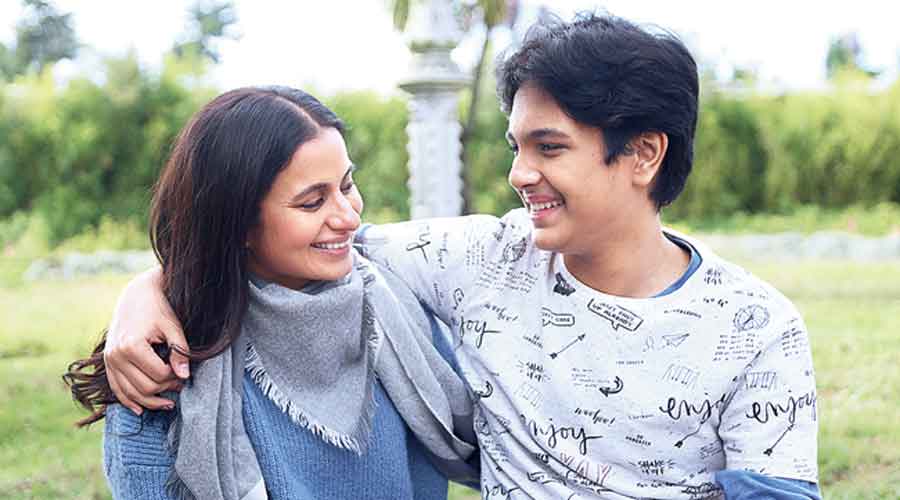 ---
Published 01.05.21, 12:11 AM
|
---
The slow-burn intensity of Season 1 of Out of Love exploded in its final episode in that incendiary dining table scene in which Meera (Rasika Dugal) not only confronts her husband Akarsh (Purab Kohli), who is cheating on her, but does so while being a dinner guest at the house of a family friend whose young daughter her 40-plus husband has been seeing. The pressure cooker-like atmosphere, carefully built over five episodes, explodes in that one powerful scene — almost as compelling as the restaurant scene that we witnessed in the opening minutes of Season 2 of Fleabag — and allows Meera, till then oscillating between anger and agony, to wrest control, even when she's at her most vulnerable. Her walk away from the dining table — one of defeat as well as of triumph — stays on with you.
Built around a family cracking irreversibly under the weight of infidelity, Out of Love turned out to be immensely watchable and one of the early winners for Disney+Hotstar, then still a streaming platform testing waters and trying to find its feet. Rasika, ably aided by Purab and a well-chosen supporting cast, powered the extremely relatable drama that examined the ugly unravelling of a seemingly happy marriage.
The good news is that Out of Love is back with Season 2. The not-so-happy news, however, is that only the first two episodes dropped yesterday, with the next three slated to release weekly. It's a move that has me flummoxed since this is a show that does fall into the category of a binge-able watch. This review too, therefore, is based on only the first two episodes provided by the platform.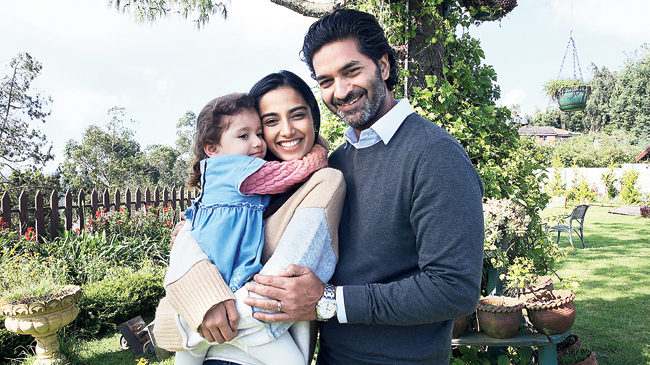 To be honest, I am not exactly a fan of what has unfolded so far in Season 2. Witnessing a change on the director's seat — Tigmanshu Dhulia and Aijaz Khan have given way to Oni Sen — the second season, from the outset, loses the searing and slow-burn, almost claustrophobic, undertone that made the first season a winner. In Season 1, the viewer felt at one with Meera as she peeled away at the layers of Akarsh's betrayal, his dark secrets spilling out one by one. You felt her anger, your heart broke with her.
Taking place three years after Akarsh has left Coonoor for Delhi, Season 2 hits the ground running (and not in a good way). Meera has more or less settled in, her life revolving around her teenaged son Abhi (Kabir Kachroo), until a series of red envelopes — that's made its way to almost everyone in town — announces that Akarsh is back for good, wife Alia (Meenakshi Chaudhary) and their baby daughter in tow. Meera's world falls apart, especially when she realises that Akarsh is out to seek revenge, and what we will probably get to witness as the show proceeds, from what the tenor of the first two episodes has been, is a game of one-upmanship and psychological warfare between the two.
Out of Love worked in its first season because it was both a relationship drama and a cautionary tale, with elements of thrill thrown in. Sen — who helmed the extremely watchable Asur last year — somehow sacrifices the subtlety of Season 1 for an all-out thriller, cramming the first two episodes with too much drama, much of which goes against the grain of the series. Meera landing up drunk at Akarsh's wedding celebration, plunging into a romantic equation with a man (Rohan, played by Vishwas Kini) she's just met, her son inexplicably turning against her overnight and that cringeworthy melodramatic scene of Meera dunking her wedding ring in a glass of acid and watching it melt away... it's a bit of a mess that we hope is somewhat redeemed by the remaining three episodes. And yes, in Rasika Dugal — who is top-notch even in scenes that aren't too convincing or even necessary — we trust.
What did you think of the first two episodes of Season 2 of Out of Love?
Tell t2@abp.in