Tanuj pads up for next innings
The actor's breakthrough came as Vayu Raghavan in Amazon Original's 'Inside Edge'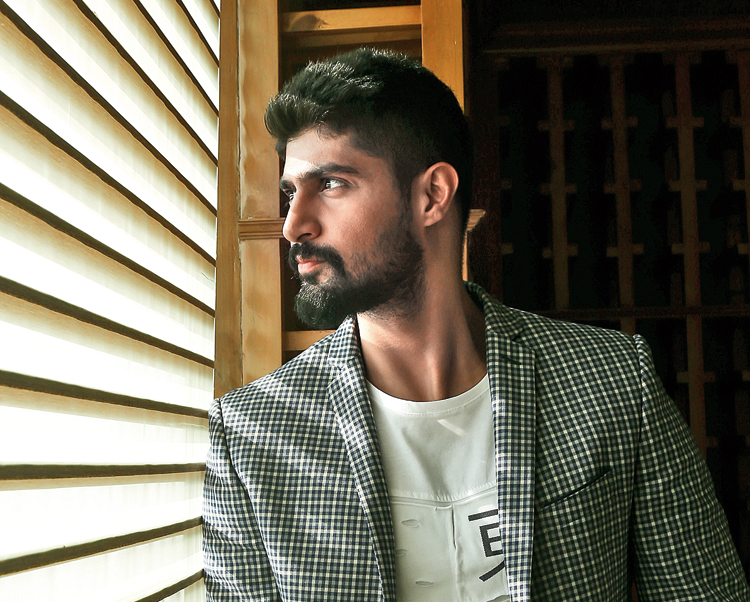 Tanuj Virwani
Courtesy: The artist
---
Published 29.11.19, 05:51 PM
|
---
Slight villainy, tad controversial, super cool and a young talent, that's Tanuj Virwani, whose breakthrough came as Vayu Raghavan in Amazon Original's Inside Edge (2017). Son of old-hand thespian Rati Agnihotri, Tanuj, who portrayed the bada** cricketer on the show, speaks to The Woods on the upcoming second season of the international Emmy nominated (best drama category) show…
Inside Edge 1 was nicely made. What bounce can we expect in Inside Edge 2?
Well first, thank you. I'm really glad that you enjoyed the first season and I can confidently assure you that you are gonna get a lot of enjoyment from the new season. I truly believe the cast, the crew, the directors, our showrunner Karan Anshuman and everyone associated with the show have put their best foot forward. Special mention to the writers who I believe are especially important in the OTT space and are our unsung heroes. They have given us some terrific material to play with. Expect further insight into the murky, behind-the-scene dealings that plague the game of cricket along with some exciting new characters. Everyone is keen to know who bhaisaab is and how he fits into the scheme of things. Trust me, you are in for one helluva ride.
Farhan Akhtar backing Inside Edge gives the series an edge. What do you think could be the USP of Inside Edge 2 other than Farhan?
The fact that Excel (Excel Media & Entertainment of Farhan Akhtar) and Amazon Prime, two massive companies, have had so much faith and belief in this show mean a lot to all of us and we have been richly rewarded last time around with an international Emmy nomination. I think the main USP of the show is that it has not one or two but many storylines moving in tandem and they converge beautifully. Major shout-out to the writers for navigating the world of Inside Edge in such an entertaining yet authentic manner. It offers something for everyone. If you are a cricket fan you'll love the level of cricket this time around. We have played the game for real, there is no VFX green-screen or visual trickery. And even if you are not a cricket fan there is plenty of drama to go around. Not to forget those last-minute cliff-hangers at the end of every episode is quite frankly I love.
Richa Chadha, Vivek Oberoi, Sanjay Suri, Sayani Gupta, Siddhanth Chaturvedi or Angad Bedi. Who would you call a friend on the set?
I'm blessed to get along with so many of the actors as well as our directors. I am congenial with all my co-stars but I feel Angad and Sid are two guys who I've got a real friendship going on with. The general vibe on set is chilled, friendly and focused.
You will be seen in Kamatipura, a controversial subject and already a talking point. What would be your role in it?
We are not making that subject to sensationalise an issue but we do want to introduce the world to that part of Mumbai. It is fascinating and though I can't speak much about the show as yet, when the time is right we can discuss it in detail.
Your mother Rati Agnihotri is an exceptional talent in cinema. What's your favourite film of your mother?
Ek Duje Ke Liye, Coolie, Tawaif are my favourites. Of the newer ones it would be Hum Tum.
Do you think such pure love stories like Ek Duje Ke Liye are not made anymore?
I have watched Ek Duje Ke Liye (1981) over 20 times, it is an absolute classic and each time I watch it I'm rooting for Vasu (played by Kamal Haasan) and Sapna (played by Rati). A truly memorable albeit tragic love story. It's sad that such stories are not made as often as they were earlier. Nowadays, I feel most films have become products, commodities. More formula-based or concept-based as opposed to character or story-based. We need to sell our films based on their artistic merit. We need films that are able to transcend the economics and business side of filmmaking. Films don't fail. It's their budgets that fail them. Also films need to be made from the heart not head. These are just my beliefs.
What about love life? Are you seeing anyone?
I have always been fiercely private and protective about my love life because it concerns not just me but another person as well and it would be unfair for her to be in the limelight only because she is associated to me. So I stay low-key whether I'm single or not. I would like to be known by the work that I do, not by the women I date.