Sushmita Sen returns to the screen as a shero in Aarya, set to stream from June 19
'I would get back home dog-tired every night and be ready the next morning to go to set again'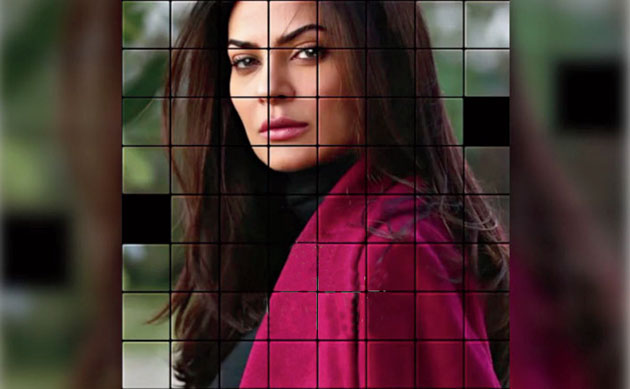 ---
---
The story of Neerja Bhanot, the courageous flight purser who lay down her life in the line of duty, had been bubbling inside Ram Madhvani for more than a decade before he brought it alive in Neerja, one of the most poignant and powerful films of the decade gone by.
Now Madhvani, who has earned his stripes in storytelling in the ad world, is set to bring to fruition yet another shero story that's been with him for nine years. Aarya — starring Sushmita Sen in the title role, in what is her comeback vehicle — will bring to the fore a mother who is forced to pull out all stops and dive deep into the world of crime and criminals, all with a singular purpose: to save her family.
Aarya, that also brings back yet another forgotten face of the '90s — Chandrachur Singh — stars Sikander Kher and Namit Das and will stream on Disney+Hotstar, as part of their Hotstar Specials portfolio, from June 19.
"Aarya is Sushmita Sen… there is no other way to put it. This story was with me for nine years and she walked into my life one day and with childlike enthusiasm and excitement said, 'Yes, I want to do this!' Aarya is everything that Sushmita is," said Ram Madhvani at the launch of the show's trailer on Friday, which given the times we are living in, was done over a video call. Also present at the virtual launch, apart from the show's principal actors led by Sushmita, were co-director Vinod Rawat and showrunner Sandeep Modi.
Sushmita, last seen on screen in the 2015 Bengali film Nirbaak directed by Srijit Mukherji, frontlines the series. If the trailer — which shows her Aarya kick ass as she plunges into a grimy international drug racket when her husband (played by Chandrachur) is shot after a deal goes awry — is anything to go by, this is a part tailor-made for the 44-year-old stunner, requiring both physical agility and emotional depth.
"This is a project that, after many, many years, made me feel alive as an actor. I would get back home dog-tired every night and be ready the next morning to go to set again. I haven't felt this driven and inspired in a very long time," said Sushmita.
"I am so emotional seeing the trailer today. When I met Ram Madhvani for the first time, and he told me about Aarya, I fell in love with her. I knew that no one but Ram could make this… nine years of passionate belief in something…. I would have begged to be a part of this, it's as simple as that. It's an honour that he allowed me to be Aarya," she continued in her inimitable style.
Aarya has its roots in the Dutch web series Penoza, but has been reworked and contextualised to appeal to Indian audiences. "When we started this journey, we had three words in our heads: 'crime', 'family', 'drama'. But Ram said that we actually needed to look at it as 'family', 'crime', 'drama'. The family is at the forefront. The crime is only incidental," said showrunner Sandeep Modi.
For Sushmita, it was also the "liberty" of playing a woman of courage in the way she wanted to play her is what hooked her to Aarya. "This was a very democratic set. I was asked one day that how do I see Aarya and I blurted out 'Through her gymnast rings'. And they changed it in a split second, and that's what you see Aarya's first shot as… on her gymnast rings," said Sushmita.
Chandrachur Singh, many kilos heavier and looking nothing like the man in films like Maachis and Josh, is overwhelmed at making a comeback to acting with this project. "When I was approached for Aarya, I felt it was the right vehicle to come back with. I got a very positive vibe and the team felt right to work with. I am an instinctive person and I signed on and I am glad I did," said Chandrachur.
An interesting trivia revealed by the actor at the launch: Chandrachur was his co-star Sikander Kher's teacher at Doon School in Dehradun a few decades ago. Kher, who had everyone at the launch in splits with his jokes, plays a man called Daulat in the series while Namit Das's Jawahar is a negative character.
The intriguing concept apart, what's interesting about Aarya is that a large part of the post-production work was done during the lockdown. The actors even had to dub their lines at home. There were some interesting stories shared about how some of them had to huddle inside their cupboards to dub so that they could keep out the ambient noise or "time" their dubbing sessions in between the loud barking of dogs and the cooing of birds outside.
"This was a totally new experience for us, and exciting too. I don't know if I will ever be able to dub the traditional way again," laughed Sushmita.