Suman Ghosh on his film 'Searching for "happiness"', a gift for his daughter Maya
'She is seven years old… I always wanted to do something for her'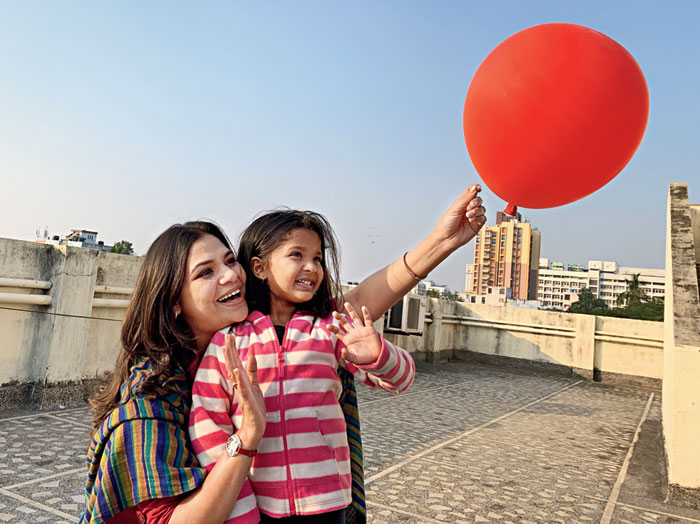 Sudipta and her daughter Shahida
The Telegraph
---
Published 23.01.20, 01:42 PM
|
---
Suman Ghosh has wrapped up the shoot of a new film called Searching for 'Happiness'. "The film is a very personal project, and it is for my daughter Maya," says Suman. The Telegraph chats...
Secret project
Throughout my career I have done secret projects like Shyamal Uncle Turns Off the Lights. They are experimental projects. I went to Busan for the first time with Shyamal Uncle.... That film introduced me to the international circuit. Searching for 'Happiness' is a very personal project, and it is for my daughter Maya. She is seven years old… I always wanted to do something for her. Last year, an incident happened on a Sunday. She got a balloon and drew a smiley on it. We live on the 18th floor (in Miami). The sisters (Maya and Leela) took the balloon out to the balcony.
Soon they rushed back and looked out of the window. On being asked, Maya said that she was searching for 'happiness'. I was quite surprised by the loaded statement from Maya. Then I got to know that she has named the balloon 'happiness'. She wants to spread happiness across the world… that's why they let it go. What will happen to her 'happiness' then? I found the thought so interesting. It is a metaphorical statement. For her, there is a precise definition for 'happiness'. That was the seed of my idea. Since I was coming to Calcutta, it came to my mind that I can make it into a project where I take the story forward.
The story
A four-year-old girl (played by Sudipta Chakraborty's daughter Shahida) goes out of the house unknowingly… the mother (played by Sudipta Chakraborty) does not know about it… and the girl goes around the streets of Calcutta in search of 'happiness'. The film is about a few journeys… one is of the little girl; the other is of the mother who finds out that the girl is missing. She hits the streets searching for the girl, who is in search of 'happiness'. However, after a while the girl forgets what is it she is searching for… she is enjoying herself. She interacts with four-five characters on the streets.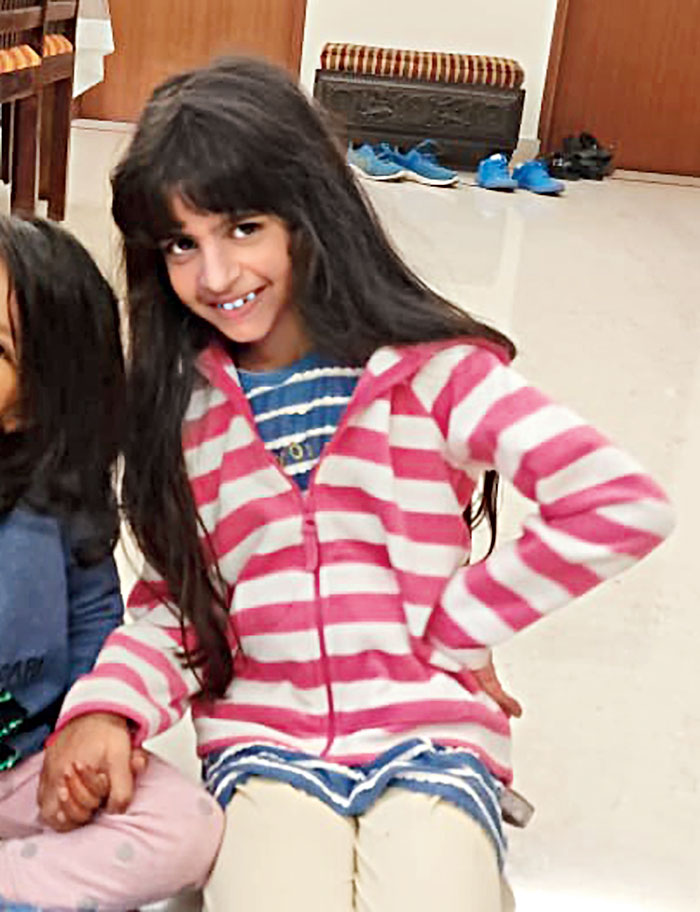 The shoot
We shot it in a very candid manner. Apart from Sudipta and the girl there are no proper actors in the film. We shot it completely surreptitiously with two GoPro cameras. In fact, I did not even know the day before the shoot whether I'll be able to do the film. It was a such a bizarre plan. I did not have a script. I had a rough structure of the kid's journey.
The film is produced and directed by me, which is why it is a very emotional and personal film. It is a gift to my daughter. We make a philosophical larger comment in the film about how we elders are all searching for 'happiness' whereas the kid has a precise meaning.
I got such authentic scenes while shooting. People on the streets actually thought Sudipta was searching for her kid and helped her out in her search. Sudipta was acting; but the others were not. Once the scene got over, we met the people and told them about the shoot and apologised on occasions.
The format
I always wanted to do a film like this. I had a rough narrative in my mind. The film emerged while we were shooting. I did not know the kind of acting that I would get… and that was the kick for me. I shot Basu Poribaar with Soumik Halder, which was a grand project. And this film was bang opposite. He did not know where the kid will go. He and his assistant Animesh were so good in executing the shoot. And I needed Soumik's experience.
Sudipta is constantly referred to as one of the best actresses. An actress like her is such a rarity. I wanted to do a film where she is the lead. It was a very different acting experience. I am very excited about the film.
Key differences between Bombay and Bengal's film scene
The producer's role is so important in Bombay whereas it is relegated to being mostly a financier in Bengal. Of course, there are exceptions.
I wanted to work with Drishyam Films, given the classic films they had produced in the last five years. The feedback I got from Manish (Mundra of Drishyam Films) was often ruthless, which I liked so much. I love criticism and I hate the culture of yes men genuinely from the core of my heart. Manish would always come up with so many intelligent suggestions about scripts and characters. I got to know what a true producer's role was. It was a learning process for me… and that's how I ideally like to work.
In Calcutta, professionals should be hired to assess whether a script is good enough and figure out the viability of a project. There should be some checks and balances as to whether a script is worthy or not.
Content development is such an important part of a film. There is a huge need for script mentors and writers in Calcutta. Grooming and nurturing writers is really important. One should focus on content development. At times I feel a Bengali film has a nice idea… but falters in execution. Not enough time and thought are put into the film. The time and thought given to a Hindi film is amazing. We don't get that here. The pressure builds on a director here when the film is announced even when the script is not ready. Then they have to finish shooting in 15 days. I understand it is very easy to criticise from the outside. But I am saying it as an independent viewer. It is a vicious cycle. Ideally, more time should be spent on developing content for Bengali films. The scriptwriters are really held in high regard in Bombay. The amount of money given to Bengali scriptwriters is abominable. You need to attract people to scriptwriting; otherwise why would they come?