Stories to be told
You read it and feel like you're globe-trotting and rubbing shoulders with the rich and the famous from LA to Spain with stopovers at West End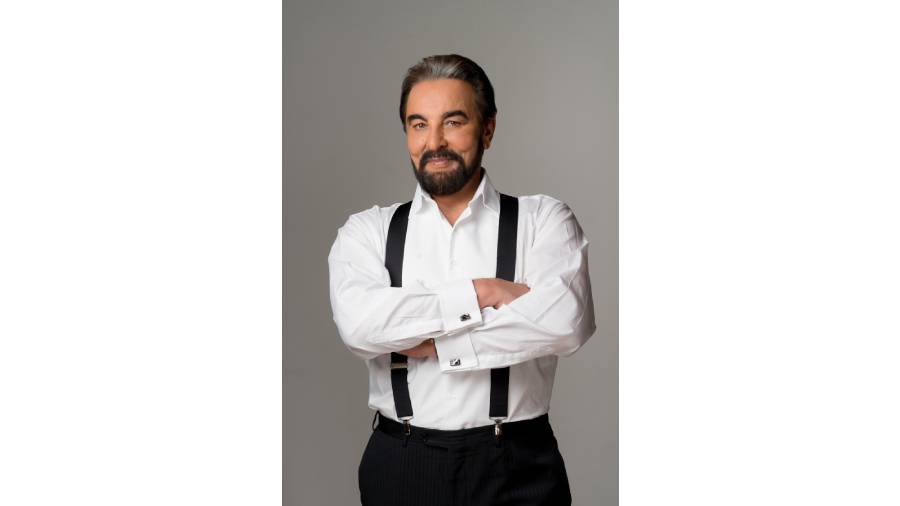 ---
Published 26.09.21, 12:37 AM
|
---
Okay, so I wore a sari to this event last week. When Kabir Bedi requested me to host a session on his new book, Stories I Must Tell, for a ladies' gathering in the afternoon, I chose an off-white and green cotton sari that seemed appropriate for the hour and the audience. Only, it turned out that in a sea of pant-suits and midis, I was the only one in a sari. Clearly, the sari is not the favourite wear of most urban women today. But fortunately, this was at the Marriott in Mumbai and not Aquila in Delhi. So I wasn't turfed out as not smart-casual.
Kabir is the kind of guy you can set your watch to. And so he reached the venue bang on time, making me recall his favourite line that it doesn't pay to be punctual because nobody's there to appreciate it. Luckily for him, the ladies of the Rotary Club eagerly awaited his arrival and by the time I reached swishing my pallu, he'd smiled for dozens of selfies and signed many more copies of his book.
It was easy introducing him to the audience. There are a few tall, bearded and handsome men. There are some who're famous, some who're spiritual, a few who're compassionate, some who are reliable, some who have a sense of humour, some who speak well, and some who write well. To find all these traits in one man was an impossibility but we had the impossible with us that afternoon and we called him Kabir Bedi.
I threw in another unique quality about him. Most men call it a day at age 70. But guess what Kabir Bedi did on his 70th birthday? He got married, yet again.
"For the fourth time," he confirmed with a smile. And added that if, God forbid, this marriage too didn't work out for any reason, he would call it a day. "No more marriages for me," he announced. 
It seems the publishers of his book had brought in a writer to help Kabir with the task of documenting his life through short stories. But, he revealed, nobody could sound like him. So Kabir decided to pen it himself — he hasn't used any ghostwriters.
For about six months, two celebrity autobiographies have been seeing a series of launches and discussions with the ever-hungry media feeding off stories from the books and headlining them like scoops. But they are two very different books. Stories I Must Tell: The Emotional Life of an Actor is a tumultuous trip around the world. You read it and feel like you're globe-trotting and rubbing shoulders with the rich and the famous from LA to Spain with stopovers at West End. Kabir recounts the discomfiting choices he's had to make — like exiting Gina Lollobrigida's dinner to follow his miffed girlfriend Parveen Babi. But the book is typically Kabir — even as he touches on first wife Protima's proclivity for publicity, her tendency to fib her way through life or on Parveen's fragile and disintegrating mental condition, he handles the truth like a gentleman shielding his woman from a harsh reality.
But Protima did revel in headlines. She would tell me at quite a few parties, "Don't go home. I'm going to remove my top at midnight."
By its very title, the other book, Sach Kahun Toh by Neena Gupta, is completely desi, hovering between Delhi and Mumbai. After the way Nawazuddin Siddiqui's memoir was yanked off the shelves for its salacious openness, the legal team of Neena's publishers must've warned her against naming the real people in her stories. Therefore, although we were witness to Neena and actor Aloknath being a couple when they arrived in Mumbai, he is discreetly referred to as "Sachin" in her book.
Meanwhile, there's another celebrity autobiography that's ready for publication in 2022. Ameen Sayani, 88, the man with the golden voice, has spent the pandemic months penning the milestones of his life. From his happy marriage to Rama, a Kashmiri Pandit, to all the anecdotes behind his hit parade, My Musical March is the book that should turn into a biopic.