Srijit Mukherji's Autograph turns 10 today
The Telegraph looks back on some memorable moments from the film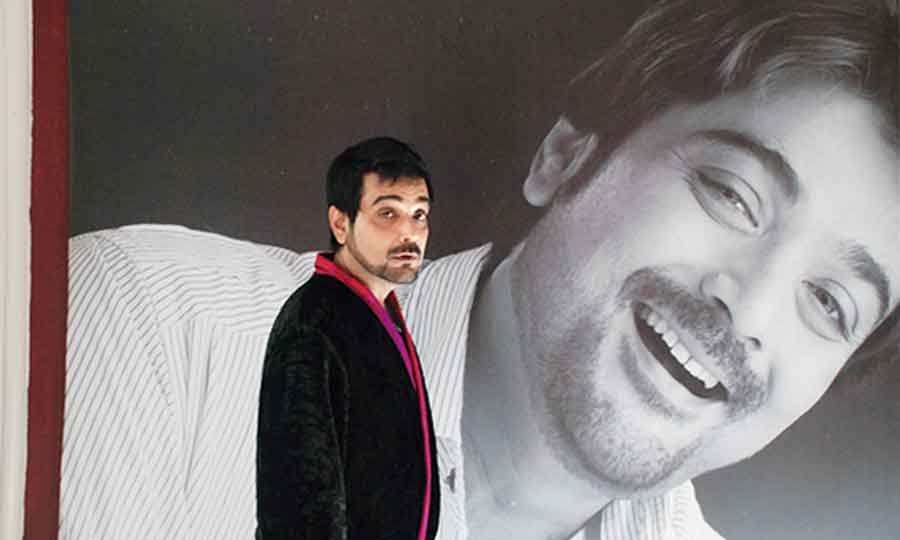 ---
---
The shot of superstar Arun Chatterjee (Prosenjit) doing push-ups and being informed about a meeting. We don't see his face yet. He goes on to have his breakfast and the shot rests on the back of Arun's head, which reminds us of the opening credit sequence of Satyajit Ray's Nayak (the film is a tribute to Nayak). The meeting gives an insight into the dynamics of the Bengali film industry and how the stars, directors and producers view and gauge the outcome of a successful film. We first catch a glimpse of Arun as he turns around with the words, "Relax, my friend, relax. One has to do what one has to do". The conversation reveals a star, who is sure of himself and is willing to try out new things, take on challenges and risks... that's when he gets intrigued by the script of a new director. "I am here, isn't that enough?" he assures the two people in front of him. Arun wants to prove a point about his star power — that he can make a film work and not rely on others.

• The scene of that new film-maker, Shubho (Indraneil Sengupta) on his way home from the meeting. When the taxi stops at a red light and a kid approaches him for alms, he pats the kid lightly on the cheek and is generous with the contribution. He seems to be sensitive, caring, kind.

• Leitmotifs play a crucial role in Autograph. This same moment in the taxi with Shubho comes back later in the film to underline a complete change in his character. The second time he rolls up the window and looks away. Arun's ID card from his film institute appears in two key moments in the film. Apart from triggering memories, the scenes with the ID card underscore the innocence, integrity and moral core of two characters — Arun and Srinandita (Nandana Sen) — at different junctures of the film. Also, the reference to 'soothsayer' comes at different points in the film... once on the cover of Asterix and the Soothsayer and in the play.

• The first meeting between Arun and Shubho is poignant and tinged with humour. In his excitement of meeting him for the first time, Shubho blurts out, "Sir I have been dreaming about you for a long time," to which Arun, who was having an apple, turns and exclaims, "What?!" Arun asks him to relax. "Have an apple," he offers. "You are not merely a star but a brilliant actor. It is my dream to work with you," says Shubho. Midway, Arun gets a call and says into the phone, "Hello, Srijit," and gets up and leaves!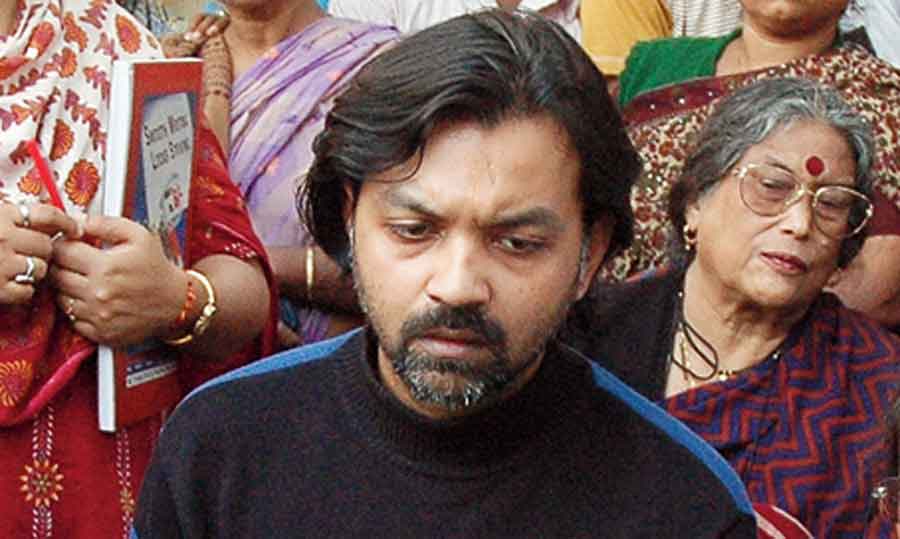 • The sequence where Arun tests Shubho by saying that he'll change the climax and put in item numbers. Shubho wants to remake Nayak but he has no producer, no experience of fiction direction, no shooting unit. But he knows he can pull it off with experienced technicians. Arun admires his stubbornness, ambition, confidence... which is why he decides to test him. Shubho says, "No." He won't compromise.

• Two people walk by carrying Dev's Challenge poster even as Shubho and a producer carry on a conversation. Visually, the word 'challenge' is there to comment on the scene. "The producer was giving a challenge to Indraneil's character. At that time Dev and Challenge nibi na sala happened in a very very big way... he had exploded onto the scene. That explosion I wanted to use in the film. Dev for long has been the face of Bangla mainstream cinema. I wanted to use that symbolism," was how Srijit had explained it to The Telegraph four years ago.

• The night sequence at the dhaba where Arun shows Srinandita his old ID card and says that he was feeling nervous while the photograph was being taken. She keeps the card. "I know the stories of every glass, radio and stone here," says Arun. "Do you miss yourself, Arun Chatterjee?" asks Srinandita. That dhaba forms the setting for the final sequence of Autograph.
• The scene between an young Arun and his mentor Ranjanda (Rudraprasad Sengupta), who is erudite, idealistic, orthodox, on stage. "Why don't you strengthen your base, concentrate on theatre, grow as an actor first," tells Ranjanda to Arun. "Money is important as well," says the young Arun. "Don't sell out Arun," Ranjanda reminds him.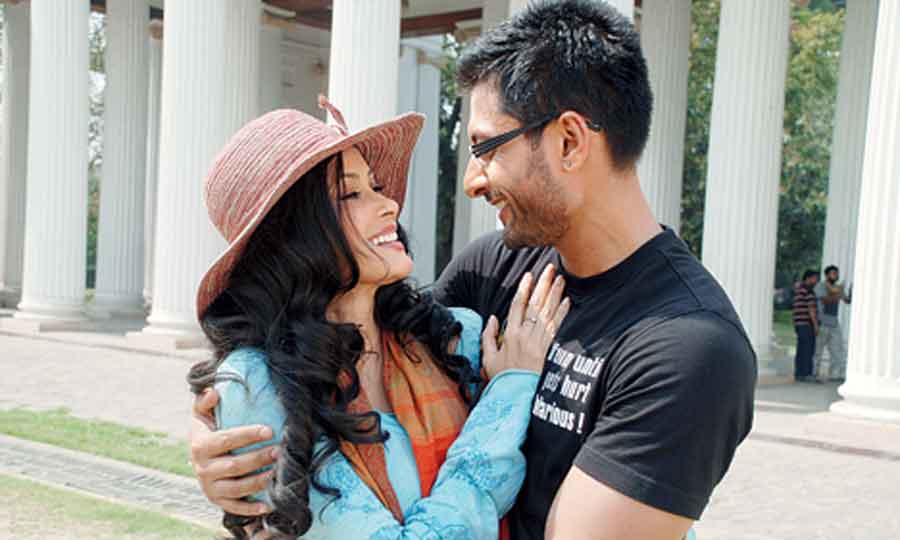 • Arun's "confession scene" where he pours his heart out. He is drunk and vulnerable. When Srinandita refuses to go out with him, Arun says, "I don't care... Ami Arun Chatterjee, ami industry. I decide everything, get that?" The irony of the situation hits home. "Arun Chatterjee, industry," he says these words again, almost to reassure himself. His eyelids droop, his speech slightly slurred. Arun is in pain; he is not sure about his feelings for a girl. But he wanted to win her over since he hates losing. "Why did I do this? Just for the chase? Your hero is not a hero after all," he says. "When a human being has the courage to admit he is wrong, he is the greatest hero of all," says Srinandita.

• The devastating moment when Shubho tells Srinandita the tape with Arun's "confession" will be telecast. She leaves him. As the tape plays out on a television channel, Srinandita tries to tell Arun — who has switched on the TV by then — that it got leaked. Arun is speechless, shocked, stunned into silence, and the camera zooms in on his eyes and captures the tears.... "I can clearly see," he says, feeling betrayed. The song Amake amar moto thakte dao comes on as snapshots of broken lives unfurl on screen.

• The stupefied expression on Shubho's face when Arun says that he is scrapping his Aajker Nayok. A tracking shot closes in on Arun who coolly tells Shubho, "Unlike you, I will not sell myself to sell the film.... My soul has never gone up for auction."