Sonnalli & the Moms
Jai Mummy Di actress speaks on reuniting with Sunny Singh & forging new equations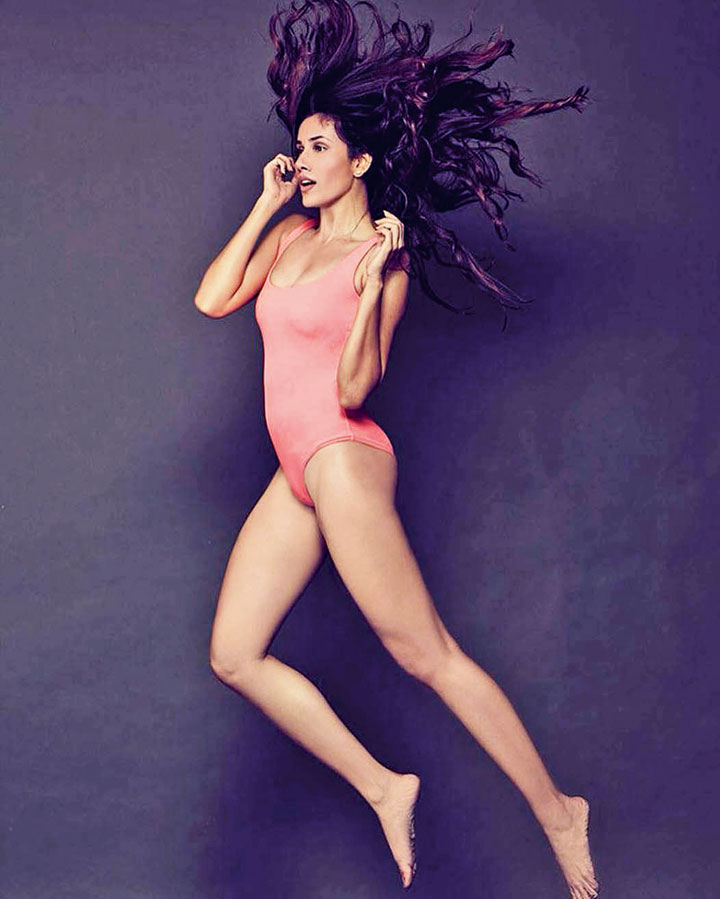 ---
|
Calcutta
|
Published 12.01.20, 05:48 PM
---
Sonnalli Seygall, who romanced Sunny Singh in the hit Pyaar Ka Punchnama 2, reunites with him for Jai Mummy Di releasing this Friday. Written and directed by Navjot Gulati, the film shows how conflicting relationship between two mothers (Supriya Pathak and Poonam Dhillon) end up creating problems for their children. Excerpts from a chat with Sonnalli.
You've romanced Sunny before in Pyaar Ka Punchnama 2. How's it pairing up with him again?
When Jai Mummy Di was announced, the kind of love we got really took me by surprise. It's always amazing to be back working with him, for the simple fact that I have a certain level of comfort factor with him. Apart from the two films, we have been friends for five or six years now. That kind of translates on screen.

So, the off-screen friendship made it easier to romance him on screen?

I don't know if it makes it easier but it definitely makes it more enjoyable to shoot the entire film. Of course we are actors and we are trained to perform in any scenario and with any person, but if you have a comfortable and friendly equation, it's more peaceful.

What is Jai Mummy Di about and what can the audience expect out if it?

It talks about how something very trivial between your families — in this case, between your mothers — can become a big issue for the lovers. It's a very light film. There is no major issue or big animosity that won't make the lovers meet. It's a very slice-of-life, real sort of a film where, in a comical way, the mothers don't want their children to be together because they hate each other. The way it is handled is very relatable. Whether it is the mummies or their children, everyone will relate to the film and the situations. Especially in the North, I think every child and their mother will relate to it (laughs).
Did you face any challenges while shooting the film in Ghaziabad?
We didn't face many challenges apart from the heat! We shot in peak summer and it was really difficult to shoot at that point. The sun was very harsh and was really hot. But apart from that, there weren't many challenges. All my films have been shot in Delhi and every time I shoot there, I get a lot of love from the fans.

How was it acting with veterans like Supriya Pathak and Poonam Dhillon?

It has been amazing shooting with Poonam ma'am and Supriya ma'am. Before we started shooting, when we found out that these are the actors playing our mothers, I was really excited. I met Poonamji for the first time for a reading at her house and I was really cautious about how she's going to be as a person. I must say, I was so comfortable and she was such a pleasure to work with. She is so attentive as an actor and a great performer. I had a very friendly equation with her. I feel that somewhere that translates on screen. We also have a lot of common interests like we are both coffee lovers. I'd get different kinds of coffee and make it for her. I kind of partied with her and she's great fun to be with. Supriya ma'am (playing Sunny's mother) on the other hand was a little more formal, also because of the equation I share with her on screen. I chatted with her about her favourite shows and it was amazing.