Sonam K. Ahuja on The Zoya Factor, superstitions and why she wants her work to speak for itself
The Zoya Factor is a story that Sonam's wanted to bring to screen for a long time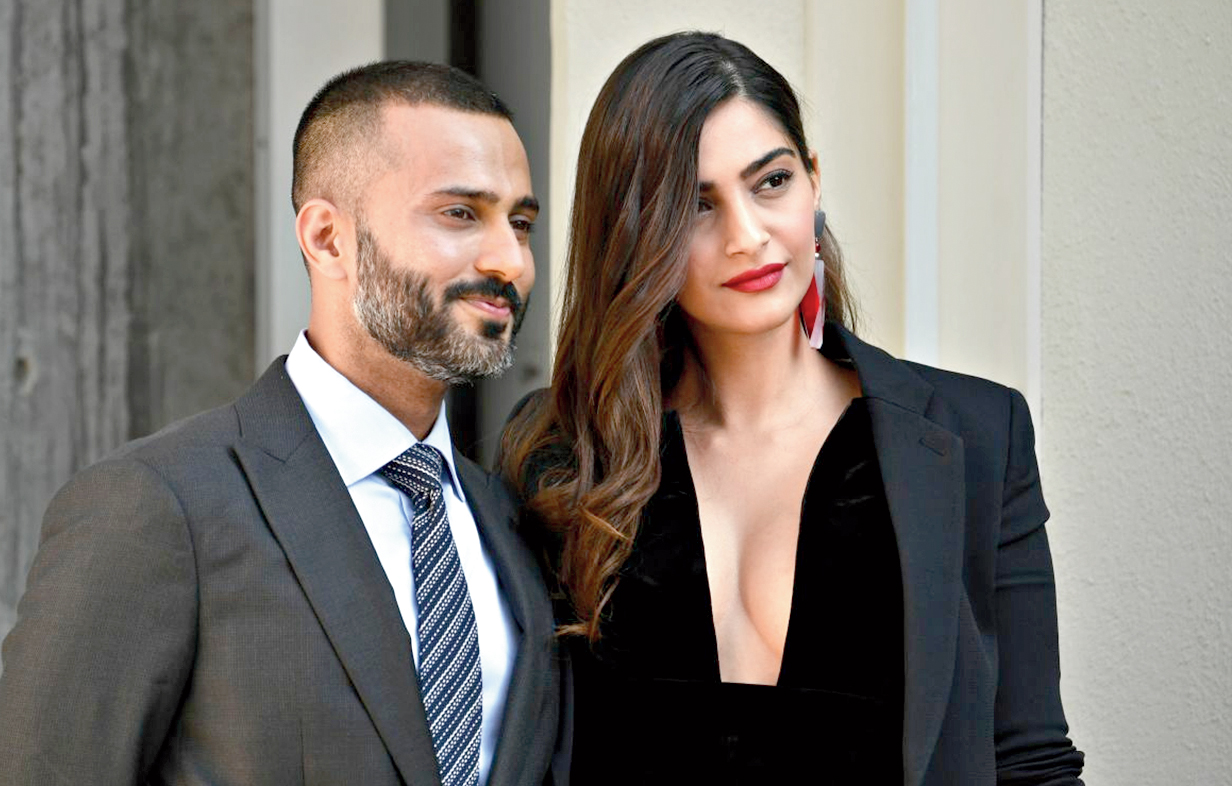 ---
---
It's a rainy evening in Mumbai and Sonam K. Ahuja is battling a cold. That she's sitting in a freezing banquet room at the JW Marriott hotel doesn't help. It takes just three little words to perk her up — The Zoya Factor. Based on the eponymous book by Anuja Chauhan, this is Sonam's Friday film and a story that she's wanted to bring to screen for a long time. Directed by Abhishek Sharma and co-starring Malayalam superstar Dulquer Salmaan, the film has Sonam playing Zoya Solanki, a young advertising executive who accidentally becomes the lucky charm for the Indian cricket team. We chatted about her love for books, superstitions and what it takes to maintain a long-distance marriage.
Do you remember when you read this book?
I think eight years ago, when it first came out. I think I read about it in the recommendations section of some magazine, not sure which one. I thought it was a really sweet story and wanted to option it, but it was already bought. So, I ended up buying Battle for Bittora (also written by Anuja Chauhan). I remember getting in touch with Anuja and meeting her at the Jaipur Lit Fest. I then ended up launching Those Pricey Thakur Girls for her, so it's been a long association.
Anuja mentioned that the first time you met, it was with all her books, all looking well read, and you asked for all of them to be signed. Is that something you do often?
(Laughs) Yeah. I have Sea of Poppies (by Amitav Ghosh) signed, and a couple of others. Sometimes, I've met the author and at other times, I've just bought signed copies. I like writers a lot. I love libraries too. There aren't too many left any more because of obvious reasons, but I like reading.
What's happening with Battle for Bittora?
The script is ready and casting is in progress. Pradyuman (Singh), who's written the script for The Zoya Factor, has done this one as well.
A lot of actors talk about a set routine or things they do before the start of a film or on the day of release. Do you have any of these?
I leave the city or the country when a film releases. I just don't like being in Bombay. I book a shoot or a holiday. I don't know if it has anything to do with luck or me wanting to run away from the situation. At the end of the day, I've been born and brought up in India, so there are a lot of pujas and things I do, like saying 'Om namah Shivaay' before I travel. There's no set routine or superstitions though, like putting lipstick on my upper lip before my lower one. I do believe in astrology though and I read what a Gemini is up to.
Who from your family is the most superstitious?
My mom (Sunita) and I. I believe in the mystical and all of these things. There's a reason the world is rotating and revolving — it's magical. I believe there's magic everywhere, there is science also but it has to start somewhere. Even evolution started somewhere.
In a recent video you did for Vogue, you talked about your pimples, and posted on Instagram about the painful eczema. Why did you do that?
I think it's really important for girls with a platform like mine to tell young girls (and boys) out there that we're not perfect. That our lives aren't perpetually filtered. We cannot be constantly showing our best side, it leads to girls thinking that they're not good enough. It's important to show your face with a pimple on it or with the scar of a pimple, which is what I did for Vogue, to show people my dark circles and to tell people I have horrendous eczema all over my body. It's important to showcase that I'm not 100 per cent perfect physically all the time. I've written a couple of articles about it, spoken about it often.
There are a lot of body image issues and self-image issues that girls are going through because of how rampant social media has become... in terms of projecting unrealistic standards for girls to live up to or even boys for that matter. That doesn't mean I'd be unhealthy and eat five burgers, that's not what I'm saying. I believe in exercising, keeping fit and eating the right things. My dad (Anil Kapoor) is the biggest advocate of it and my husband (Anand Ahuja), too, really believes in healthy living.
When Nike recently put up (picture of) a plus-sized girl wearing workout clothes, they faced a lot of backlash for setting unhealthy standards for girls. But there are girls who are a certain body size and may be healthier than some of the skinnier girls. The important thing is to be the best and healthiest version of yourself and to have realistic beauty standards. People come in all shapes and sizes and all colours, with all kinds of skin types and all kinds of hair. It's good to show that kind of diversity on social media, so I try my best to do that.
You recently faced some backlash online. And, I believe you've decided that you won't comment on social or political matters any more...
That's what I've done. I feel like I am held responsible in ways that aren't my responsibility. I'd rather speak through my work now because anybody and everybody is on social media and they say whatever they feel like. A lot of the media is also irresponsible in how they pick it up and the kind of news they spread. It's not my responsibility any more and I don't want it to be because I don't want it to affect my friends and family. I don't want them to face this kind of negativity because of something I've said.
Do you think it's got worse in the last few years?
Yeah, because of Twitter and Instagram. I'd rather just talk about lipsticks now! (Laughs) Whatever I have to say, I will through my films or I'll do my social work on the side. I'm not going to comment on any issue again and I'm not going to answer the questions that people ask me even if they want me to answer them.
Let's talk about happier things. How's married life treating you?
It's amazing. I love being married and I love talking about that. My husband is incredible, very supportive, progressive, evolved and very like-minded. And very good-looking! (Laughs) That's all I can ask for.
But does it get harder with your work schedules and travel?
Fortunately, the world is very small now. And flights, even though they're bad for the environment, are very easy to take. With Facetime and all that, it's easy to be in a long-distance relationship. But you want to be next to each other, wake up and go to sleep in the same bed. So, it's very stabilising to be with someone who you love unconditionally and who loves you back.
Has something changed in your lifestyle?
I live between three cities, and that's not easy. But I'm never bored, traveling a lot which I love, and I never knew that I'd fall in love with Delhi. I also never thought I'd find the kind of freedom that I found in London. It's very freeing to be able to do your own thing, walk everywhere and have your own space — I haven't had that since I was 17, because I joined the film industry at a very young age. I've never been anonymous and I get that living in Notting Hill.
There were rumours about you moving out of Mumbai completely...
Not completely. I will always live between London, Delhi and Mumbai. I have a home in each place and it works out... I'm very lucky.
You haven't made any film announcements. What's the rest of the year looking like?
I've signed a couple of films but can't discuss them. I finish The Zoya Factor, then I'm not working till next year. I have had two releases this year. I think I need a break.