Sonakshi Sinha yanks herself out of her comfort zone with Khandaani Shafakhana
'I still won't kiss on screen, so anything to do with sex just doesn't seem like me', she says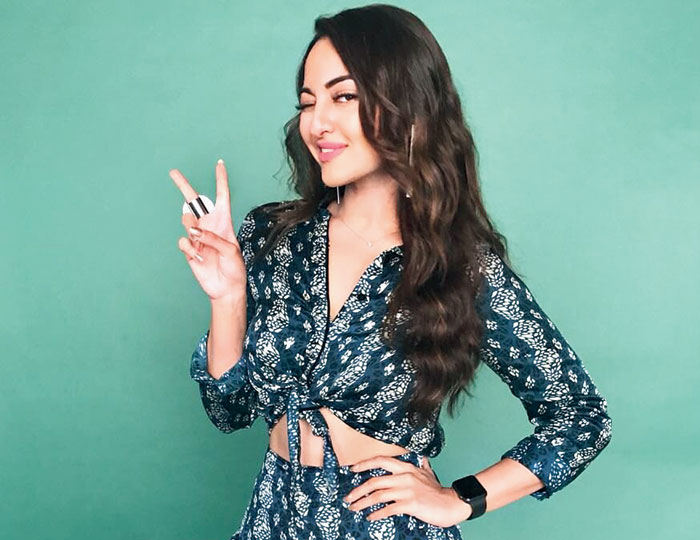 Sonakshi Sinha
Telegraph picture
---
Published 28.07.19, 01:18 PM
|
---
She has a busy couple of months coming up, but for now, all of Sonakshi Sinha's attention is focused on Khandaani Shafakhana, a comedy that has her playing a character who inherits a sex clinic. The Telegraph met the actress recently in the office of producer T-Series in Mumbai for a quick chat about taboos around sex, the joy of being directed by a woman and becoming Dabangg's Rajjo once again.
It's an unusual title. Had you even heard of a 'shafakhana' before this film came your way?
(Laughs) It is, isn't it? I had no idea what shafakhana meant but figured that it's shafa and dawakhana, because my Hindi is good. I had never heard a title like this for a film before.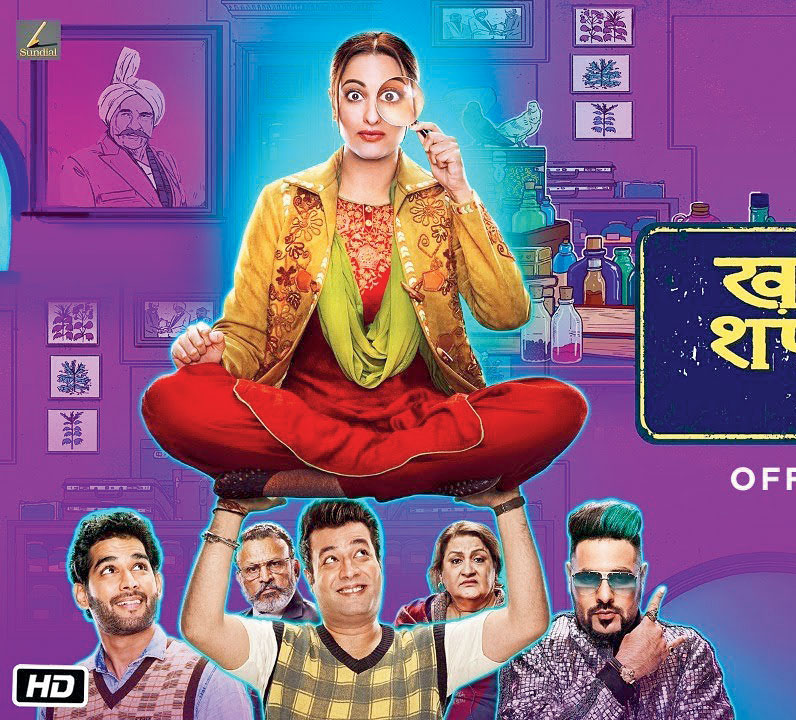 What was it that drew you to the film?
I, actually, tilted towards not doing the film when I heard the one-liner. It's a girl who inherits a sex clinic and has to run it for six months. There were all the assumptions and preconceived notions until I read the script. And I was wowed because it's a great role and a great story — it talks about sex in a way it should be spoken about, which is absolutely normally. It doesn't sensationalise anything and talks about diseases the same way one talks about a cold or a fever. You go to a doctor and treat it. So why is treating erectile dysfunction considered so hush-hush? The film shines a light on stuff like this and I felt that people needed to see this.
Was there something that you learnt during the making of the film that surprised you?
First of all, Shilpi (Dasgupta, the film's director) and I were the only women on set — the entire unit was just men. I knew that she'd make a movie that was sensitive to the subject. So when we got into it, I would sometimes feel uncomfortable about saying certain lines when there were only men around. But when you go there and do it in a matter-of-fact manner, you begin to realise that sex is the biggest truth of life. It's the reason why we're all here and I don't know why we all treat it like it's some big taboo. That was my big realisation.
The trailer reminds one of films like Vicky Donor and Shubh Mangal Saavdhan, where sexual issues are dealt with, but with comedy. Those films triggered conversations. Do you think this will as well?
Of course, and it should. I'm glad that those films paved the way for this one, but I also feel that they were more easily accepted because it was a guy. This is a female-driven film where a girl is talking about these issues and I'm really happy to be able to play that role. In a way, it is also about equality. Today, when a man is a gynaecologist, nobody raises an eyebrow. But if a girl is running a sex clinic, they do... in the trailer, you see her own brother making a comment.
It's interesting that you and Shilpi were the only women on set when there are so many conversations around gender parity these days. Do you think that actors need to take a stand on equality when it comes to hiring crews?
There should be women on set, I'm totally for that but not at the cost of merit... if someone's not good enough, then no. If a woman is good enough, she gets hired. I haven't come across any bias in my personal experience. I love having women on set, it does make the atmosphere lighter. Women are a lot more efficient than men in many ways.
Badshah the musician or Badshah the actor?
Well, the musician Badshah is also the actor. He stars in his own music videos and does a great job. A couple of years ago, he called me saying that he's getting a lot of film offers and he wanted advice on whether he should take them up. I told him if he's feeling it, he really should. And he did. When this film was offered to me, there was this role of Gabru Ghaatak and I thought Badshah would be perfect for it. And they were like, 'Yes that's exactly who we're casting'. I think he's so perfect in this role and he's done such a good job.
What is it like for you to be the senior actor on a film set?
There's Annu Kapoor as well in the film. But I don't know what that's like, I treat every film like it's my first. I don't go in with that attitude or mindset that I've done so many films or that I'm the senior actor. You use your experience to your advantage wherever you can and need to, you don't flaunt it or shove it in people's faces. I've done 23 films and this is Shilpi's first film, but I will always treat my director with the utmost respect and follow what they tell me. In this film as well, I've just followed what she's told me blindly.
This was the first time you've been directed by a woman. What was that like?
It was amazing and I kept asking myself why it hasn't happened before. I don't know what it is about them and I can't pinpoint it, but they just get something right. The way a woman treats you, your lines, the feel of the character and the way she explains it was all so right. I've worked with a lot of male directors but I had such an amazing time working with Shilpi. I've already told her I have to be doing her next film as well.
You've always maintained that you pick your films instinctively and you've gone through a phase where films haven't worked. Are there times when you stop trusting your instincts and start doubting what you're picking?
No, I haven't, which is why I continue doing it. But this, I think, is the first film where I went against my instinct. My first reaction to it was not to do it and then I pushed myself to get out of my comfort zone. It's also not something people would expect me to do. When you're told the subject of this film, you'd think of five other people doing it but definitely not me. I still won't kiss on screen, so anything to do with sex just doesn't seem like me. But this is a film you can sit and watch with your family and I've always done films of that kind.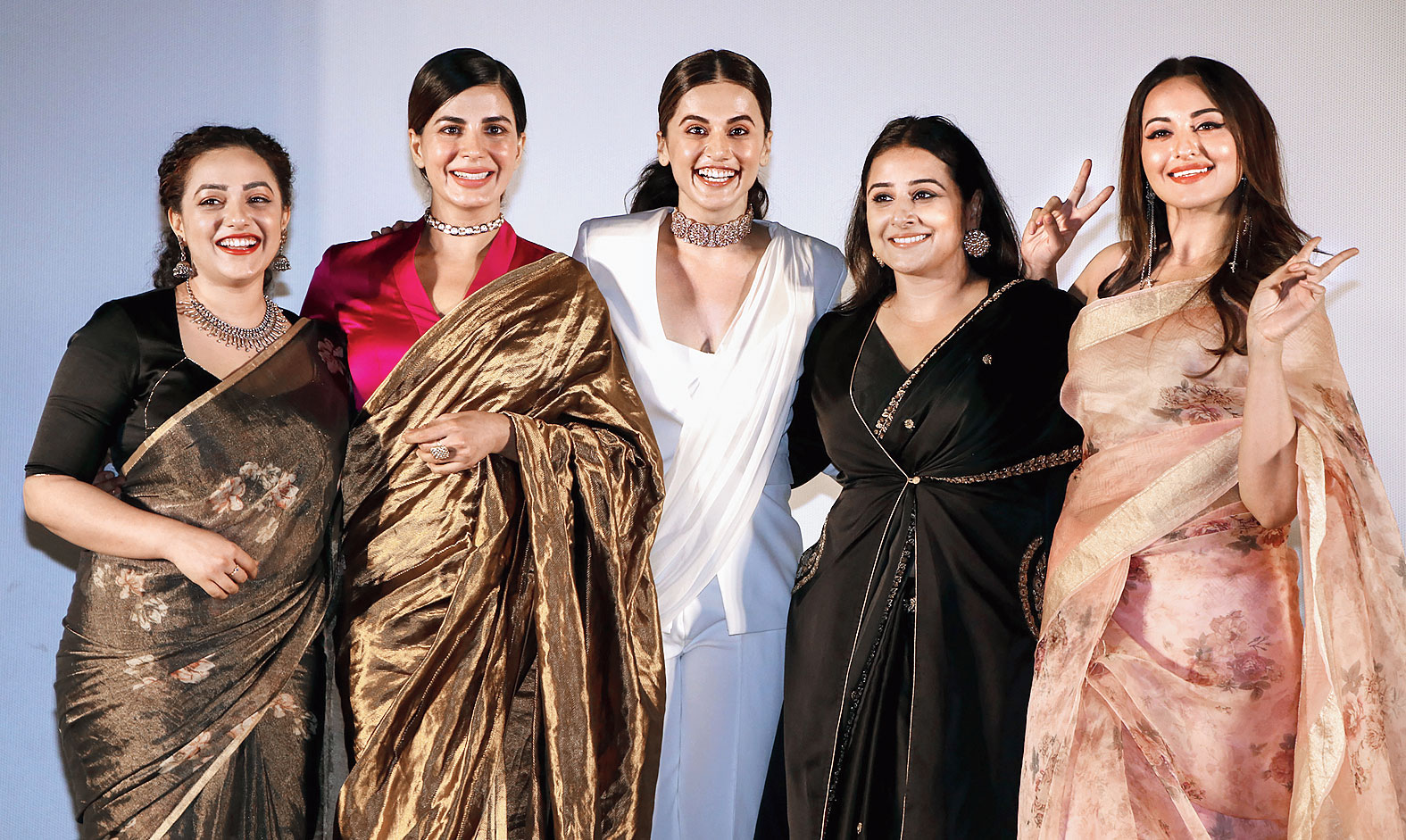 The trailer for your August 15 film Mission Mangal is also out, where you are surrounded by some kickass women. What was that like?
It was fantastic and so much fun. It was the opposite of what anyone would be expecting in terms of us pulling out each others' hair. Akshay (Kumar) would ask why we aren't fighting and we'd gang up on him. It was a great set and such fine talent, more than anything else. Forget the gender, these were such talented people to be around and that's the kind of atmosphere I like.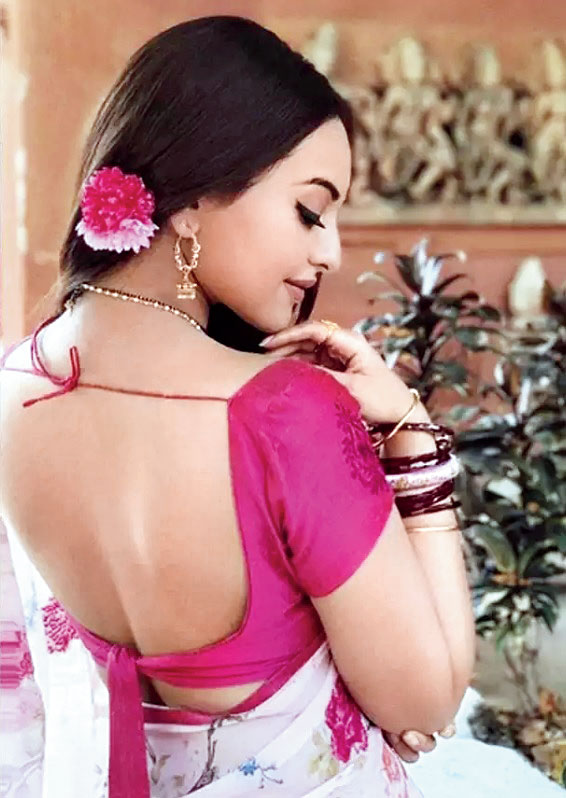 You are back as Rajjo in the next instalment of Dabangg. Did you feel nostalgic on the first day of shoot?
Yes I did. In fact, it was exactly like going back for a mini school reunion because most of the crew members were the same. We have the same DoP (director of photography), the same set of ADs (assistant directors). Prabhu Sir (Prabhudheva, who is directing Dabangg 3) is there — I've worked with him before, not on Dabangg though. Salman (Khan) and Arbaaz (Khan) were there and the production team was the same... it was literally like a homecoming for me and such a good experience.