Sohag Sen's 'The Sorrow of Love'
On completing 50 years of her career, the thespian makes her digital directorial debut with this short film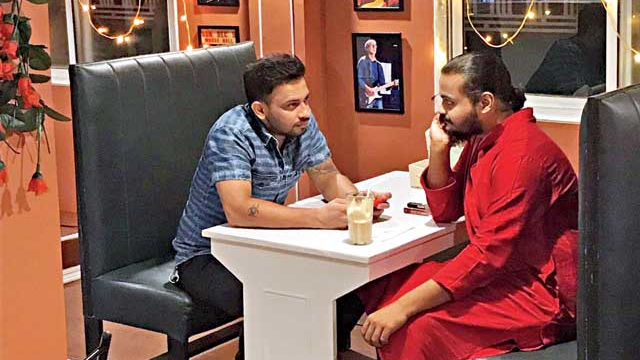 ---
---
The Sorrow of Love, a short film conceptualised by interdisciplinary artiste Sujoy Prosad Chatterjee, will see thespian Sohag Sen make her digital directorial debut. Known for her expertise as an actor, and in coaching actors through her workshops and her collaborations with many acclaimed film-makers over the years, Sohag has now directed a short set against the backdrop of the pandemic. The cast of the film includes Anindya Chatterjee, Monalisa Chatterjee Dasgupta, Rudrarup Mukhopadhyay, Swaroopa Ghosh and Sohag Sen. The film presented by Sujoy Prosad Chatterjee will be produced by Ghosh Company and Roar, with Ishan Pablo Ghosh behind the camera and Ratul Shankar composing tunes. We chat with Sujoy, who has also written the story...

What is the genesis of the story?
One day Anindya and I were chatting at a cafe and I told him about my idea. Then I turned to my mentor Sohagdi. She has an incisiveness and she is very international. She wrote the first draft, and it was so impressive. I thought, this is the kind of subtext she draws in from theatre. The screenplay (by Sohag) was very believable. That journey is short but very memorable.
What is the storyline?
It explores a story of love and hope set in times of Covid-19. A pandemic has upturned the destinies of Arnab and Trina. A virus has brought them shared pain. A disease has clogged their stories and space. Such are the times when they grope in their darkness to find light.
What is the look idea for each of your characters?
The look of each of the characters are very real. It is absolutely a no make-up look. It is very realistic. My actors wear no designer wear, they wear what is normally worn at home. Sohagdi and I both worked on the look along with Sulagna, who is our wardrobe consultant for this. The looks are chic, casual and normal.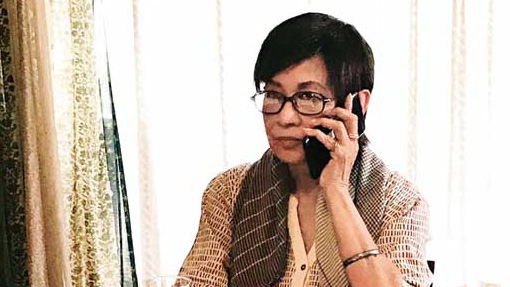 Why did you think of Sohag Sen as the director?
Sohagdi is completing 50 years of her career. This is my tribute to her. She is directing a short film. She has written it in a manner that has a nuanced perspective on human relations in the backdrop of the pandemic. Sohag Sen's craft is something that intrigues me and has also helped me to build my nuances as an artiste. I am presenting this film to thank her for all that she has given to the arts.
How are you planning the release?
It will be released on the YouTube channel of Ghosh Company finally. We intend to send it to a few festivals as well.